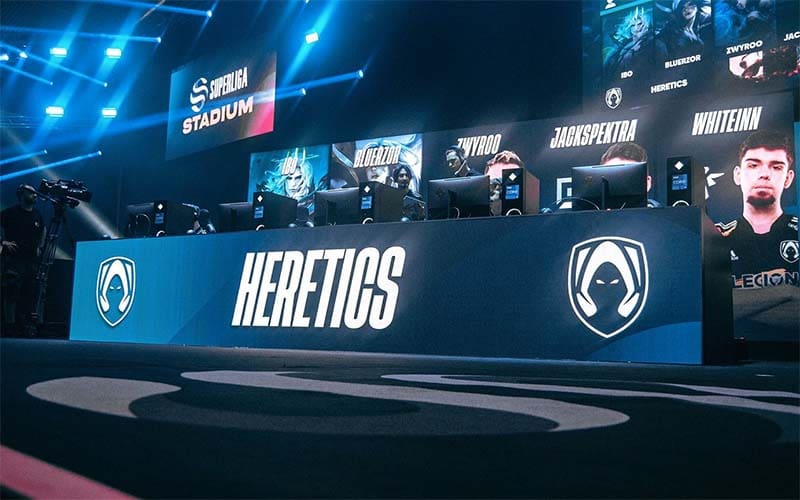 by in
Peter Dun will be back in action in the League of Legends European Championship (LEC) as the head coach of Team Heretics.
Dun, , who formerly served as the head coach for Evil Geniuses, is not the only coach that has left the American esports organization.
On Wednesday, October 26, Evil Geniuses announced that they would be releasing four of their coaches.
"This past season you helped us accomplish what many said was impossible by bringing EG its first LCS championship,"
"We wish you the best in the future and will always appreciate our contributions."
Dun has a history of building teams and young talent from the bottom up, which suggests that the team may be planning to develop a younger group of players, even though they have not announced their lineup for the LEC-level competition yet.
It is probable that Dun will take on a more active role in on-stage coaching responsibilities with the Heretics.
Throughout the entirety of 2022, he acted as head of coaching staff for EG, with Gabriel "Turtle" Peixoto and Han "Rigby" Earl handling on-stage coaching responsibilities.
Dun has spent most of his time coaching in Europe for the Splyce and MAD Lions organizations, which has allowed him to bring two distinct player bases to the LoL World Championship.
In the year 2020, Dun rose to prominence for his role in discovering and establishing the MAD Lions roster, which included players such as ADC Carzzy and mid laner Humanoid. With a set of players mostly formed by Dun and his coaching team, the MAD Lions were able to win back-to-back LEC titles in 2021.
Team Heretics are planning to make their league debut in the LEC during the following season. After completing the purchase of the franchise spot previously held by Misfits.
Nonetheless, this past spring, EG earned its first League of Legends Championship Series title in franchise history, and the team also participated in its first Mid-Season Invitational and World Championship since joining the LCS.
The LEC season 2023 is anticipated to get underway somewhere in the month of January.