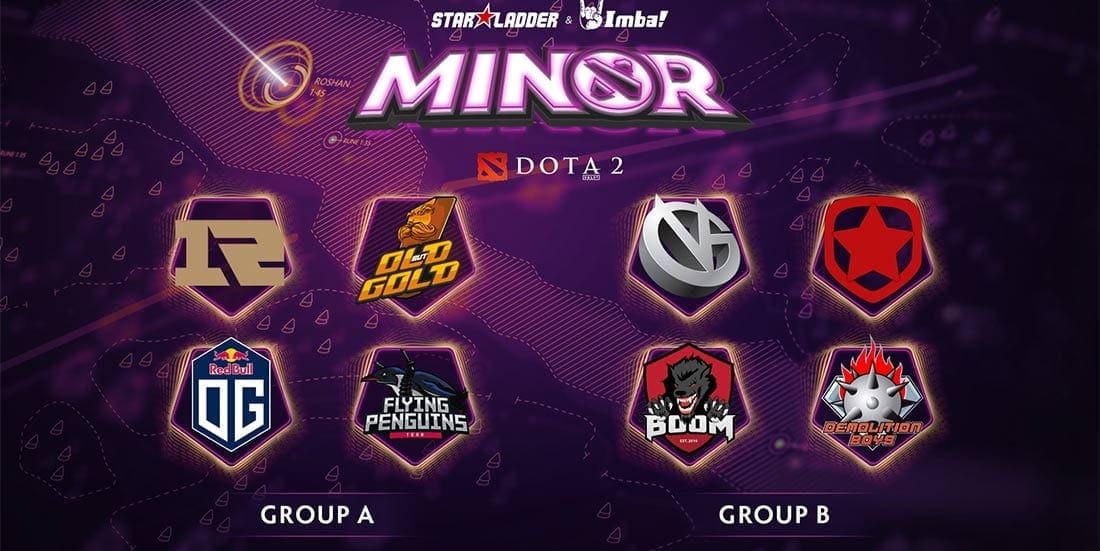 by in
Thursday, March 7, 2019 – 18:00 UTC+8
Flying Penguins will face Royal Never Give Up (RNGU) in Dota 2 for the first time in the group stage of the StarLadder ImbaTV Dota 2 Minor.
The Penguins have a lot of star players, such as EternalEnvy, Ryoya, Sneyking and Liposa.
Every one of them is renowned for their great plays on the professional scene, although there might be some different opinions towards EternalEnvy because he 'throws' the game sometimes while trying to make big plays.
We still consider him one of the best Dota 2 players in the world due to his fast reactions in toggling Armlet of Mordiggian and using Manta Style to dodge skills.
Flying Penguins' last appearance in a professional match was against J.Storm in the ESL One Mumbai 2019 North America Qualifier on March 2. 2019.
They showed some nous in the draft by picking Shadow Shaman at position four in both games because they understood that he is very good at disabling enemies in team fights and makes pushing easier for allies with his Mass Serpent Wards.
In game two the Penguins drafted Nature Prophet to work with Shadow Shaman and both did a decent job of babysitting their carries.
Royal Never Give Up ranks among the very best Dota 2 teams in China because Mikasa, their coach, is a sharp strategist who know the hero pool inside-out and provides detailed analysis of opposition teams.
Similar to Flying Penguins, their last professional match was against Keen Gaming in the ESL One Mumbai 2019 China Qualifier.
RNGU drafted according to the meta, picking Chen because in patch 7.21b his second skill – Divine Favor – provided attack damage up to 96 for non-hero units.
In game one they picked Chen to work with Lone Druid, who has the ability to summon Spirit Bear – the only summoned unit who can carry items.
In game two they opted for Beastmaster because he can summon Boar, whose attacks can slow down enemies.
Although RNGU lost both games, it was clear they had full knowledge of the meta.
Flying Penguins vs. Royal Never Give Up betting prediction
Royal Never Give Up are short-priced favourites, but we give Flying Penguin a 70% chance of winning at least one game in this best-of-three clash.
Online bookmaker BetOnline is paying -112.36 odds for the Penguins to get on the scoreboard.