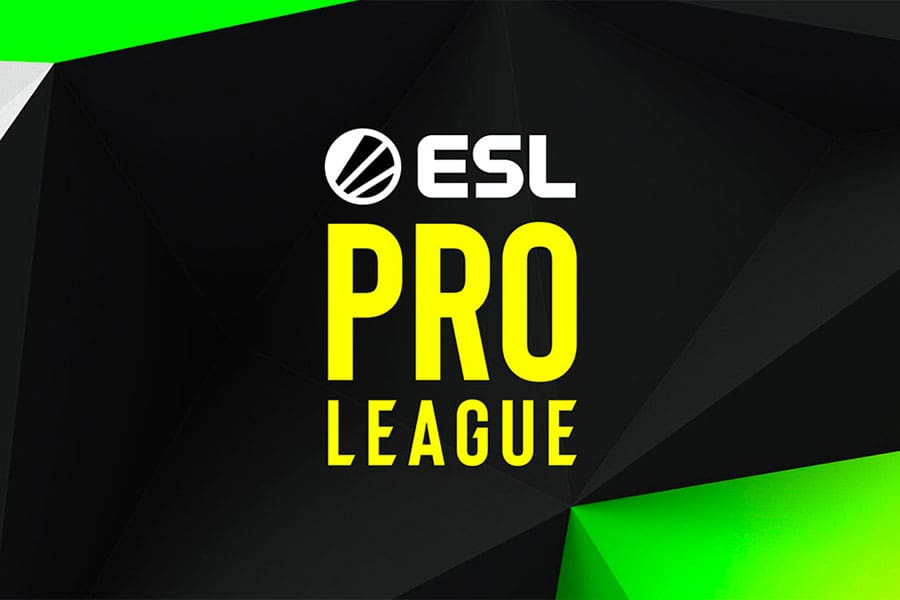 by in
Season 15 of the ESL Pro League rolls on this Saturday with the fourth instalment of Group D matches. ESB brings you the best bets for the day's action, with odds from the top CS:GO betting sites for gamblers in United States.
---
HEROIC vs AGO CS:GO BETTING & MATCH DETAILS

Best Odds:
Heroic -5000 at BetOnline | AGO +950 at BetOnline
When:
April 2, 2022 | 10:30 CET
Watch Live:
Twitch (https://www.twitch.tv/ESL_CSGO)

Heroic have been impressive in their two series so far in this ESL Pro League. Alongside NaVi, they rank among the two clear best teams in the group. Heroic's two series have ended 2-1 against Astralis and 2-0 against Complexity respectively. The fifth-ranked team in the world have shown so far that they have arrived at the 15th season of the ESL Pro League in great form and will be looking for yet another deep run in another tournament.
Heroic's opponent, AGO, have been exciting to watch as they are now sitting in fourth spot when many would have predicted them to finish in last place in this group. AGO showed they have the talent to take on anyone with their 71-round, five overtimes thrilling contest against NaVi on Mirage, eventually going on to lose 37-34 and lose the series 0-2. AGO have then gone on to beat Complexity 2-1, showing off their nothing-to-lose attitude at this event since they have no pressure on them, nor do they have any expectations to live up to.
Heroic will have to be wary when they come up against AGO. They have been no push-over so far and they have also shown they have the talent to win. Heroic will more than likely take out this series and it will most likely be a 2-0 result in Heroic's favour, but -5000 in the head-to-head market is way too short. We suggest taking AGO at the rounds line of +13.5 and hoping we see the same AGO that has showed up in the first few days of play.
---
COMPLEXITY vs EVIL GENIUSES CS:GO BETTING & MATCH DETAILS

Best Odds:
Complexity -138.89 at BetOnline | EG +100 at BetOnline
When:
April 2, 2022 | 14:00 CET
Watch Live:
Twitch (https://www.twitch.tv/ESL_CSGO)

The second series of day four brings us to the battle of both NA teams in Group D. Fifth-placed Complexity take on sixth-placed Evil Geniuses. These two teams sit in the bottom two spots in the group with identical records of 0-2. Evil Geniuses and Complexity have taken a combined one map from there four series at the time of writing, with Complexity taking one map off of AGO on the second day of pool matches.
For Complexity, these players have only been together for just over two months and that is starting to show when they are throw into the pressure cooker of S-Tier tournaments such as ESL Pro League. They are showing that they need more time to practice and get to know each other, therefore Complexity's results may be poor for a little while longer. Be that as it may, Complexity do have a good chance to take a series at the ESL Pro League against their NA counterparts, due to the fact that Evil Geniuses also have not looked overly impressive so far.
Evil Geniuses made massive roster changes earlier this year and brought in two CSGO multiple tournament and MVP winners, Jake "Stewie2k" Yip and Timothy "automatic" Ta. So far these two have not shown a whole lot compared to what they have achieved in their earlier parts of their careers. Evil Geniuses will need to get a lot more out of their newly acquired stars and the rest of the Evil Geniuses roster if they are to take out this series against Complexity.
There will be a lot of eyeballs on this contest especially from North America with this being the NA derby. These two teams will be out to get their first series win and avoid leaving the ESL Pro League with a 0-5 record. We are getting some nice odds for the over 2.5 maps with BetOnline at $1.83, and that is where our money will be going.
---
ASTRALIS vs NATUS VINCERE CS:GO BETTING & MATCH DETAILS

Best Odds:
Astralis +161 at BetOnline | NaVi -227.27 at BetOnline
When:
April 2, 2022 | 16:30 CET
Watch Live:
Twitch (https://www.twitch.tv/ESL_CSGO)

Natus Vincere and Astralis will bring us to the end of day four with what looks to be the best series for the day. First-placed NaVi will be out to extend their undefeated run, whilst the third-placed Astralis will be trying to stay in touch with the top two teams in Group D, NaVi and Heroic.
NaVi may have been taken to five overtimes against AGO in their second map of the series but in both of their first maps, at the time of writing, NaVi have been near-perfect defeating AGO 16-1 and Complexity 16-2. These results have also been with stand-in player Daniil "headtr1ck" Valitov, who is standing in for the unavailable Kirill "Boombl4" Mikhailov, who is experiencing Visa troubles and cannot attend ESL Pro League Season 15. Even with "headtr1ick" standing in for the number one team in the world, NaVi are going to be a formidable opponent for anyone, as he has seemed to fit like a glove in the NaVi system.
Astralis have performed as most people would have predicted, by winning their first series 2-0 against bottom-placed Evil Geniuses and then losing a tough series to second-placed Heroic 2-1. The new roster for Astralis is starting to show that with time they have gotten to know each other and worked out a play style to match it with any team in the world. The 11th-ranked team in the world are showing the teams at ESL Pro League that if they can sneak through to the playoffs that they should not be underestimated in the later stages of the tournament.
This series will be a great match-up between European heavyweights at the top end of the world rankings with NaVi, number one in the world, and Astralis, number 11 in the world, going toe-to-toe in Group D. This match looks to be going to three maps, and at the odds of -111.11 there seems to be good value in the over 2.5 maps market.