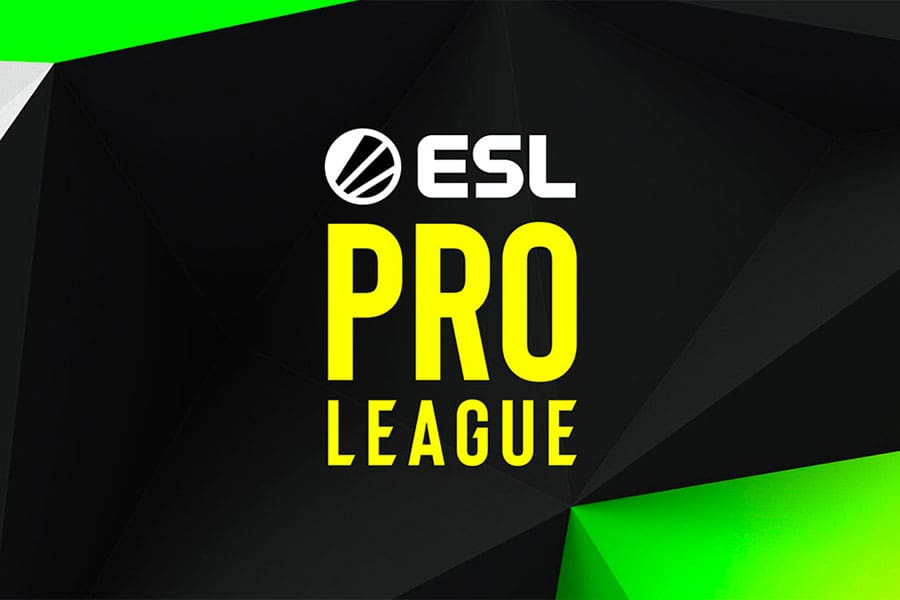 by in
It's the second day of the opening round in the ESL Pro League Season 15 Playoffs, and eSportBet.com has picked out some of the best bets on offer for Wednesday's CS:GO matchups.
---
Entropiq vs Astralis CS:GO BETTING & MATCH DETAILS

Best Odds:
Entropiq +125 at BetOnline | Astralis -175.44 at BetOnline
When:
April 6, 2022 | 13:30 CET
Watch Live:
Twitch (https://www.twitch.tv/ESL_CSGO)

In the first game of day two of the playoffs for the ESL Pro League Season 15, we have Group A second-place finisher Entropiq taking on Group D third-place finisher= Astralis. Entropiq will enter this series as the 14th-ranked team in the world and Astralis will enter as the ninth-ranked team in the world.
Entropiq finished their pool matches with a 4-1 record, losing there only match to top side Ninjas in Pyjamas, 0-2. Not many judges would have had Entropiq finishing second with a 4-1 record considering they were in a group with MOUZ, G2, Fnatic and NiP with all of those teams outside of MOUZ ranked higher than Entropiq before the tournament started. Be that as it may, Entropiq were clinical in all of their wins, with all bar one of those wins finishing 2-0, and their other win being a 2-1 win, where two of the three maps went to overtime against G2. This Entropiq roster is going into this series against Astralis with their confidence sky-high whilst playing some great Counter-Strike, but they will have keep it up to push the Danish juggernaut, Astralis.
Speaking of Astralis, they will also be entering this round one playoff series with a lot of confidence that was gained during their pool matches. The Danes were able to compile a record of 3-2, with both of their defeats coming in 2-1 results against NaVi and Heroic. The Danes showed that they can mix it with the best in the world, pushing the no.1 and no.6 teams in the world to a third and decisive map. As well as putting away the lower-ranked teams with relative ease, with two of their three wins being 2-0 wins against AGO and Evil Geniuses. Astralis have shown that the time they have had to practice as a new team has been invaluable to them and the results are starting to show that the roster changes are going to improve this team exponentially.
Astralis will start as favourites in this series, but given the results coming out of the group pool matches, the difference in the odds may be a little bit too far apart. This series is huge for both teams and there is a lot of talent on either side, so we will be backing this one to go to three maps.
---
HEROIC vs TEAM LIQUID CS:GO BETTING & MATCH DETAILS

Best Odds:
Heroic -277.78 at BetOnline | Liquid +200 at BetOnline
When:
April 6, 2022 | 17:00 CET
Watch Live:
Twitch (https://www.twitch.tv/ESL_CSGO)

Heroic and Team Liquid will be the last series of the round one playoffs before we get into the quarter-finals. Heroic finished in second position in Group D with a 4-1 record, whereas Team Liquid finished in third position in Group C with a 3-2 record. Heroic will enter the playoffs as the sixth-ranked team in the world and Team Liquid will enter as the 10th-ranked team in the world, giving us the second top-10 showdown of round one of these playoffs.
Heroic were always considered the number two seed in Group D behind the Ukrainian juggernaut NaVi, but they are well ahead of the rest of the group and that showed with Heroic finishing with a 4-1 record. Heroic recorded a 0-2 loss to NaVi and only lost one other map out of their nine total to Astralis when they won 2-1. Heroic have been one of the mainstays in the top five of the CS:GO world rankings, dropping out of that group only three times since October of last year. Heroic will definitely be a contender for the ESL Pro League, they will just need to find a way to beat these top two or three teams that are going to be left in the tournament in the later stages of the playoffs.
Team Liquid will be the only North American team in the playoffs for Season 15 of the ESL Pro League, given that Complexity, Evil Geniuses and Party Astronauts were only able to record one win between them and were eliminated after the group stage. The 10th-ranked team in the world were good in their pool matches, being able to take a map off of the undefeated Movistar Riders, and beat all of the teams below them 2-0. Since adding Nick "nitr0" Cannella, Josh "oSee" Ohm and CS:GO legend Richard "shox" Papillon, Liquid have looked like a very different team. Now they have a whole lot more talent on this roster it has the potential to take them into the deep stages of tournaments such as ESL Pro League.
Even with the added talent and the improvement Team Liquid has made it is still very hard to see them getting past this very good Heroic roster. We believe that Heroic will win this series against Team Liquid, so we are going with the value in the match line market. Heroic are currently +125 at the -1.5 match line with BetOnline, and that is where our money is going.