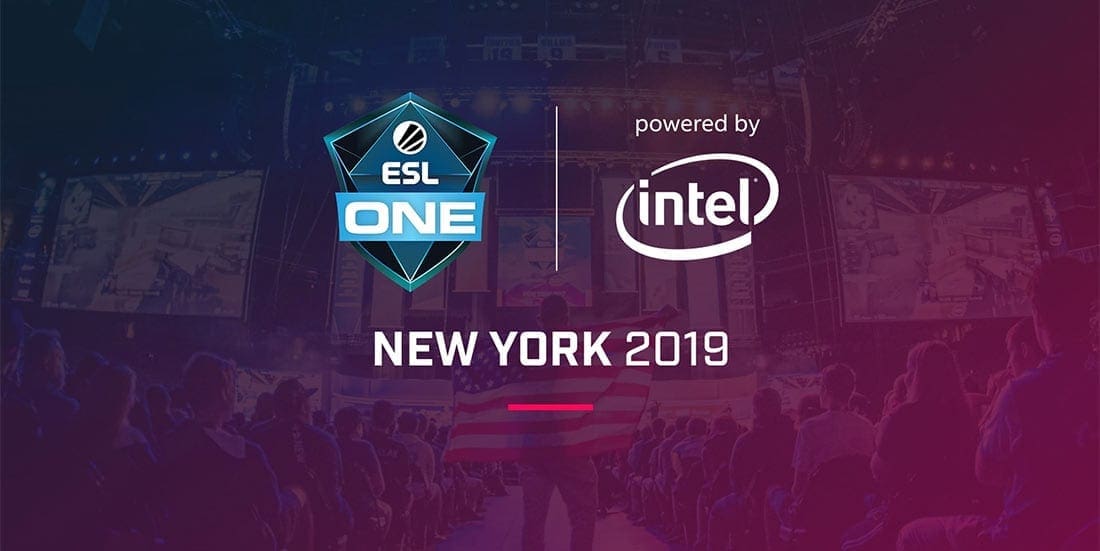 by in
ESL One New York 2019 is just around the corner, with eight elite CS:GO esports teams waiting for their cue to jump into the opening fixtures of the second event of the Intel Grand Slam season.
The participating eight teams have been seeded into two groups of four, based on their ESL CS:GO world rankings:
Group A – ENCE, eUnited, G2 Esports, Team Liquid
Group B – Astralis, FaZe Clan, NRG Esports, OpTic Gaming
This ESL One New York betting preview will focus on the two fixtures that will take place in Group A, where we will see the IGS S2 champions Team Liquid take on eUnited and the French powerhouse G2 Esports clashing with the Finnish roster of ENCE.
Both fixtures will be played on Thursday, September 26 at 11am EDT.
Team Liquid vs eUnited
Team Liquid – -714.29 at BetOnline
Team Liquid enter ESL One: New York as second-favourites (+250) to win their second IGS event in a row, with only the StarLadder Berlin Major champions Astralis ahead of them in the outright betting.
Following a poor placement in Berlin, where they struggled to perform even in the New Legends stage, Liquid owe their fans a big response in NYC.
However, with a few worrying displays in a row, there are some concerns about their chances to derail Astralis and win their second IGS event.
eUnited – +425 at BetOnline
Although eUnited are objectively the weakest team at ESL One New York, that won't stop the masses from cramming into the Barclays Center to cheer on the home team.
The Americans are used to the underdog tag and know how to put up a fight, which we saw on September 16 when they clashed with Team Liquid in the quarter-finals of the Esports Championship Series.
On that day, eUnited lost, but they did not go down easily, claiming a win on the first map before TL rolled over them in the second and third.
Prediction: eUnited +1.5 at +138 with BetOnline
We expect Team Liquid to have a fairly easy time here, although the lopsided odds make it much more appealing to bet on eUnited to win at least one map.
Liquid have plenty of problems and considering how poorly they performed in the New Legends stage in Berlin, we would not be surprised if they end up losing one map against eUnited.
G2 Esports vs ENCE
G2 Esports – +118 at BetOnline
G2 are not in the best shape ahead of ESL One New York, with several roster changes on the horizon as part of a complete restructure of the team.
Richard "shox" Papillon has already departed, with stand-in player Fabien "kioShiMa" Fiey expected to remain at the team on a full-time basis.
But while G2 are in a bad way and not even close to being considered as one of the favourites in New York, they are facing an ENCE side with serious issues of their own.
ENCE – -156.25 at BetOnline
ENCE are considered the favourites in this fixture, but their match odds are perhaps a little shorter than they should be.
The Finnish roster struggled to perform at BLAST Pro Series Moscow, where they finished in a disappointing fifth place with a 1-2-2 record.
It seems they lost a lot of quality when they let go of Aleksi "Akejsub" Virolainen, leaving us to believe they can't go far in New York.
Prediction: G2 to win – +118 at BetOnline
If this fixture was played a month ago, we would gladly side with ENCE; however, looking at the state of the team now, they are far from solid.
Both teams are plagued by poor form and roster issues, which leads us to believe this could be a close one. ENCE might be a slightly better team overall, but not as much as the odds suggest.
G2 are a hit-or-miss team at the moment, but we will gladly take the odds on the French to derail ENCE and claim their first win of the tournament.
MORE CS:GO BETTING TIPS