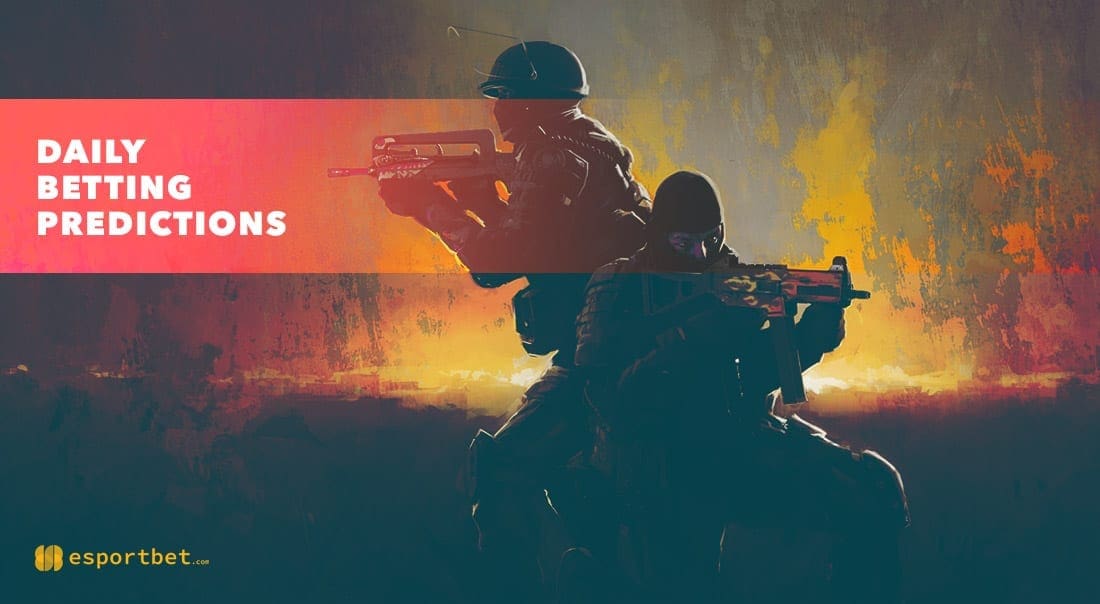 by in
ESB's free Counter-Strike: Global Offensive predictions focus on a pair of ESL Meisterschaft Autumn 2022 bouts on Thursday, October 27. Here are our selections for Sissi State Pinks vs ONYX Talents and Sprout vs ALTERNATE aTTaX, with top CS:GO betting odds courtesy of BetOnline.
---
SISSI STATE PINKS vs ONYX TALENTS CS:GO BETTING & MATCH DETAILS

Best Odds:
SSP +162 at BetOnline | ONYX.T -227.27 at BetOnline
When:
October 27, 2022 | 19:15 CEST
Watch Live:
Twitch (https://www.twitch.tv/redbull)
Based on what we've seen from the opening three weeks, Sissi State Punks are rightly priced as underdogs for this affair. They're 0-1-2, with a draw against BIG Academy (14-16, 16-5) and two defeats against ALTERNATE aTTAX (7-16, 6-16) and Sprout (14-16, 17-19).
Sissi State Punks' figures don't look good on paper, but they've not been playing nearly as poorly as their current record might suggest. They should've won against BIG Academy, and they came just four rounds short of beating Sprout.
Their next opponents, ONYX Talents, are 1-2-0, with a win against ALTERNATE aTTaX (16-7. 16-10) and two draws against BIG Academy (16-9, 8-16) and Morekats (16-2, 13-16). Beating ALTERNATE aTTaX is very impressive, but based on ONYX Talents' other showings, it's fair to say that it was a complete fluke.
Their upset victory against ALTERNATE aTTaX is the only reason why ONYX Talents are the favourites for this match, and we don't think that's fair. These are two evenly matched teams talent-wise, and we would even argue that SSG might be a bit stronger. At the offered CS:GO betting odds, you can't pass on putting down some money on Sissi State Punks.
---
SPROUT vs ALTERNATE ATTAX CS:GO BETTING & MATCH DETAILS

Best Odds:
Sprout +162 at BetOnline | aTTaX +137 at BetOnline
When:
October 27, 2022 | 21:15 CEST
Watch Live:
Twitch (https://www.twitch.tv/redbull)
Sprout and ALTERNATE aTTaX are two of the strongest teams in the tournament and the primary candidates to win the upper group. But Sprout are in a much better spot with a 2-1-0 record, in contrast to ALTERNATE aTTaX, who are 1-1-1 with four points to their name.
Evidently, ALTERNATE aTTaX haven't been playing nearly as well as they should, and their loss to ONYX Talents has to sting. But as weak or as inconsistent as ALTERNATE aTTaX might have looked, we have to consider that they had other, more important tournaments to compete in.
Last week, ALTERNATE aTTaX reached the quarterfinals of CCT South Europe Series #1, just two weeks after claiming another top-eight finish at European Pro League Season 2. So clearly, this is a good team; they just have lacked a bit of focus through the first three rounds of ESL Meisterschaft Autumn 2022.
Sprout have looked good over the last week, but even they had their moments of weakness. It's important to note that Sprout played a stalemate against BIG Academy and nearly lost against Sissi State Punks. ALTERNATE aTTaX are good enough to defeat Sprout, and shouldn't be priced much higher than even odds.