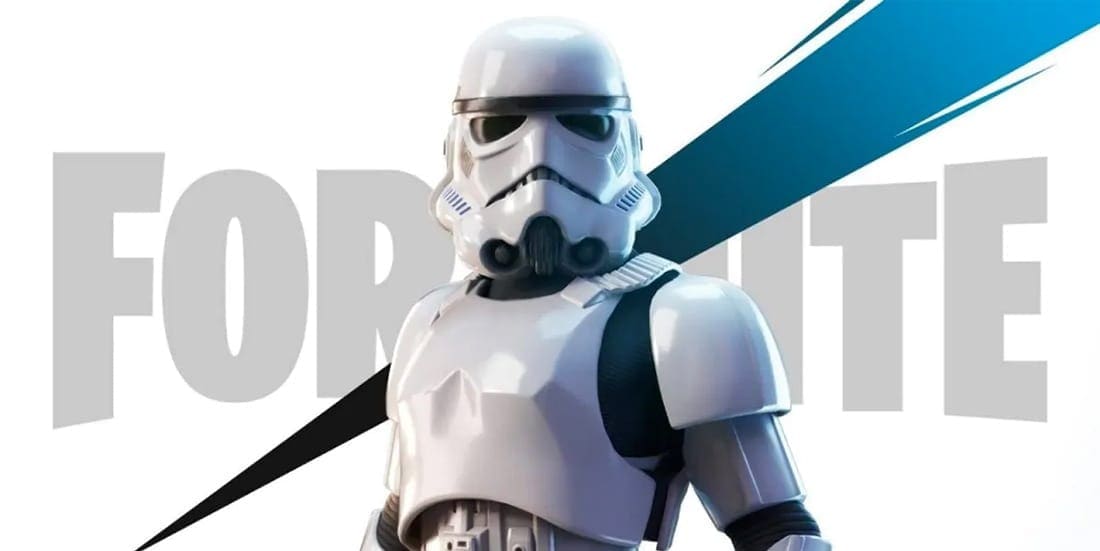 by in
Epic Games' latest crossover was announced on Friday, November 15 as the company unveiled Fortnite's joint-venture with the creators of Star Wars in the build-up to the release of Jedi: Fallen Order.
Epic's official website and Twitter account paired the announcement with a short clip revealing the arrival of a Star Destroyer to the Fortnite Island, bringing with it a new cosmetic skin, named Set_01_AA, which copies the Stormtroopers' appearance in Star Wars episodes four through six.
SEE ALSO: FORTNITE ESPORTS BETTING GUIDE
The new addition to Fortnite's vast array of skins will be available for purchase at the Epic Games store from the day of the announcement to Sunday, November 17, with a price tag of 1500 V-Bucks.
In the spirit of the crossover, Epic has decided to hand out the Stormtrooper outfit for free to anyone who purchases EA's newly released Star Wars game at the Epic store. Players who already bought the skin and later purchased the Fallen Order game will be compensated with 1,500 V-Bucks on their Fortnite account. The deal will last until November 30, 2020.
The announcement on Fortnite's official website read: "Are you ready to join the Empire? It doesn't matter if you're a little short (or even too tall), you can grab the Imperial Stormtrooper Outfit in the Item Shop now until November 17 at 7 PM ET!
"Additionally, if you purchase Star Wars Jedi: Fallen Order on PC in the Epic Games Store, you'll receive the Imperial Stormtrooper Outfit for free!"
This is not Fortnite's first crossover with another company, franchise, or individual. The game has enjoyed partnerships with the likes of Marvel, Stranger Things, Marshmello, Avengers, Borderlands 3, National Football League, and even with Weezer in celebration of their 13th studio album.
Such crossovers usually bring changes to the map, as well as new cosmetic skins and, on some occasions, even limited-time special events. Just last season, Fortnite joined forces with Batman, which introduced new skins and rift zone locations named Gotham City, while the Avengers crossover introduced players to Fortnite Infinity Gauntlet and gave them the opportunity to control Thanos.
The Star Wars crossover, however, is likely to only feature a new cosmetic skin. That said, it is possible Epic Games will introduce an LTM (Limited Time Mode) or a Star Wars-themed zone.
MORE FORTNITE NEWS