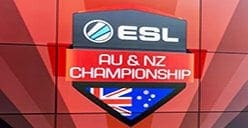 by in
The next 12 months could prove to be the biggest for the pro gaming scene in Australia, and the world's largest tournament organiser wants your help to make that happen.
Electronic Sports League (ESL) is the largest video game event company in the world, having been the first of its kind when it was founded in 2000.
Based in Cologne, Germany, it hosts seven official Pro Leagues for Counter-Strike: Global Offensive, Gears of War, Guild Wars 2, Halo 5: Guardians, Hearthstone: Heroes of Warcraft, Mortal Kombat X, and Tom Clancy's Rainbow Six Siege.
It's also the largest eSports broadcaster on Twitch, an online streaming network for gamers.
Its Australian arm, ESL Australia, may be small compared to its European, Asian and North American counterparts, but it sees plenty of potential in a market screaming out for the attention of the pro gaming circuit.
Every year, the body runs a survey asking for fan input to help bring a major gaming event Down Under. There are a number of tournament legs held in Australia, but none are on the level of major events held in overseas markets.
This year, they want Aussie opinions on what makes a great eSports "mega event".
Want an esports Mega-Event to come to Australia? We need your input on what you think makes a great event.

Survey: https://t.co/5TsuURqPDd pic.twitter.com/G6EmNp3PpF

— ESL Australia (@ESLAustralia) February 1, 2017
With an ever-improving tool of pro gaming talent, it seems like the natural next step to bring a major event here, which could prove to be invaluable in growing the ESL and eSports more broadly.
"As a gaming fan we value your opinion and would appreciate if you could spend 5 minutes helping us further develop the esports scene by answering a few questions," ESL Australia said.
A 'Mega Event', as ESL Australia calls it, is an international event with a selection of popular World Class teams and talent from around the globe.
Generally, these events attract at least 3000 patron, but often the figures are in the tens of thousands, particularly in Asian and North American markets.
"The possibility of an Australian Mega-Event is more likely than ever this year," ESL Australia continued. "Last year, we asked for your thoughts, and again this year – your responses could help shape the first Australian Esports Mega-Event."
The survey asks a broad range of questions, from how much you would be willing to pay to attend an event, to which games you'd like to see hosted, to the type of additional events you'd like to see.
It takes about five minutes, and is an incredibly useful and important means of gathering information.
If you've ever wanted to see a major StarCraft, Dota 2 or League of Legends tournament held down under, this is your chance to help make that happen.
Author's Opinion
I've been to eSports events in North America and South Korea, and it's amazing how big and exciting they are. Aside from legitimising the sport and giving back to what is an incredibly passionate community, these tournaments help improve the standards and quality of the players, therefore enhance the country's place on the big stage.
Australia has some good teams across most of the more popular eSports games, but the country is grossly underrepresented. That's why a mega event is so important, and why surveys like these shouldn't go ignored. Get involved, Australia!