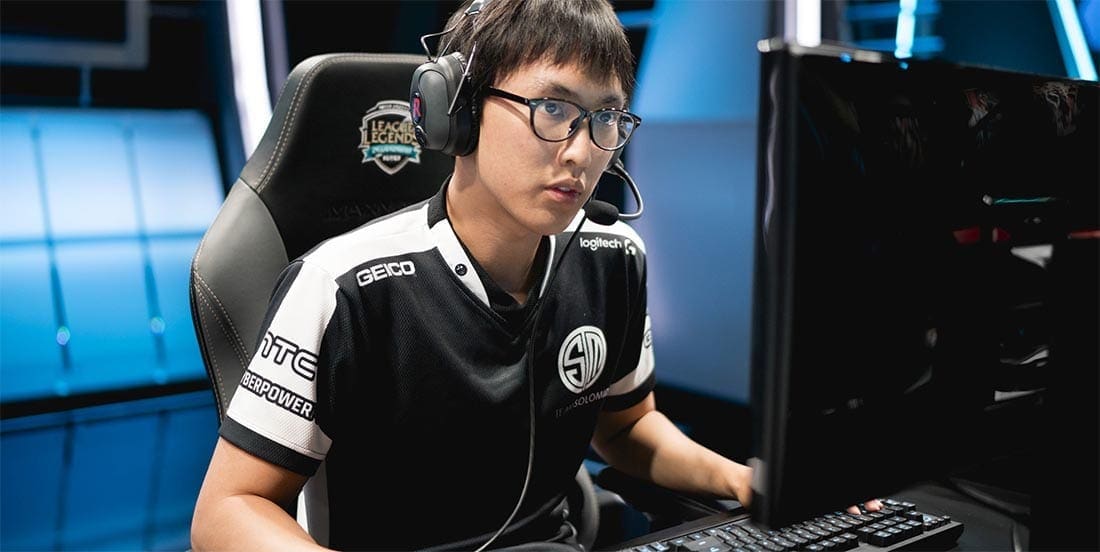 by in
Yiliang "Doublelift" Peng will reportedly be joining the 100 Thieves League of Legends roster ahead of the 2023 season.
 
Reports suggest that esteemed AD carry will be making a comeback to LoL Championship Series (LCS) after a two-year hiatus. The last time Doublelift played in the league was under the banner of TSM in 2020. The 29-year-old led them to a domestic championship, thereby clinching the eighth title of his stellar career.
  
The American is said to have reached a verbal agreement with 100 Thieves and is on course to reunite with Søren "Bjergsen" Bjerg, his teammate from the 2020 title-winning roster of TSM. The two have played together in two separate stints in their careers under TSM, and both retired within weeks of each other after the team's poor outing at the 2020 LoL World Championship.
 
With Bjergsen set to join 100T after leaving Team Liquid earlier this month, the pair will be playing under the same banner for the third time in their careers.
A report last month suggested that 100 Thieves would look to promote rookie support Alan "Busio" Cwalina from their academy to the main team. The top prospect in the North American league will likely get his first run at the LCS level at the start of the 2023 season.
Doublelift has had some success playing alongside rookies in the past, notably with Vincent "Biofrost" Wang in his time at TSM in 2016. Together, they formed one of the strongest bottom-lane duos in the West.
 
Doublelift made his name at Counter Logic Gaming from 2011 to 2015 before joining TSM, where he has spent the bulk of his career since. He has also represented Team Liquid – first on a month-long loan in 2017, then in a longer stint from November 2017 until April 2020.
 
The veteran stayed within the space despite retiring from professional gaming in 2020. He dove into content creation and became an in-house streamer for TSM in 2021.
 
100 Thieves have also reportedly reached an agreement with MAD Lions AD carry William "UNF0RGIVEN" Nieminen. While it not yet clear if UNF0RGIVEN was to join the academy or play with the main team at LCS level, it is being widely reported that UNF0RGIVEN will act as a backup to Doublelift in the upcoming season.
 
As the League of Legends free agency period will officially commence on November 21, more details regarding roster changes will begin to emerge in the coming days and weeks.