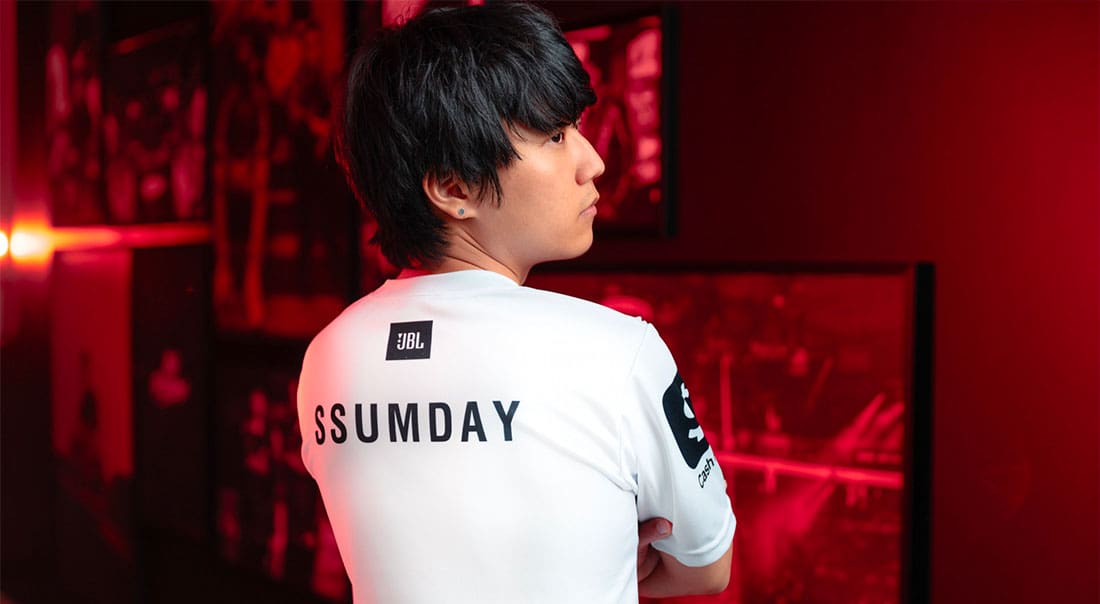 by in
On Wednesday, North American esports outfit 100 Thieves parted ways with star League of Legends top laner Kim "Ssumday" Chan-ho.
According to reports, the player, who has been on the team for five years, reached a mutual agreement with 100T to go their separate ways after his contract came to an end.
Ssumday is a 26-year-old Korean veteran who made his debut in the pro scene in 2013 while representing the KT Rolster Bullets. In the same year, he made his debut in the 2013 Champions Spring League in which his team came in at fifth-eighth place. In 2014, he started playing for the KY Rolster, the sister team of the KT Rolster Bullets, which brought him to his first international debut. Although they did not qualify for the 2014 Worlds, the team was able to qualify for the 2015 Worlds. However, they came in at eighth place, losing to the KOO Tigers, who eventually emerged in second place at the tournament.
The Korean veteran has also represented other teams such as Team Dignitas, which he joined in December 2016, before moving to 100 Thieves one year later. While at Dignitas, the Korean has also made his mark by competing in the NA LCS debut season, in which they came in fifth-sixth place. The League of Legends top laner has multiple awards to his name, which will make him a good catch as he explores his options in the free agency market.
Ssumday has under his sleeve the award for the Most Valuable Player of the 2015 LCK Summer while he was with KT Rolster, and earned himself a couple more while with 100 Thieves, such as being named the 1st All-Pro Team at the 2017 NA LCS Summer, the 2nd All-Pro Team at the 2020 LCS Spring, and more recently the 1st All-Pro Team at the 2022 LCS Summer.
100 Thieves have also parted ways with mid laner Felix "Abbedagge" Braun, AD carry Victor "FBI" Huang, and star support Choi "huhi" Jae-hyun, Czech coach Aleš "Freeze" Kněžínek, and coach Bok "Reapered" Han-gyu.
Due to these exits, the team will be utilizing the ongoing free agency period to complete their 2023 roster. According to reports, 100T are on their way to building a superteam, as they are reportedly in talks with world champions like former Team Liquid mid laner Søren "Bjergsen" Bjerg, the Turkish jungler Can "Closer" Çelik, and Yiliang Peter "Doublelift" Peng.
Currently, it is unknown if the player has already commenced talks with other LCS organizations or if the player is looking forward to joining a team in LCK or LEC. Nothing is certain yet until the player finds a new home, which will likely happen in the following weeks being that this is the free agency period, and even teams are looking towards picking the best players in time to fill out their rosters before the offseason comes to a close.