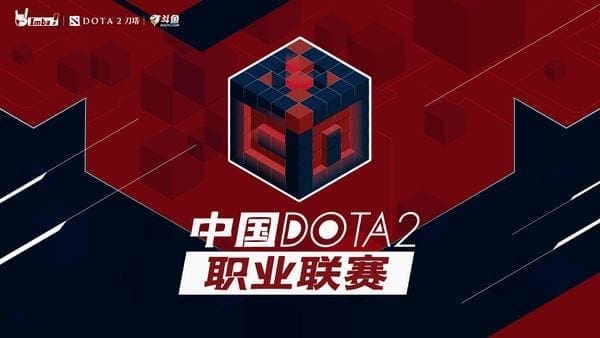 by in
In this Dota 2 Pro League betting preview we will dig deep into two fixtures set to take place on Friday, January 3, during the seventh week Season 1, featuring ViCi Gaming clashing with Typhoon E-Sports Club and PSG.LGD. Here are our predictions with betting odds courtesy of BetOnline.
ViCi Gaming vs Typhoon E-Sports predictions
Friday, January 3 – 14:00 CST
ViCi Gaming's ($1.15) busy schedule at China Dota 2 Pro League Season 1 will continue this Friday when they will step on the centre stage for their third consecutive fixture, where they will be pleased to see a significantly weaker opponent standing across the map.
MORE: ESPORTS BETTING PREDICTIONS
At the time of their clash with Typhoon E-Sports ($4.56), ViCi will already have played EHOME and Royal Never Give Up and while we do not have the results of those fixtures just yet, that does not make our job of predicting the outcome of this fixture any harder.
There is no going around the fact that ViCi are a far superior team as compared to Typhoon and there are many factors that go in that. Not only is Bai "rOtK" Fan's squad far more experienced, ViCi are also far more successful, have better individual quality, better form and to top it all off, they are playing at the highest tier of competitive Dota 2 scene, while Typhoon are merely the champions of Dota 2 Chinese Development League.
While winning the Development League is by no means something we can simply ignore as an achievement, we can't justify saying Typhoon are in any way comparable to ViCi.
ViCi will be entering week seven of the competition as the reigning ONE Esports Dota 2 World Pro Invitational champions, which alone paints a clear picture of how strong they can be, especially considering they decimated teams like Team Liquid, Team Secret, Alliance, Gambit and Evil Geniuses.
While this will be the first meeting between the two sides, we believe odds provided by esports bookmakers here are spot on. Typhoon are a brand new team, which will need some time to develop and until they do, they will struggle against the likes of ViCi and other top tier teams.
A clean sweep is in our eyes the most likely outcome here and we see no value in betting on the underdogs despite their success against RNG (2-0) in week three.
ViCi Gaming vs Typhoon E-Sports Prediction: ViCi Gaming to win, paying 1.15 with BetOnline
ViCi Gaming vs PSG.LGD tips
Friday, January 3 – 17:00 CST
ViCi's ($1.55) fourth and final fixture of the week will see them clash with PSG.LGD ($2.25), who are one of the strongest teams in the scene, which leads us to believe this bout will be ViCi's toughest one yet.
Unlike ViCi who have had an up and down road so far this tournament, PSG.LGD saw success in their group stage venture, where they earned an impressive 4-1 record. So far, the only team who bested PSG.LGD were RNG (2-1) in week six. On the other side, the Paris Saint Germain-owned team swept Aster, EHOME, Keen Gaming and Newbee, meaning they are entering Friday's match with a streak of four wins in their hands.
However, despite their far superior run at China Dota 2 Pro League Season 1, PSG.LGD are still considered as heavy underdogs to win here and the reason for that is their performance at ONE Esports Dota 2 World Pro Invitational Singapore, where they crashed out of the group stage. There they lost to EG (0-2), NaVi (0-2) and drew with Team Liquid, Gambit Esports and ViCi.
In regards to this match, ViCi are the stronger team, but we can't quite wrap our mind around the high odds offered on PSG.LGD. They might be the underdogs, but with those odds, we believe they are underestimated.
Historically, the two sides are fairly equally matched, seeing how out of their last five meetings, each took home two wins with their most recent meeting ending in a draw. Furthermore, it's worth noting that before the stalemate in Singapore, PSG-LGD defeated ViCi twice in a row.
ViCi are without a doubt in great shape but considering they will be playing three straight fixtures before their meeting with PSG.LGD, we expect some fatigue to set in. All in all, we like the odds offered on PSG.LGD and while the +1.5 map bet on PSG.LGD is a solid option, we will take advantage of the inflated odds and predict PSG.LGD to win this one outright.
ViCi Gaming vs PSG.LGD Prediction: PSG.LGD to win, paying 2.25 with BetOnline, paying 2.25.