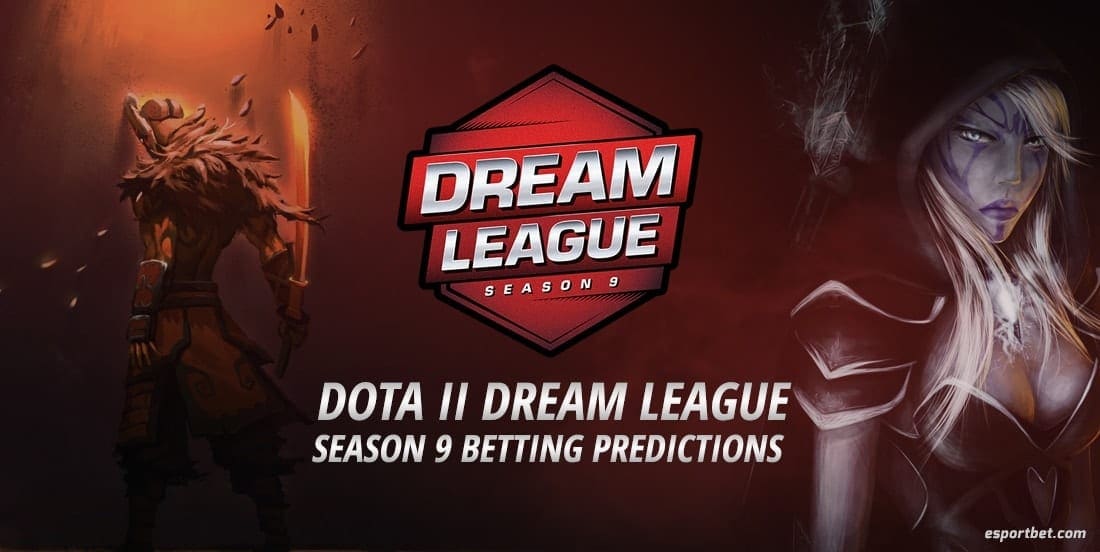 by in
DreamLeague Seasom 9 is only a minor on the Dota 2 Pro Circuit, but it is still expected to throw up some fantastic action.
The tournament will run from March 21-25 and is worth USD $300,000 with teams from Europe, South East Asia, North and South America and China battling it out.
Our man Kenny R lives and breathes Dota 2, he gives the lowdown on all the team news ahead of the start of the tournament.
WATCH DOTA 2: HOW TO STREAM ONLINE
FREE PREDICTIONS: DOTA 2 DREAMLEAGUE SEASON 9 TIPS
Immortals
This is a North American team with a predominantly South Korean roster (3 out of 5 players). Immortals began the 2017-2018 competitive season with positive results, taking part in two Dota Pro Circuit events and even earning some qualification points for The International 2018. But, after the PGL Open Bucharest and AMD SAPPHIRE Dota PIT League Minors, Immortals went from one failure to another, losing 2 of its players and never qualifying for another important tournament until this one.
Going into DreamLeague Season 9, Immortals is expected to finish 7th-8th, being considerably weaker than most of the teams with the exception of Team Empire.
Team Empire
Like Immortals, this CIS team hasn't seen the big stage in a pretty long time. Team Empire had 2 Dota Pro Circuit participations this season but hasn't managed yet to earn any qualification points. At Captains Draft 4.0 it finished 5th-8th and at StarLadder i-League Invitational Season 4 it finished 5th-6th.
Team Empire is expected to finish DreamLeague Season 9 in one of the last 2 places.

OG
So close and yet so far away is the phrase that perfectly describes OG's 2017-2018 competitive season up until this point. This legendary European team came close to qualifying or scoring points in a lot of Dota Pro Circuit tournaments this season, but always drowned right before reaching the shore of success. Ultimately, OG had to release Resolut1on and start searching for a new formula. At the moment, they're playing with 7ckngMad (the team's coach) as their midlaner.
OG is most likely to finish 5th-6th at this event, although they could potentially climb a bit higher if they manage to beat Fnatic in their first match.
Newbee
Although it has had its fair share of poor performances lately, Newbee is still one of the strongest teams in the world and should easily get a top 3 finish at this event. At the moment, this Chinese powerhouse is sitting at number 4 in the Dota Pro Circuit rankings with 2175 points.
If the first round of upper bracket matches contains no upsets, Newbee will face Team Secret in the upper bracket Semifinals. Last time they met (at the Bucharest Major), the Chinese team won the match with the score of 2 – 0.
Fnatic
Fnatic is likely the strongest team in Southeast Asia at the moment and has a very strong roster that's capable of obtaining excellent results. Their last tournament ended poorly due to a miraculous Natus Vincere comeback. The CIS team was fighting against Mega Creeps and a had a 30K networth deficit, but somehow managed to steal the 3rd game of the match after Dendi bought a Divine Rapier on his Lina and went straight for Fnatic's Ancient. The SEA team finished GESC: Indonesia Dota 2 Minor in 5th-6th place but is still a very strong opponent.
Going into DreamLeague Season 9, Fnatic is expected to finish 4th.
Team Secret
Team Secret is currently sitting at number 3 in the Dota Pro Circuit rankings with 4260 points. Puppey's team has been on a slight decline over the past 10 weeks, placing 3rd-4th at ESL One Genting 2018 and 5th-6th ESL One Katowice 2018. Given the opposition present at DreamLeague Season 9, Team Secret is expected to finish either 2nd or 3rd.
PaiN Gaming
PaiN Gaming is a South American team with good international experience and at least 1 important result: 2nd place and World Electronic Sports Games.
During the 2017-2018 competitive season, Infamous has taken part in 3 tournaments: Galaxy Battles II: Emerging Worlds, StarLadder i-League Invitational Season 4, and ESL One Katowice 2018. At each of these tournaments, the South American team finished in last place.
PaiN Gaming will likely finish 5th-6th at this event.
Team Liquid
Winner of The International 2017, Team Liquid is the 2nd placed team in the Dota Pro Circuit rankings and probably the strongest team participating in this tournament.
Team Liquid may not be at the top of its game right now, but the fact that KuroKy and his teammates are consistently in the top 4 in every tournament is undeniable. This level of consistency suggests that even though they can be defeated from time to time by the very best teams, Liquid has a solid foundation and is likely to make it to the grand final at every LAN event, including this one.