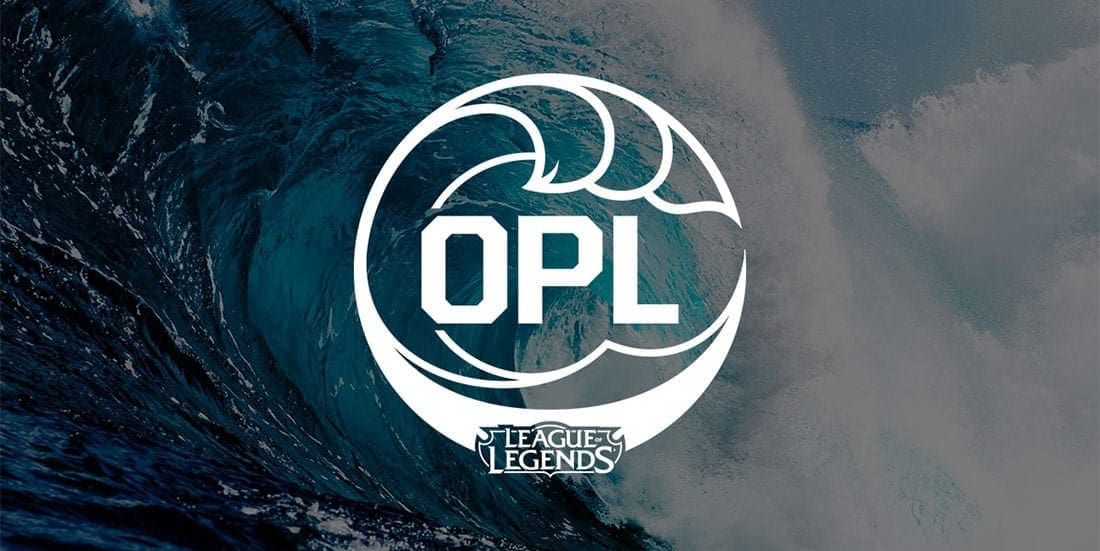 by in
DIRE WOLVES vs ORDER LoL BETTING & MATCH DETAILS

LoL Betting Odds:
Wolves -163.93 at BetOnline | ORDER +120 at BetOnline
LoL Betting Lines:
Wolves -1.5 at +137 | ORDER +1.5 at -188.68
When:
April 17, 2020 at 18:00 AEST
Watch Live:
Lolesports, Twitch
DIRE WOLVES vs ORDER OPL SPLIT 1 PLAYOFFS BETTING PREVIEW
ORDER and Dire Wolves will meet on the Summoner's Rift this Friday in a rematch of their clash in last year's Oceanic Pro League (OPL) Split 2 playoffs, where Wolves came out ahead 3-1.
Given that Ronan "rare7" Swingler and co. have already defeated Dire Wolves once this split, there is a sense of optimism in the ORDER camp. Although Wolves have won two of their three meetings this season, ORDER's victory in their last encounter hints at a slight shift in the balance of power.
ORDER produced a decent run through the split to clinch a top-four finish with a 12-9 record. Although they shared that ledger with Wolves, an inferior head-to-head record prevented them from claiming the third seed and a bye into the upper bracket.
While a 12-9 record shows only a 57% win rate, ORDER closed out the regular season with five consecutive wins to enter the playoffs as one of the hottest teams in the league. That form shone through in the first round of the lower bracket, where top laner Brandon "Swip3rR" Holland and jungler Jordan "Only" Middleton starred in a 3-1 win against AVANT.
SEE ALSO: HOW TO BET ON LEAGUE OF LEGENDS
While ORDER will be hoping to see the same level of contribution from their top-side duo in the second round, Dire Wolves will do their best to prevent Swip3rR from playing at his pace. The 25-year-old OPL veteran caused Dire Wolves severe headaches in their most recent clash, where he took over the match on Renekton and, with the help of rare7 on Kalista, sealed the deal in under 30 minutes.
Despite that underwhelming showing in Week 10, Dire Wolves enjoyed solid split and finished in the top three with a 12-9 record. Their run through the final two competitive weeks was not particularly promising, however, as they lost four fixtures in a row. Two were against the league frontrunners Legacy Esports and Chiefs EC, for which we can give them some slack, but the losses against Gravitas and ORDER are slightly concerning.
Dire Wolves faced off against Chiefs EC in the upper bracket of the OPL Split 1 playoffs, where they started strong and picked up the first map thanks to a phenomenal performance from Ari "Shok" Greene-Young on Corki in the mid lane. The next three maps, however, were a complete contrast, as Wolves failed to destroy a single turret and captured nothing but a lone Cloud Drake.
DIRE WOLVES vs ORDER OPL SPLIT 1 PLAYOFFS BETTING PREDICTIONS
Although Dire Wolves looked stronger than ORDER throughout most of OPL Split 1, there is no reason to have them priced as favourites here. Not only did Wolves lose to ORDER in the final week of the split, but they have clearly hit a slump.
Dire Wolves enter this match with a five-game losing streak, while ORDER are flying high with an 8-1 record in their last five maps. Momentum will play a crucial role here and if Swip3rR and rare7 can show up once more, ORDER should have this one in the bag.