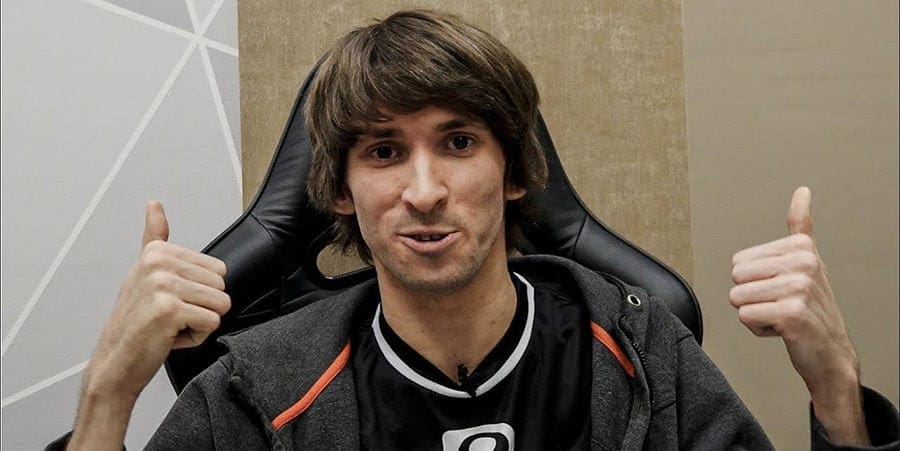 by in
Danil "Dendi" Ishutin's newly formed Dota2 esports team, B8, has signed a new carry in Steve "Excalibur" Ye, who has joined the team as a replacement for Alexandr "pio65" Zalivako.
The announcement surfaced on Friday, March 27 in a Twitter that said, "Unfortunately, we have to part ways with Pio65. We are grateful for his help, especially in the hard times, and for the work we all did during this time."
Excalibur began his professional Dota2 career with Fnatic.EU, who signed him as a stand-in member in 2014 after he reached the top three in the European Dota2 rankings with 6,900 MMR points. Excalibur helped Fnatic pocket a top-four placement at ESL One Frankfurt 2014, a silver medal at Dota 2 Champions League Season 3 and a bronze medal at the HyperX D2L Western Challenge, yet he left the prominent European esports organisation in August 2014 to join Team Tinker.
In the years that followed, Excalibur played for House of Gamers, MeePwn'd, GameOnline, Ancient Warriors, (monkey) Business, No Logic Gaming, OG, Memento Mori, Horde, Crescendo and in August 2017 re-united with Fnatic. His return was rather short-lived, as Excalibur was moved to the substitute position in November the same year. He left soon after and has since played for Planet Dog, Double Dimension, Going In, DeToNator, Bursaspor Esports, The ReaL DeaL and most recently Team Singularity.
Mostly known for playing Meepo and Tinker, Excalibur has had quite a colourful Dota2 career. Besides his five-month stint as a substitute for OG between March and August 2016, he has never spent more than four months under the same banner. As such, the journeyman carry has spent the last few years playing mostly in the second-tier of the Dota2 competitive scene.
B8 are a Ukrainian, player-owned esports organisation formed in January 2020 by the legendary Dendi, who was part of the Natus Vincere squad that won the inaugural edition of The International in 2011. B8's first-ever Dota 2 roster featured Nikola "LeBronDota" Popovic, Rinat "KingR" Abdullin, Andrey "Ghostik" Kadyk, Alexandr "pio65" Zalivako, and Dendi himself as the team's captain and mid laner.
Thus far, B8 have participated at four events with varying degrees of success. Dendi's team finished fifth-eighth at the ESL One Los Angeles 2020 CIS Open Qualifier, fifth-sixth at WePlay! Dota 2 Tug of War: Mad Moon and most recently pocketed a top-six finish at Arena of Blood. B8 also made an appearance at WeSave! Charity Play, where they lost to Natus Vincere in round one.
The first test for B8's new-look roster will come in early April when Dendi and co. take part in the revamped ESL One Los Angeles 2020. Due to coronavirus concerns, the tournament has been moved to an online format and divided into five separate regional events: Europe & CIS, North America, Southeast Asia, South America and China.
B8 will participate in the Europe & CIS section of the Dota 2 LA Major, which will see 16 Dota2 teams compete for the largest slice of US $200,000 in prize money.