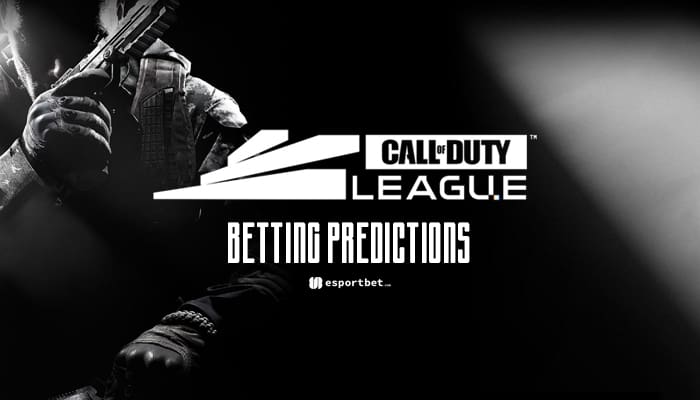 by in
The final week of Call of Duty League (CDL) Major 4 Qualifiers is upon us, with only two teams already locked in for the main event. Here are our top picks for Friday's games, including Toronto Ultra vs Las Vegas Legion and Los Angeles Guerrillas vs OpTic Texas.
---
TORONTO ULTRA vs LAS VEGAS LEGION CDL BETTING & MATCH DETAILS

Best Odds:
Ultra -400 at BetOnline | Legion +275 at BetOnline
When:
April 14, 2023 | 15:00 EDT
Watch Live:
Twitch (https://www.twitch.tv/callofduty)
Toronto Ultra were incredible during the last Major but have since not looked as good, and even that is an understatement. They're 1-3 ahead of the final week, which keeps Ultra within reach of a top-eight finish, yet there is no telling how the last week will go.
Toronto Ultra have lost against Boston Breach (2-3), Seattle Surge (2-3), and Atlanta FaZe (1-3), while their only win of CDL Major 4 Qualifiers came against the struggling Florida Mutineers (3-0). Even though suffering close defeats against the Breach and Surge isn't terrible, we expected much more from Tobias "CleanX" Juul Jønsson and his crew.
Las Vegas Legion continue to linger somewhere in the middle of the CDL table, with a 2-1 record after two weeks of play. They've beaten Boston Breach (3-1) and Los Angeles Guerrillas (3-2) but lost against London Royal Ravens (1-3), which is a weird mix of results.
Ultra and the Legion are very tough to figure out, as it's nearly impossible to say how they'll do going forward. They've both shown some flashes of greatness but close to no consistency in their performances. The Ultra still look much stronger on paper, but we wouldn't bet on them at this price. Over 4.5 rounds is a bit of a longshot bet, but Las Vegas Legion have proven they can compete with the best, and Toronto Ultra have shown they can lose to anyone.
---
LOS ANGELES GUERRILLAS vs OPTIC TEXAS CDL BETTING & MATCH DETAILS

Best Odds:
Guerrillas +550 at BetOnline | OpTic -1000 at BetOnline
When:
April 14, 2023 | 16:30 EDT
Watch Live:
Twitch (https://www.twitch.tv/callofduty)
OpTic Texas have always been one of the toughest teams in the CDL, but based on their performances over the last month, they might be THE best team in the league ahead of the final Major. They claimed a silver medal from CDL Major 3 and have since beaten London Royal Ravens (3-0), New York Subliners (3-1), and Los Angeles Thieves (3-1) with ease.
Los Angeles Guerrillas are an entirely different story. They've yet to win or come close to winning a Major this season, and their performances though the last month have been very underwhelming. Particularly over the last two weeks, the Guerrillas have shown very little, with defeats against Minnesota RØKKR (1-3), Los Angeles Thieves (1-3), and Las Vegas Legion (2-3).
As the latest Call of Duty betting odds suggest, this is OpTic Texas' game to lose, and it's hard to find a reason to argue with that logic. Even though OpTic are known to drop maps, it's unlikely for them to struggle against Los Angeles Guerrillas.