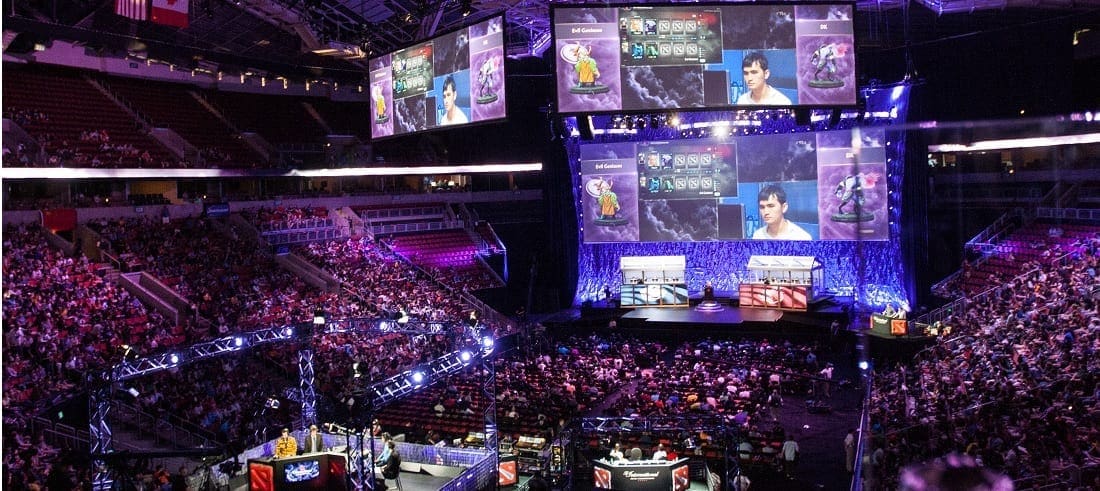 by in
CANADA'S evolution into a burgeoning esports powerhouse took another step forward this week after Calgary announced a new professional gamers league.
The Calgary Esports League has been established to attract professional players, teams and big events in one of the country's biggest cities.
While the exact details and dates are still to be fleshed out, the Calgary Esports League is set to hold tournaments for League of Legends, Super Smash Bros. and Tekken 7, among others.
One of the League's organisers, Wes Nelson, said they hoped to attract more than 160 players.
"We're trying to get the community and the gamers involved to a greater degree on this first one and just kind of bring all the games together, all the players together," he said.
"But esports are taking off everywhere and it's going to take off here, so we thought it could be us that does it."
2018 saw the emergence of professional Canadian eSports squads, as well as a little tussle over naming rights — showcasing the growing interest in the sport.
While Calgary can not boast anyone of elite professional talent, the fastest way to foster their own home grown talent is to support young players and provide avenues to showcase their skills.
Nelson said the Calgary league would focus on establishing a young core of players and would only splash out on international, high-level talent on a rare, exclusive basis.
"We can start building drama and that story as the community gets to know these guys and starts to care about whether they win or lose," he said.
The Calgary Esport League's first tournament will be streamed live on Twitch.