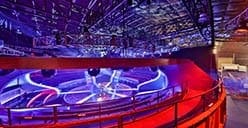 by in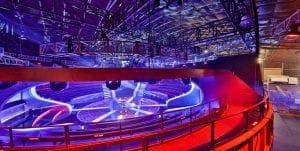 A US casino operator has announced it has opened a new studio in Nevada capable of hosting large-scale esports events and productions, alongside film and television projects.
Caesars Entertainment Studios and Sidekick Productions have partnered up to offer the "newest, most advanced production facility capable of housing full-scale television, movie and eSports production," built on five acres of land with over 48,000 square feet of production space, which is has already put to good use last year while hosting the $300,000 Gears Pro Circuit Las Vegas Open, an esports event organised by Major League Gaming and sponsored by Microsoft Xbox, the publisher of the game.
"Given our long-standing relationship with the entertainment industry, the studio's close proximity to the famed Las Vegas strip, as well as its state-of-the-art infrastructure, the opportunity to open Caesars Entertainment Studios makes perfect business sense," said Jason Gastwirth, senior VP of marketing for Caesars Entertainment Corporation, in a press release. "We saw an opportunity to do something that's never been done in Nevada, and we're confident that production companies will see the value our space provides. We're already seeing a return as 'Who Wants To Be A Millionaire' has started utilizing the studio for its latest production."
Major productions that have been filmed using Caesars Entertainment Studios facilities include The Hangover Trilogy, Iron Man, Jason Bourne and The Big Short.
The news of a new studio opening its door for bigger esports productions is just another massive step forward for pro gaming, given the state recently made it legal to bet on esports in Nevada.
The Nevada Senate Bill 240 was passed in March and went into effect from July 1, amending pari-mutuel betting legislation to include competitive gaming.
Nevada and Las Vegas already has multiple esports venues used for major tournaments, including the Luxor. It's good to see more production companies take note of the growing esports scene, and we can only hope bigger and better events can come to Las Vegas in the near future.