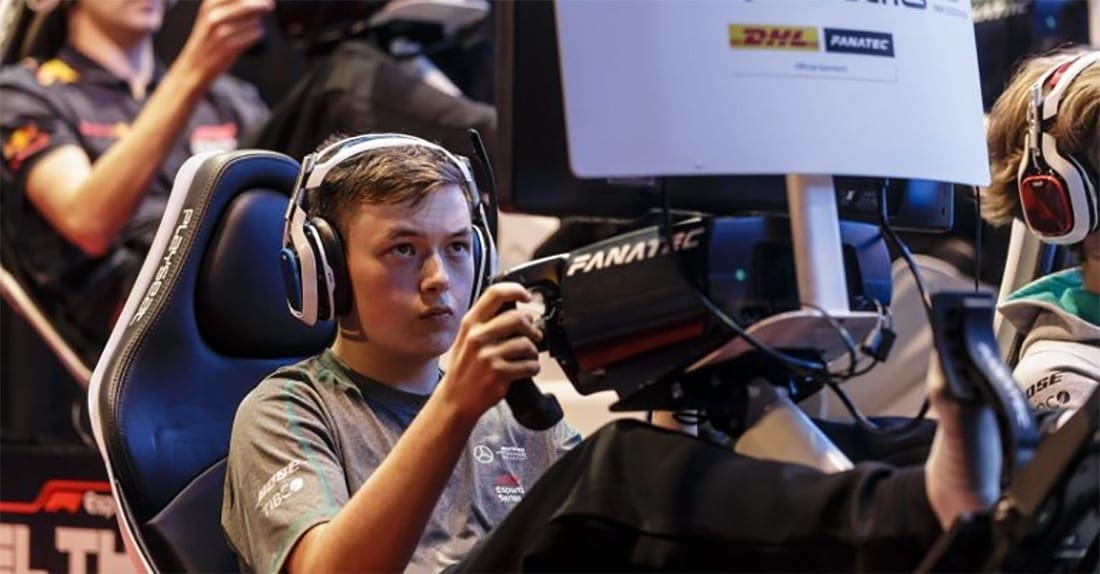 by in
UK phenom Brendon Leigh has clinched the 2018 Formula 1 eSport title, helping Mercedes clinch the inaugural team title in the process.
Leigh, 19, was dominant in the final round of the season, winning two of the four races held at London's Gfinity Arena.
The win capped a wonderful year for Mercedes, which also celebrated victory in the real Formula One season
Leigh's Mercedes team mate Daniel Bereznay was crucial in helping clinch the team crown, finishing second behind Leigh, clinching the title before a double-points final race that could have proved dangerous.
Leigh was ecstatic following the victory — Mercedes took the top prize of $50,000, while second-placed Toro Rosso took home $40,000 and third-placed Sauber won $34,000.
"I feel on top of the world, it just feels amazing!," Leigh said.
"To be able to win the Drivers' and Teams' Championship a race early, considering there's double points for the last race as well, is just unbelievable for us.
"It was the first time teams have been brought into the series and to be able to join Mercedes was great; they're my favourite team in real life and to work together with them and see what goes on behind the scenes was amazing and it has really elevated my motivation.
Leigh finished the season with 216 points — 50 ahead of second-placed Bereznay on 166, while Toro Rosso's Frederik Rasmussen had 127.

Best esports betting sites