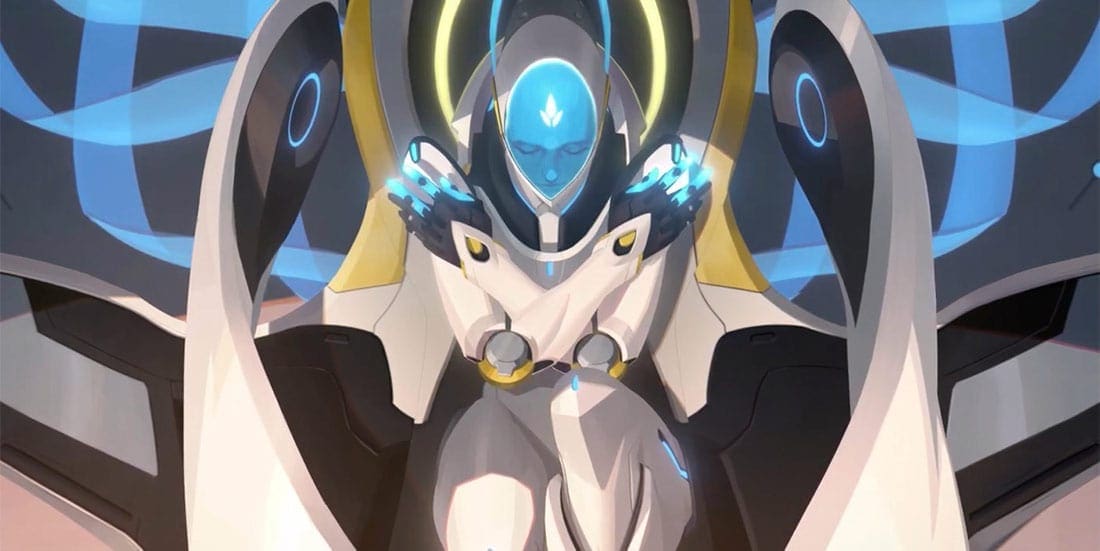 by in
Following a series of cryptic teasers and hints dating back to 2018, Blizzard has announced an artificial intelligence-operated robot named Echo as the 32nd playable hero in Overwatch.
The announcement of the new Overwatch hero surfaced this Wednesday when Activision Blizzard released Echo's origin story video on the official Overwatch YouTube channel. The Tweet made by the official Overwatch Twitter account described Echo as an "evolutionary robot programmed with a rapidly adapting artificial intelligence", who represents the cutting edge of technology.
Echo's origin story briefly recounts the passing of Overwatch founder Dr. Mina Liao, who was killed in an explosion-like accident, while unveiling Echo was Liao's life's work, making the new hero a legacy of a prominent figure in Overwatch's world.
The arrival of Echo was, however, not a massive shock to the Overwatch community, given all the teasers that surfaced ahead of the official announcement. Only a couple of hours before the announcement, Overwatch teased Echo's arrival with a picture displaying her container, which was an obvious reference to her.
But that was not the first time Echo was unveiled to the public. The first appearance of the robot-like Overwatch hero dates back to 2018, when Blizzard released a short video named "Reunion", which showcased McCree settling some unfinished business with Ashe and Deadlock Gang.
The dispute between Ashe and McCree in the video was over a mysterious crate, which McCree was determined to get his hands on. Upon opening it, Echo emerged from her slumber and after exchanging some words with her rescuer, McCree stated he can't join the new Overwatch, but that "the team" will need Echo's help.
Echo was also featured in an Overwatch 2 announcement video named Zero Hour, where she can be seen flying around the battlefield while shooting laser-like explosive projectiles, which might be a indication of her abilities, considering Blizzard tends to remain faithful to their Overwatch cinematics and the established kits of the heroes featured in them.
The first proper hint which suggested Echo might become the 32nd playable hero of Overwatch emerged on Monday, March 16, when Overwatch posted a picture of a cryptic message from Dr. Mina Liao on their official Twitter page, which revealed Liao was working on a "new project".
The second and the last clue before the picture of Echo's container was released, was a 10-second audio clip, which surfaced on Tuesday. The clip had no obvious context to it, but it later proved to be a small portion of Echo's origin story video.
At the time of writing Blizzard have yet to unveil when Echo will make her way to the Public Test Region (PTR), however, it's likely she could make her debut in the Overwatch world sometime next week.