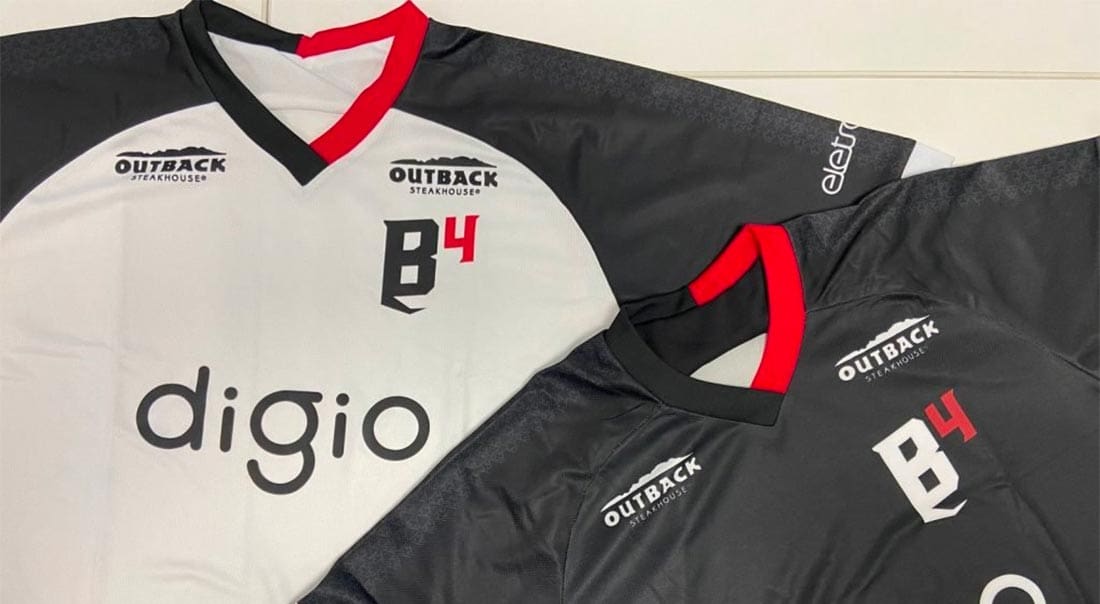 by in

B4 Esports, a Brazilian esports organization, has renewed its sponsorship agreements with all of its major partners. The partner list includes the bank Digio, internet infrastructure company Eletronet, and Outback Steakhouse.
 

The partnership agreement for all partners has been extended for an extra 12 months, which has, in turn, led to an increase in value and deliverables, with 'special projects' held every three months. The financial obligations of the contracts were not provided.


All partners will be present in all of B4's esports teams. Due to betting sponsorship restrictions in VALORANT and Free Fire, the recently acquired partner Betnacional, whose agreement only covers the franchise's CS:GO team, was the singular exception.
 

The Brazilian organization, with over 2.4 million Instagram followers and a strong competitive history on Free Fire, was founded as a guild in 2018 by the medic Patrik Michel and led down the professionalism track in 2019 by its current CEO, Antônio Cardoso.
 
B4's commercial strategy saw a shift in 2021 when it received investment from venture capital firm Seastorm and acquired former Omelete Company Head of Sales Eduardo Abrão.


Shortly after his acquisition by B4, Abrão became a partner in the franchise. Following his arrival, the organization devised a strategy for developing a storyline for promoting each partner brand in the most organic way attainable. According to the executives, such an approach played a critical role in the renewal of all sponsorship contracts as well as securing Betnacional.


A typical example is the documentary 'B4 Angels', which was produced in collaboration with Digio and told the story of the esports organization's female VALORANT team while the bank also made a cameo. The documentary's episodes were shared on the bank's official YouTube channel.
 
Cardoso revealed that B4's identity is centered on competition, owing to its history of building strong teams with fresh players and the development of young talents to attain peak performance. The organization is said to also rely heavily on content showcasing its competitive nature, like the display of multiple trophies in its office.


The franchise has been heavy on its tradition of grooming talent for the competitive scene, where the sales of players have become an added source of revenue for B4, which is unusual in the esports industry.
"It is not our style to bring seasoned players, we prefer to work with young talents hungry to prove themselves," Cardoso explained.
Despite this strategy, B4's performance has yet to plummet dramatically.
 
Abrão also revealed that it is on the verge of securing a blockchain partnership, joining a slew of other Brazilian teams that have recently signed blockchain deals like Team oNe, Vivo Keyd, XIS, and MIBR.


"We currently have offers from three different companies and we are studying to choose the project that makes more sense for us. It won't necessarily be the one that pays more," he said.


G4B, an esports and gaming business startup founded by Marcela Miranda, Cynthya Rodrigues, and Abro himself, handles all sales for B4 Esports. It is also a part of Seastorm. In addition, G4B handles commercial assets for Ubisoft's esports products in Brazil, such as the local Rainbow Six Siege league.