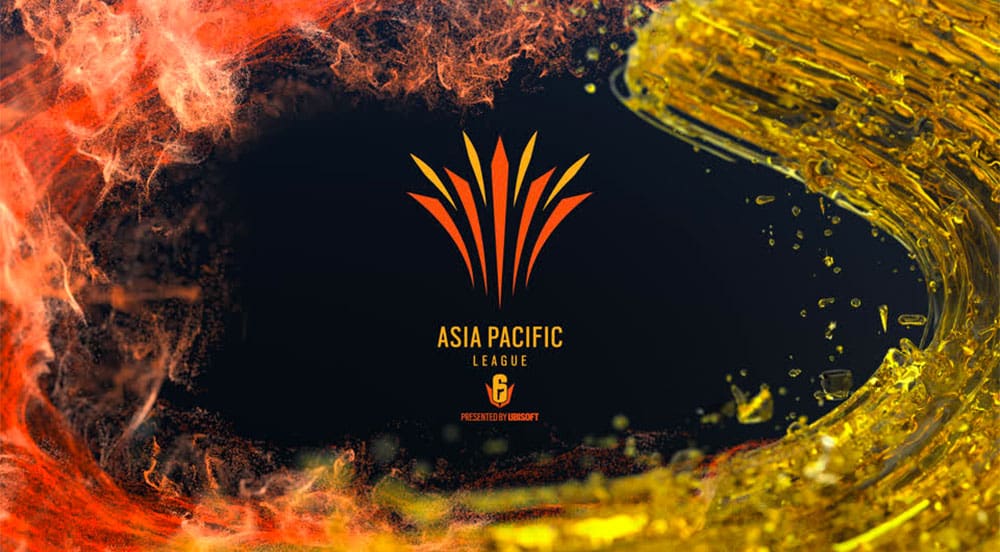 by in
ESB is back with free Rainbow Six Siege betting picks for three Asia-Pacific League 2022 South Division Stage 3 matches. Here are our selections for Dire Wolves vs Wildcard Gaming, Gaimin Gladiators vs FURY, and Tyde vs Knights.
---
DIRE WOLVES vs WILDCARD GAMING R6S BETTING & MATCH DETAILS

Best Odds:
DW -217.39 at BetOnline | WCG +153 at BetOnline
When:
October 13, 2022 | 19:45 AEDT
Watch Live:
Twitch (https://www.twitch.tv/rainbow6)

Dire Wolves are, so far, the only team to have beaten FURY (8-6), and they even took down Berlin Major attendees Gaimin Gladiators (7-4) last round, which is seriously impressive. Having already beaten two of three main challengers for the top finish, Dire Wolves now have what seems like a relatively smooth road to Six Jönköping Major 2022.
They might not be the most consistent team results-wise – seeing how Dire Wolves won Stage 1 and reached Charlotte Major, only to drop to fifth in Stage 2 – but they're playing exceptionally well and deserve to be considered one of the top teams in the league.
Wildcard Gaming are 1-0-1-1, which is a solid record, although it includes two wins against shaky teams in Knights (7-1) and Tyde (4-7) and a loss against FURY (5-7). Notably, in their series against FURY, WCG had their chances to cause an upset, but a poor performance in the second half (1-5) left them in the dust.
Even though Wildcard Gaming have shown some promise, they are undeniably weaker than Dire Wolves, who should win with relative ease. The moneyline odds on this match aren't great, and the esports betting sites currently don't offer additional markets. Still, even at -217.39, it's hard to pass on Dire Wolves.
---
GAMIN GLADIATORS vs FURY R6S BETTING & MATCH DETAILS

Best Odds:
GG +120 at BetOnline | FURY -166.67 at BetOnline
When:
October 13, 2022 | 21:00 AEDT
Watch Live:
Twitch (https://www.twitch.tv/rainbow6)

Fielding two former Elevate players in Sirasit "BGMan" Ariyasirisopon and Sumate "i9" Srimabut (formerly Nay..Pew), FURY were considered one of the most stacked APAC Rainbow Six Siege teams, and they've yet to disappoint.
Their start to the competition was a bit rough as FURY lost to Dire Wolves in overtime (6-8), but they've since looked unstoppable, beating Elevate (7-5) and Knights (7-4), although the games were a bit closer than what was expected. While that doesn't necessarily mean that FURY are weak, it does mean they are beatable.
Gaimin Gladiators failed to amaze at Six Berlin Major 2022 in August, finishing in 13th-16th place with a 0-1-2-3 record. Still, as shown in Stage 2, where they were runners-up, the Gladiators can be competitive domestically.
FURY are 3-2 up in the head-to-head against Gaimin Gladiators, and they won (7-4) their most recent meeting on September 24, just a day after FURY got crushed by the Gladiators (2-0) during ROG Masters APAC '22 SEA. It's hard to bet against FURY in the form they're in, but Gaimin Gladiators are a bit underrated at +120 with BetOnline.
---
TYDE vs KNIGHTS R6S BETTING & MATCH DETAILS

Best Odds:
TYDE -120.48 at BetOnline | Knights -120.48 at BetOnline
When:
October 13, 2022 | 22:15 AEDT
Watch Live:
Twitch (https://www.twitch.tv/rainbow6)

Tyde (0-0-0-2) and Knights (0-1-0-2) sit occupy the bottom two places in the APAC League South Division standings. Knights have won two more points – with an 8-6 victory against Wildcard Gaming – which is hardly worth celebrating, but it's much more than what Tyde have achieved.
In Tyde's defence, they had to face Elevate on the second playday and even won four rounds (4-7). And that's a lot more than Knights, who got smashed by Elevate (1-7) on day one of the APAC League South. Still, using transitivity to find a pick is rarely a smart choice.
Despite performing better against the same opponent, Tyde's core is 0-2 against Knights on the year, including a 6-8 loss in June. Moreover, the former Invictus Gaming roster also lost many key players following the transition to Tyde, so it's unlikely that we'll see an upset.
At -175.44, Knights are a solid bet to win.