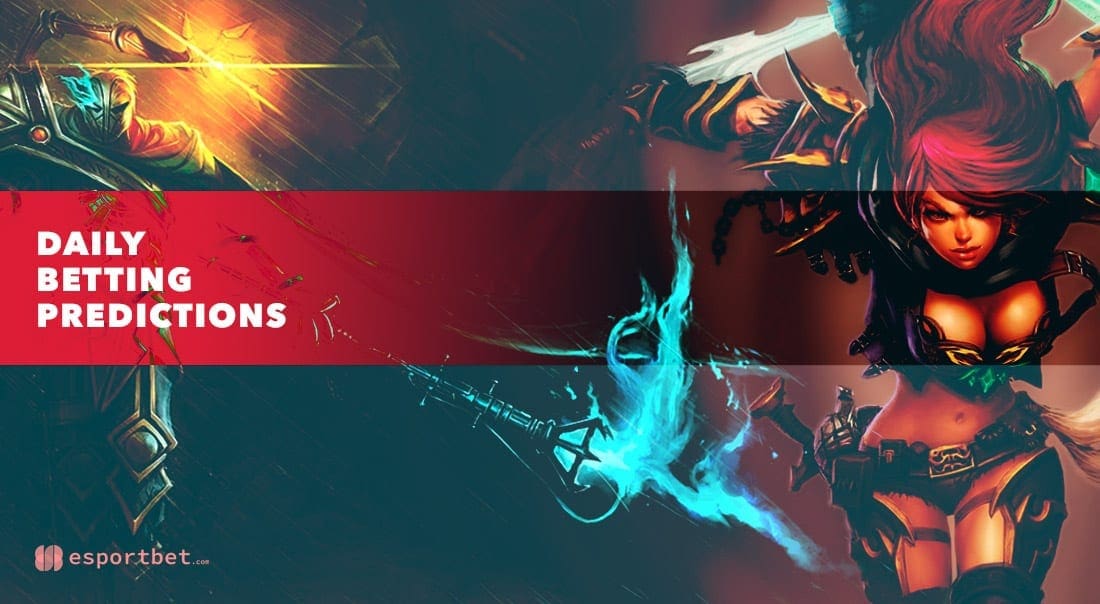 by in
ESB's free League of Legends betting picks for Wednesday, May 11, focus on three 2022 Mid-Season Invitational fixtures. Check out our picks for Evil Geniuses vs ORDER, Saigon Buffalo vs DetonatioN FocusMe, and Istanbul Wildcats vs RED Canids, with top LoL esports betting odds courtesy of BetOnline.
---
EVIL GENIUSES vs ORDER LoL BETTING & MATCH DETAILS

Best Odds:
EG -1000 at BetOnline | ORDER +550 at BetOnline
When:
May 11, 2022 | 18:00 KST
Watch Live:
Lolesports, Twitch
Evil Geniuses might be one of the most exciting teams LoL Championship Series (LCS) has sent to an international tournament in years. They were phenomenal in the playoffs, and who could forget Kyle "Danny" Sakamaki's individual performances?
But while Danny is the shining star of the team, EG biggest strength is their teamwork. They will take scrappy fights and almost always come out on top, and they're excellent in getting objectives, but most of all, EG excel in funnelling resources into Danny to do his magic.
As an Oceanic team, ORDER are very easy to underestimate, knowing that they're from a wildcard league that further dissolved into an even minor region in 2020. However, Oceanic LoL esports teams never fail to put up a fight and make their region proud, so with some luck and a lot of grit; they might surprise.
Still, ORDER are individually outmatched by Evil Geniuses and unless they cook up a unique strategy or an unconventional draft that will catch EG off guard, which should be a fairly straightforward win for the North American representatives.
Evil Geniuses -10.5 Kills
---
SAIGON BUFFALO vs DETONATION FOCUSME LoL BETTING & MATCH DETAILS

Best Odds:
SGB +125 at BetOnline | DFM -175.44 at BetOnline
When:
May 11, 2022 | 19:00 KST
Watch Live:
Lolesports, Twitch
Saigon Buffalo shouldn't even be travelling to Korea because they did not initially qualify for the event. But because GAM Esports are participating in SEA Games instead, the Vietnam Championship Series (VCS) sent Buffalo to carry the region's flag in Busan.
Buffalo might be the second-best team from the VCS, but they're a steep drop from GAM Esports. Admittedly, Vietnamese teams are always scary in international events, but we would tame our expectations about Saigon Buffalo.
DetonatioN FocusMe made a splash at the 2021 LoL World Championship, where they won Group B Play-In, and even though they ended up going 0-6 in the group stage, they proved that they could compete with the best. Since these two teams have never met before, it's tough to say how this match will go, but if we go purely off what we've seen from them during the regular season, DetonatioN FocusMe are rightly priced as the favourites with the top betting sites.
Detonation FocusMe To Win
---
ISTANBUL WILDCATS vs RED CANIDS LoL BETTING & MATCH DETAILS

Best Odds:
IW -151.52 at BetOnline | RED +110 at BetOnline
When:
May 11, 2022 | 21:00 KST
Watch Live:
Lolesports, Twitch
Turkish Championship League (TCL) is viewed as a powerful region, but Turkish LoL esports teams have failed to achieve much in international events over the last few years. However, on a more positive note, Istanbul Wildcats dominated their playoffs this year and enter the 2022 MSI as the best team from their region.
Wildcats averaged 100% First Blood rate, win rate, and Baron control. Moreover, they averaged a 2.9 K/D and held a + 3.2k gold advantage at 15 minutes. With such numbers, it's tough to ignore the Turkish champions, even though their chances of winning the trophy are slim.
RED Canids made it to Korea, but they had to drag themselves through the Campeonato Brasileiro de League of Legends (CBLoL) 2022 Spring playoffs. Moreover, Brazil has not shown much in international events for years.
They have a very low damage per minute (1889 DPM), a horrendous gold difference at 15 minutes (-455) and a fairly concerning first turret percentage (38.1%). We don't have a problem with esports betting sites pricing RED Canids as underdogs, but we would argue that $2.10 is too low.
---