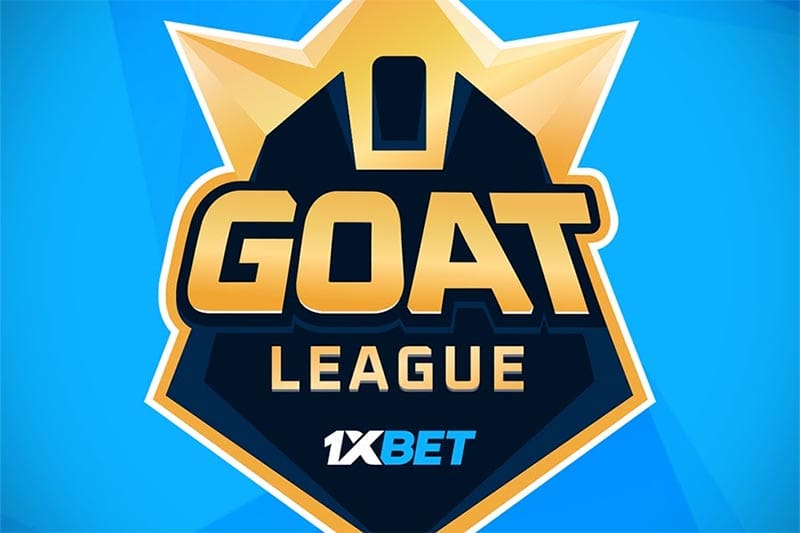 by in
1xBet has revealed all eight line ups to participate in the GOAT League Summer Vacation event, unveiling Counter-Strike legends like Christopher "⁠GeT_RiGhT⁠" Alesund and Kenny "⁠kennyS⁠" Schrub.
The esports competition will feature eight teams, including professional players, broadcast talent, and streamers, who will compete for the lion's share of a $250,000 prize pool.
Each team in the event will consist of two male pro players, one female pro player, one streamer and a member picked on talent. The event will occur during the tournament break between June 15 and June 20.
Meet the teams of GOAT League Summer VACation! 🏆
The epic battle starts tomorrow 🔥

What squad will you support? 🤔@LobanjicaCS @NadeKing @GeT_RiGhT @TrilluXe @AdreNcs @PimpCS2 @olofmeister @Nikolarn#1XBET #GOATLeague #csgo pic.twitter.com/7gmpqVqMz7

— 1xBet Esports (@1xBet_Esports) June 14, 2023

The GOAT League Summer Vacation event is the second off-season tournament organized by esports betting site 1xBet. The previous event, which was won by Team Lobanjica, had multiple audience interaction moments, including mid-game challenges for cash prizes and map selections.
This year's iteration of the event includes a larger prize pool, a bigger line up of teams and an entirely new format. The competition will make use of the Active Duty map pool in addition to fan picks from the reserve group Train and Dust2. It is important to note that all maps will be mirrored during the event.
The 1xBet GOAT League Summer Vacation event will split the eight teams into two round-robin groups of four, and the only top three teams will proceed to the event's playoffs stage.
The top squad from each group will advance straight to the semi-finals, while the teams that placed third and fourth will face off against each other in the first playoff round. The matches in the first phase will be conducted in a best-of-one format before advancing to the knockout stage, where teams will compete in best of threes.
The teams set to compete in the 1xBet GOAT League Summer Vacation include the following:
Team GeT_RiGhT
Christopher "⁠GeT_RiGhT⁠" Alesund
Kenny "⁠kennyS⁠" Schrub
Ksenia "⁠vilga⁠" Kluenkova
Frederik "⁠acoR⁠" Gyldstrand
Harry "⁠JustHarry⁠" Russell
François "⁠AMANEK⁠" Delaunay
Team Nikolarn
Nikola "Nikolarn" Aničić
Thomas "⁠Thomas⁠" Utting
Ana "⁠Zana⁠" Queiroz
Owen "⁠smooya⁠" Butterfield
Sergey "⁠starix⁠" Ischuk
Team Pimp
Jacob "⁠Pimp⁠" Winneche
Tanya "⁠t4tty⁠" Vorontsova
Mihai "⁠iM⁠" Ivan
Nathan "⁠NBK-⁠" Schmitt
Chad "⁠SPUNJ⁠" Burchill
Team Olofmeister
Olof "⁠olofmeister⁠" Kajbjer
Nestor "⁠LETN1⁠" Tanić
Ksenia "⁠Ksu⁠" Volkova
Richard "⁠shox⁠" Papillon
Tomáš "⁠oskar⁠" Šťastný
Team TrilluXe
Lennart "⁠TrilluXe⁠" K.
Kévin "⁠misutaaa⁠" Rabier
Aleksandr "⁠KaiR0N-⁠" Anashkin
Danny "⁠BERRY⁠" Krüger
Alexandra "⁠twenty3⁠" Timonina
Team AdreN
Dauren "⁠AdreN⁠" Kystaubayev
Vladislav "⁠lattykk⁠" Vydrin
Robert "⁠Patsi⁠" Isyanov
Sergey "⁠hally⁠" Shavaev
Victoria "⁠tory⁠" Kazieva
Team NadeKing
NadeKing
Lucas "⁠Lucky⁠" Chastang
Mayline-Joy "⁠ASTRA⁠" Champliaud
Jonas "⁠Lekr0⁠" Olofsson
Henry "⁠HenryG⁠" Greer
Team Lobanjica
Nikola "⁠Lobanjica⁠" Mijomanović
Aleksandar "⁠kassad⁠" Trifunović
Victoria "⁠Victoria⁠" Ukasova
Karim "⁠Krimbo⁠" Moussa
Eugene "⁠Aunkere⁠" Karyat
Related Posts