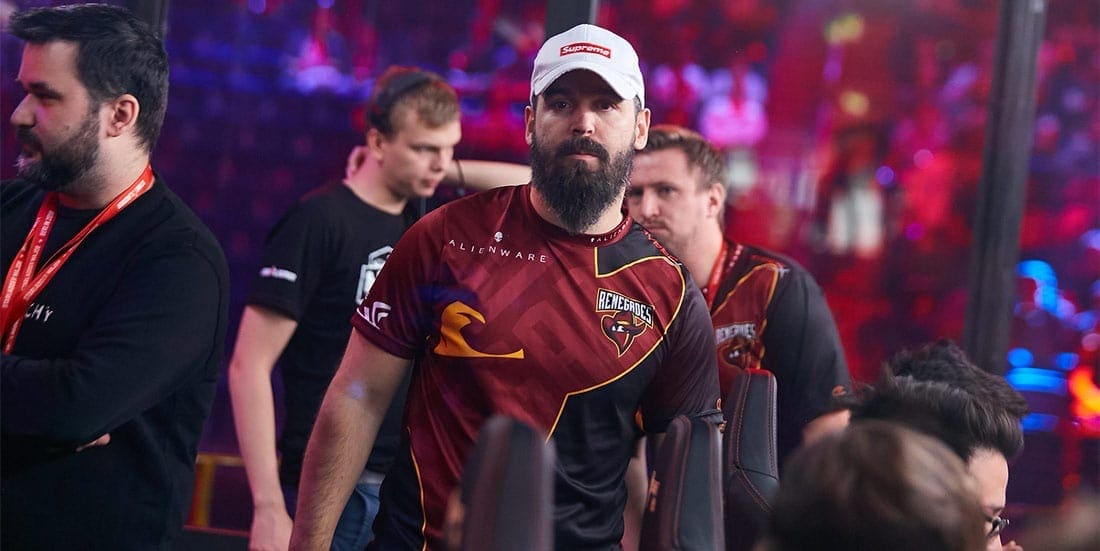 by in
Aleksandar "kassad" Trifunović has left his post as head coach of the 100 Thieves Counter-Strike team, the North American esports organisation announced on Tuesday.
"After extensive discussions, we've mutually agreed to part ways with our CS:GO Head Coach, Kassad," read the announcement on 100T's Twitter page.
"We appreciate his work with the squad over the past few years and wish him nothing but the best in his future endeavours."
Shortly after his exodus was made public, kassad made a Twitter post that pointed to 100T's poor results and the fact that his "visions for the future of the team and how to reach the next level didn't align" with those of his employers.
"I know this came as a surprise to everyone, but the truth is that we have been drifting apart in more ways than one for a while now. I was personally generally unhappy with our progress and stagnation on the same level ever since the start of the last year," he said.
"The biggest difference in opinions was about how to approach and more importantly how to solve the problems that we had for a while now."
Kassad joined 100 Thieves after a successful spell in charge of Renegades between October 2018 and October 2019. In that time, he helped steer the Australian esports team to a fifth-sixth finish at the ESL Pro League Season 8 Finals, a gold medal at the 2019 Asia Minor Championship, a top-eight finish at Intel Extreme Masters XIII Katowice, bronze at StarSeries & i-League CS:GO Season 7, a semi-final appearance at StarLadder Berlin Major 2019 and a top-four finish at StarSeries & i-League CS:GO Season 8.
That success saw 100 Thieves buy the entire Renegades roster of Aaron "AZR" Ward, Justin "jks" Savage, Joakim "jkaem" Myrbostad, Jay "Liazz" Tregillgas and Sean "Gratisfaction" Kaiwai, with kassad retained as head coach. The early signs were promising, as 100T claimed silver at Intel Extreme Masters XIV Beijing, but things have gone south since the turn of the year.
100 Thieves finished 10th-12th in the BLAST Premier: Spring 2020 Regular Season, followed by fifth-sixth at the Intel Extreme Masters XIV World Championship and, most recently, a disappointing group-stage exit at ESL Pro League Season 11: North America.
There is no word yet on where kassad will continue his career. However, with his renown as one of the best strategists in the CS:GO esports scene, it's fair to assume the Serbian won't have any difficulties finding a new home soon.