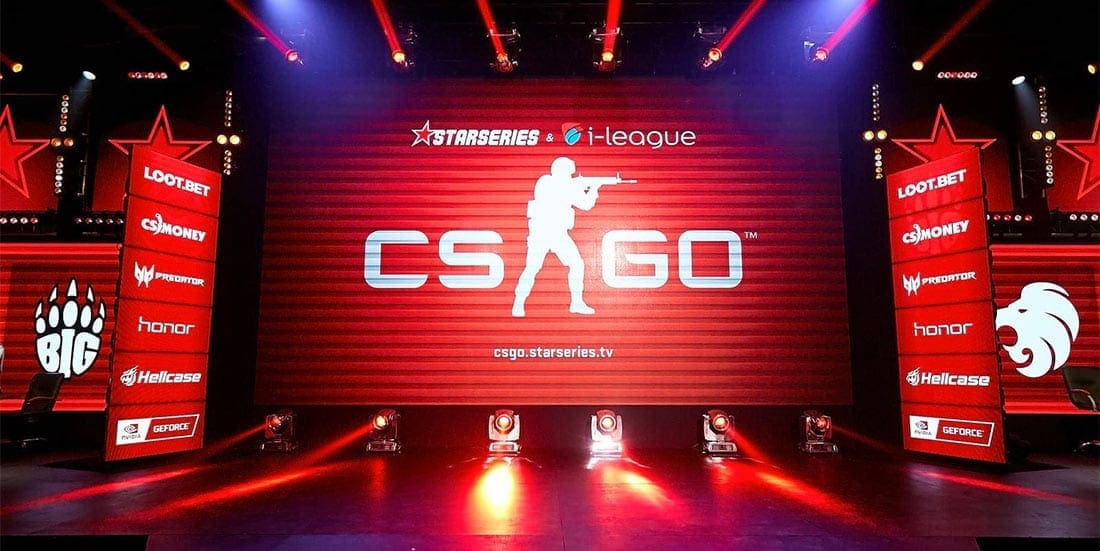 by in
WINSTRIKE TEAM vs LEVEL UP ESPORTS CS:GO BETTING & MATCH DETAILS

CS:GO Betting Odds:
Winstrike -303.03 at BetOnline | LvLUP +225 at BetOnline
CS:GO Betting Lines:
Winstrike -4.5 at -106.38 | LvLUP +4.5 at -135.14
When:
August 7, 2020 at 13:00 CEST
Watch Live:
Twitch (https://www.twitch.tv/edenesports)
WINSTRIKE TEAM vs LEVEL UP ESPORTS EDEN ARENA: MALTA VIBES – WEEK 6 BETTING PREVIEW
The opening match of Group D at Eden Arena: Malta Vibes – Week 6 will see the CIS roster of Winstrike Team take on the ex-Juggernauts core now playing under the Level Up esports banner.
Winstrike have benefited from the transition of the Counter-Strike: Global Offensive scene to the online format. While Aleksey "El1an" Gusev and his crew have not won a single tournament so far in 2020, they've managed a handful of solid placements in in A- and B-tier events.
Besides successful campaigns through the DreamHack Open Anaheim 2020: European Open Qualifier, Flashpoint Season 1: European Open Qualifier #2 and CIS Minor Championship – Rio 2020: Closed Qualifier, Winstrike also finished top six at the Flashpoint Season 1: European Qualifier, top eight at LOOT.BET/CS Season 6, BLAST Premier CIS Cup, and ESEA Season 34: Advanced Division – Europe, and took second place at ESL One: Road to Rio – CIS in their best result of the year to date.
Their recent run through the ESEA Season 34: Advanced Division – Europe playoffs was somewhat shaky, however, as Winstrike lost 0-2 to Nexus Gaming the first round and later crashed out of the competition in round three of the lower bracket when they were swept by Tikitakan. Nevertheless, the team can be happy with what they have shown in 2020, as their form has pushed them up to 31st in the CS:GO world rankings.
At the start of July, Winstrike parted ways with loanee Abay "Hobbit" Khassenov, who signed with Gambit Youngsters last Wednesday. Winstrike have yet to unveil who will fill the vacant spot for the upcoming tournament, but it is likely they will field either their coach, Dmitry "hooch" Bogdanov, who helped his squad during the ESEA league, or pro100's in-game leader, Alexey "NickelBack" Trofimov, who was seen playing with Winstrike this Wednesday in the semi-finals of Nine to Five 2.
Recommended!
Level Up esports appeared on the CS:GO scene at the end of June, when the Serbian organisation acquired the former Juggernauts roster consisting of Miloš "dEE" Marčeta, Dimitrije "DiMKE" Veljković, Filip "aVN" Belojica, Aleksa "Impulse" Stankić and coach Darko "soLo" Mitić. The 21-year-old Macedonian player Andrej "Necrogenes1s" Manceski joined them at the start of July.
While playing under Juggernauts, the Serbs did not see much success besides a ninth-12th finish at the Flashpoint Season 1: European Qualifier. Things have started to look up since Impulse and his crew joined LvlUP, although they are yet to produce any remarkable results.
LvlUP won the national A1 Adria League Season 5 at the start of July, to which they added a 13th-15th finish at Nine to Five Season 1, fifth-eighth at Nine to Five 2 Dawn, 13th-16th at Eden Arena: Malta Vibes Cup 4 and 16th-18th at Nine to Five 2.
Across the last month, LvlUP have managed a somewhat disappointing 40.9% win rate. One could argue that comes out worse than Winstrike's 35% win rate across the last three months, since hooch and his team faced tougher opponents over a longer period of time.
WINSTRIKE TEAM vs LEVEL UP ESPORTS EDEN ARENA: MALTA VIBES – WEEK 6 BETTING PREDICTIONS
Winstrike Team are clear favourites for this match with all esports bookmakers, and it is not hard to see why. However, Level Up esports have a slightly better form rating and at least field a complete roster, unlike their opponents.
Also, the Winstrike duo of Aidyn "KrizzeN" Turlybekov and Vlаdуslаv "bondik" Nеchуроrchuk have struggled of late, averaging 0.83 and 0.99 ratings respectively.
While there is no denying Winstrike are the more established team with a richer history, the esports betting odds make no sense. Having LvLUP priced at $3.25 is far too generous considering how unpredictable the best-of-one (Bo1) format can be.
Level Up managed to force CR4ZY, GamerLegion, NaVi Junior and AVEZ to three maps in their last four fixtures, so there is no reason to believe they can't keep this match close and cover the +4.5 round handicap.
Level Up esports +4.5 rounds