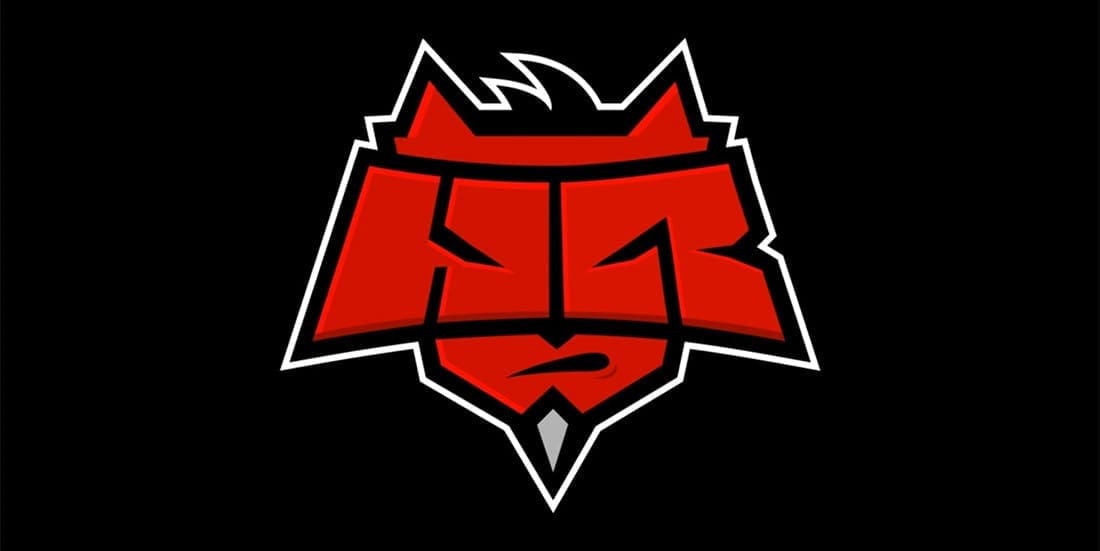 by in
HellRaisers announced on Monday that they had signed three new players to their Dota 2 esports roster, marking the second overhaul since the team returned to the Dota pro scene in September last year.
Arslan "xannii" Shadjanov, Georgiy "Gilgir" Svistunov, and Gleb "Funn1k" Lipatnikov have joined the prominent CIS organisation, with Nikita "Elmo" Lomalin, Pavel "bowbowbow" Mostakov and Oleg "sayuw" Kalenbet leaving after short stints.
Xannii previously played for Team Unique and Vega Squadron. While he has enjoyed a few standout performances, he is yet to achieve any notable results in his Dota 2 career so far.
Funn1k is a veteran Dota 2 player and former member of Natus Vincere, where he played from 2013-2015. Since leaving NaVi he has turned out for Team Spirit, LQ, Double Dimension, M19, MEGA-LADA E-sports and Aachen City Esports, albeit without any notable international success.
Out of all arrivals, Gilgir is the biggest enigma. The popular Twitch streamer and content creator has never played on the Dota Pro Circuit, meaning his arrival at HellRaisers will be a completely new experience for him.
Alongside the three new players, HellRaisers also released Kirill "Alagon" Pavlik and appointed Alexandr "Accell" Litvinenko as head coach. Like Gilgir, Accell has no previous DPC experience.
"We fell just short of making it to the Minor in the previous qualifiers. Many were upset, but we didn't give up. Throughout January, we've been putting together a lineup and trying different players, which was mostly on Nix, who I fully trust. The roster comprises both experienced guys and new blood," said HellRaisers CEO Alex "Magician" Slabukhin.
HellRaisers returned to Dota 2 pro scene in September 2019 with the signing of Alik "V-Tune" Vorobey, Alexander "Nix" Levin, Dmitry "DM" Dorokhin, Ilya "ALOHADANCE" Korobkin and Yaroslav "Miposhka" Naidenov.
The new squad won bronze at WePlay! Reshuffle Madness 2019, finished fifth-eighth at the DreamLeague Season 12 Europe Open Qualifier, fourth at the MDL Chengdu Major CIS Closed Qualifier, and pocketed bronze at DOTA Summit 11, all in less than two months. The team also went on to qualify for the Parimatch League Season 1 playoffs by finishing fourth in the round-robin stage.
Not satisfied, HellRaisers' management made several roster changes towards the end of November. They released DM, V-Tune and ALOHADANCE, who was benched due to an alleged unwillingness to practice with the team, and signed up Elmo, bowbowbow and sayuw.
The new quintet finished second in Parimatch League Season 1 but failed to qualify for the Leipzig Major after finishing fifth-sixth at the DreamLeague Season 13 CIS Closed Qualifier. HellRaisers also lost their shot at the WePlay! Bukovel Minor after crashing out of the CIS qualifiers in lower bracket finals. That failure was followed by a short-lived appearance at Maincast Winter Brawl, where they lost to OG Seed in the quarter-finals.
After a streak of underwhelming results, HellRaisers opted for another overhaul of their Dota 2 roster and brought in xannii, Funn1k and Gilgir to join Nix and the team's captain, Miposhka.
HellRaisers Dota 2 roster:
– Alexander "Nix" Levin
– Arslan "xannii" Shadjanov
– Gleb "Funn1k" Lipatnikov
– Yaroslav "Miposhka" Naidenov
– Georgiy "Gilgir" Svistunov
– Aleksandr "Accell" Litvinenko (coach)