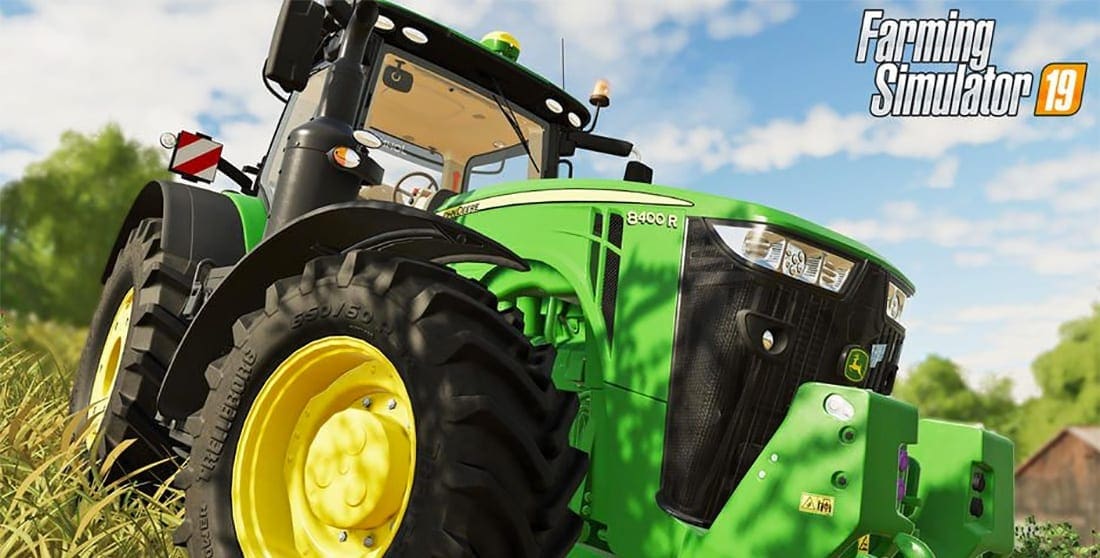 by in
IN today's news that you probably won't believe, but is still totally true, there's set to be a new professional eSport league for Farming Simulator gamers.
Swiss gaming developer, Giants Software, announced today that it is taking its most successful game and taking it pro, committing 250,000€ to the Farming Simulator League.
The league will feature teams of three competing in riveting action like… watering crops, harvesting, stacking hay bales and managing farms.
What other esports games are there to gamble on?
That's right. It's not a joke.
Imagine, working a full, long day in the farm, then coming home to do it all over again in a video game.
Introducing the Farming Simulator League, an eSports league with 250.000€ in prizes. Want to know more? Follow this link and keep an eye on this channel in the upcoming weeks when we share more details.https://t.co/XL0eWRkOhV

— Farming Simulator (@farmingsim) January 23, 2019
Weirdness aside, Farming Simulator has actually proven to be a popular title and is renowned for its incredible accuracy and challenging gameplay. The game has a cult-following because of its ability to recreate real-life farming challenges.
While the format of the Farming Simulator League is a mystery, we expect the tournament to be structured similar to the way it has been played at FarmCon, an annual tournament that brings lovers of the game together to compete for prizes as players race to pick up and stack bales of hay on to designated platforms.
The first season of the league will feature 10 tournaments, all hosted in Europe. A points system earned at these satellite competitions will help teams qualify for the Championship tournament at FarmCon 2020.
These were some of our favourite responses as the news hit Twitter today:
— SotirisAel (@SotirisAelara) January 23, 2019
Mind the language here, but this guy really captured the potential viewing excitement.
I'm watching it 100% that shit is gonna be hysterical. Like I want to see it get casted it's so slow paced "alright looks like he's gonna be starting the tractor now, he's driving over to the wheat field and harvesting that incredible grain. What do you make of that play pucket?"

— Austin Nieves (@Nieves_Austin) January 23, 2019