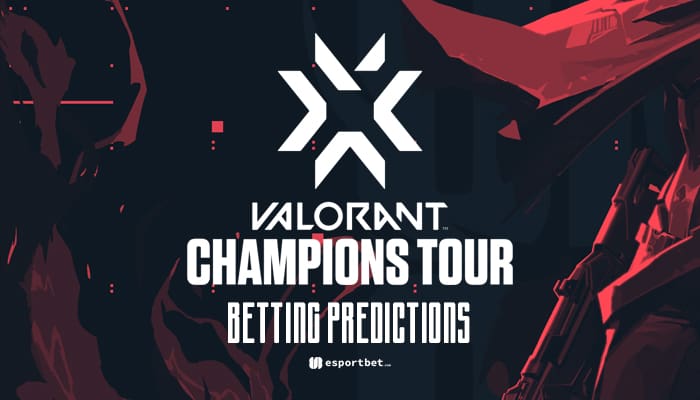 by in
ESB brings you free Valorant betting predictions for a pair of Valorant Champions Tour (VCT) 2023 Pacific League bouts on Saturday, May 13. Here are our picks for Team Secret vs DRX and Global Esports vs DetonatioN FocusMe.
---
TEAM SECRET vs DRX VCT BETTING & MATCH DETAIL

Best Odds:
Team Secret +600 at BetOnline | DRX -1000 at BetOnline
When:
May 13, 2023 |17:00 CEST
Watch Live:
Twitch (https://www.twitch.tv/VALORANT)
Team Secret looked decent early in the VCT 2023 Pacific League season, but not that much since the second week. After beating Talon Esports (2-1) and Paper Rex (2-1), Team Secret have managed just one win from their next five series (1-4) and enter Week 8 on a two-game losing streak.
In Week 6, Secret lost against ZETA DIVISION (1-2) and on Sunday got swept by T1 (4-13, 8-13). Things don't look good ahead of Team Secret's clash with the VCT 2023 Pacific League frontrunners, DRX.
DRX have yet to lose a game this season and have dropped just two maps over their last seven series (14-2). They didn't look too convincing in their win against Gen.G (2-1) in Week 5 and even lost a map against Rex Regum Qeon (2-1), but that doesn't make us doubt DRX's chances of sweeping Team Secret.
Team Secret can do well against other mid-table teams; however, expecting them to defeat or come close to beating the hottest team in the region is too optimistic.
---
GLOBAL ESPORTS vs DETONATION FOCUSME VCT BETTING & MATCH DETAIL

Best Odds:
Global Esports -454.55 at BetOnline | DFM +300 at BetOnline
When:
May 13, 2023 |20:00 CEST
Watch Live:
Twitch (https://www.twitch.tv/VALORANT)
Global Esports are 2-5 after seven weeks of action, which isn't great, but still significantly better than DetonatioN FocusMe, the only team in the league without a single victory. DFM looked slightly better in Week 6 when they won a map against T1 (1-2), but that was one of DFM's few solid games.
On the other side, Global Esports started the season with three straight losses, and even though they've since not found much consistency, Global Esports won against Talon (2-0) and Gen.G (2-0) last month, which counts for something. Last week, Global Esports returned to their old ways and lost against Rex Regun Qeon (0-2).
At better odds, siding with DetonatioN FocusMe to steal a map would make sense, but despite Global Esports' iffy performance last week, they are still the better team and should get it done in two maps. Global esports -1.5 maps is paying around $1.90 with esports betting sites.
---