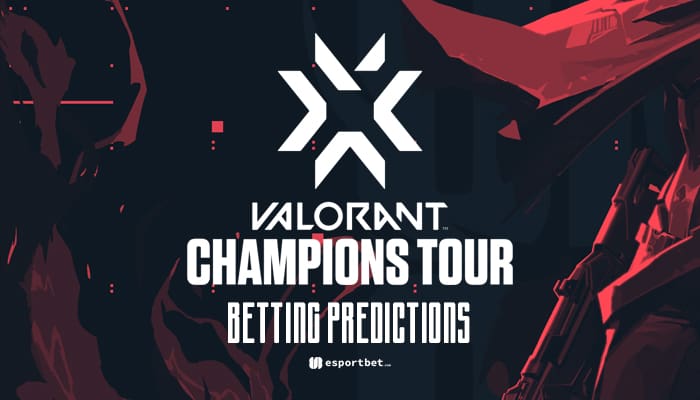 by in
NATUS VINCERE vs TEAM HERETICS VCT BETTING & MATCH DETAILS

Best Odds:
NAVI -833.33 at BetOnline | Heretics +450 at BetOnline
When:
April 12, 2023 | 20:00 CEST
Watch Live:
Twitch (https://www.twitch.tv/valorant_emea)
The third week of the Valorant Champions Tour (VCT) 2023 EMEA League kicks off with a clash between Natus Vincere and Team Heretics on Wednesday, April 12.
Natus Vincere enter the third week of VCT 2023 EMEA League with a 2-1 record, which includes wins against Giants (2-1) and BBL Esports (2-0) and a 0-2 defeat against KOI in the first match of the season. Heretics, meanwhile, are 1-2 with a victory against Karmine Corp (2-0) and two 0-2 losses against FUT Esports and Fnatic.
Based on the teams' showings, it's fair to say that Natus Vincere are stronger than Team Heretics, although that was already established before the season started. NAVI are one of the leading candidates to win the league, whereas Heretics are a mid-table team at best.
Even though Heretics had their moments last week, they managed to put together just nine rounds against Fnatic (3-13, 6-13) and 13 against FUT Esports (3-13, 9-13). However, Natus Vincere haven't shown anything spectacular either.
NAVI barely made it past the Giants (15-17, 15-13, 13-7) and gave up 18 rounds against BBL Esports (13-10, 13-8), who are the current weakest team in the league. So even though Natus Vincere look much stronger on paper, their past performances don't justify a wager at the offered Valorant betting odds.
There is about a 50/50 chance that Team Heretics will win a map, so we'll gladly take the underdogs with a map advantage. A moneyline bet at +450 can also be considered, albeit with a smaller stake.