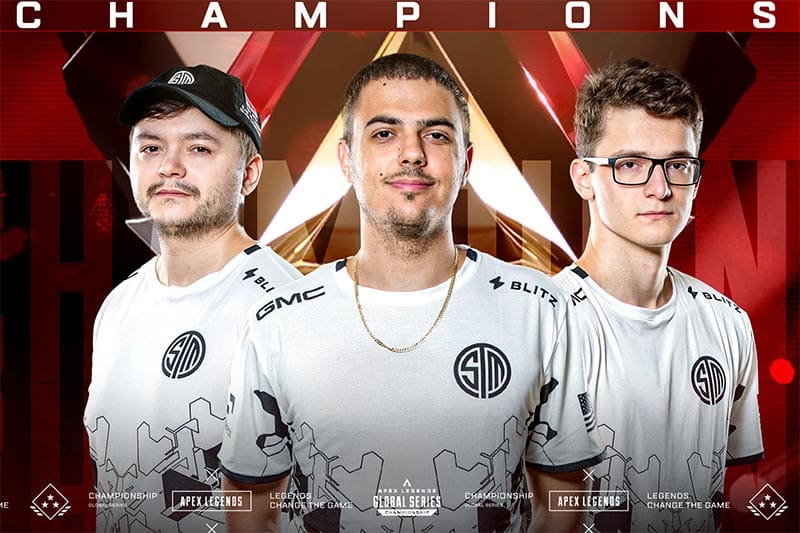 by in
A packed crowd at the Resorts World Arena, United Kingdom, witnessed a pulsating climax to the 2023 Apex Legends Global Series (ALGS) as Team SoloMid (TSM) secured their status as the world's best team on Sunday.
The ALGS Championship, which served as the grand finale for 2023's LAN events, not only had the largest in-person venue but also saw participation from 40 elite international Apex Legends teams.
These teams, having earned their positions either through circuit points or via the regional Last Chance Qualifiers, competed for the esteemed title of ALGS Champions and a chance to claim a portion of the staggering $2 million prize pool.
TSM's victory was indisputable as they registered three successive victories in Match Point Finals. This remarkable feat secured them a cool $600,000, the most significant chunk of the prize fund.
The prowess of North American squads was also a highlight of the ALGS, with five out of the nine teams vying for the title in the Match Point Finals representing the NA region. Among these were noteworthy teams like OpTic Gaming, The Dojo, LG Chivas, and FaZe.
TSM had finished the pool stage of the tournament placed in seventh position, with defending champion DarkZero looking on track to record another victory. However they finished 11th in the winners bracket in the next stage and were effectively out of the tournament.
OpTic gaming finished second in the Apex Legends Global Series, while BLVKHVND were a close third.
Below is a detailed list of the final standings and the prize distribution from the ALGS Championship 2023:
Apex Legends Global Series final standings
TSM – $600,000
OpTic Gaming – $320,000
BLCKHVND – $210,000
The Dojo – $170,000
LG Chivas – $130,000
FaZe – $100,000
DreamFire – $80,000
Pioneers – $60,000
Realize – $50,000
IronBloodGaming – $40,000