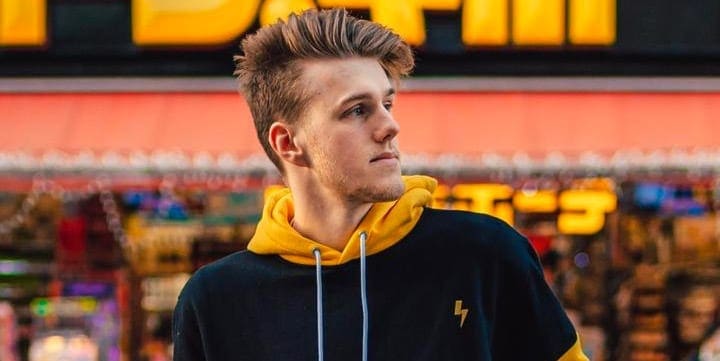 by in
Content creator Lachlan Ross "Lachlan" Power has officially launched Team PWR, who are set to make waves in the Oceanic Fortnite scene.
While rarely brought up in discussions about strong esports regions, Oceania has fostered household names such as two-time The International champion Anathan "ana" Pham, 2017 TI finalist Damien "kpii" Chok, Golden Guardians ADC Ian Victor "FBI" Huang and one of the top 10 CS:GO rosters in 100 Thieves.
Due to the lack of exposure and small player base, however, Oceania is often overlooked, which makes it one of the most underrated regions in competitive esports – a situation Lachlan hopes to change with Team PWR.
In the announcement video that surfaced on social media on Sunday, Lachlan unveiled the team's name, logo, players, the philosophy behind the organisation and his ambition to give players in his native region the international exposure they deserve.
Team PWR's roster will feature some of the best Fortnite players from the region, including Morgan "RepulseGod" Bamford, Austin "worthy" King, Sebastian "looter" and Arthur "radius" Gouzos. Also, Mitch "Chanzes" Power has signed on as a content creator.
RepulseGod, worthy and looter are among the highest-rated PC Fortnite players from Oceania. Looter is ranked sixth with 27,300 Fortnite Power Ranking (PR) points, RepulseGod sits at the third place with 29,850 points and worthy leads the standings with 37,250 points – almost 7,000 more than the second-placed player, Ryley "Jynx" Linde.
Worthy stands out as the biggest addition to Team PWR. The young Australian esports pro has numerous Cash Cup titles under his belt and is a four-time Fortnite Champion Series (FNCS) finalist.
RepulseGod has been a force in his region since early 2019. He finished fourth in both Week 7 and Week 9 of the Oceanic Fortnite World Cup qualifiers, has reached four FNCS finals and ran fourth in the DreamHack Anaheim 2020 grand finals.
"The big reason why I started this team was to try and bring some spotlight on OCE. I feel like our region gets slept on a lot because of our small player base," said Lachlan.
"We are going to focus on building out each player's individual brand, whether that be their YouTube channel, focusing on content creation."
Lachlan also talked about his ambitions to send his entire roster to North America, where they will have a better chance to qualify for the Fortnite World Cup. Since this year's tournament has been cancelled, Team PWR will have to wait until 2021 to launch their FWC campaign.