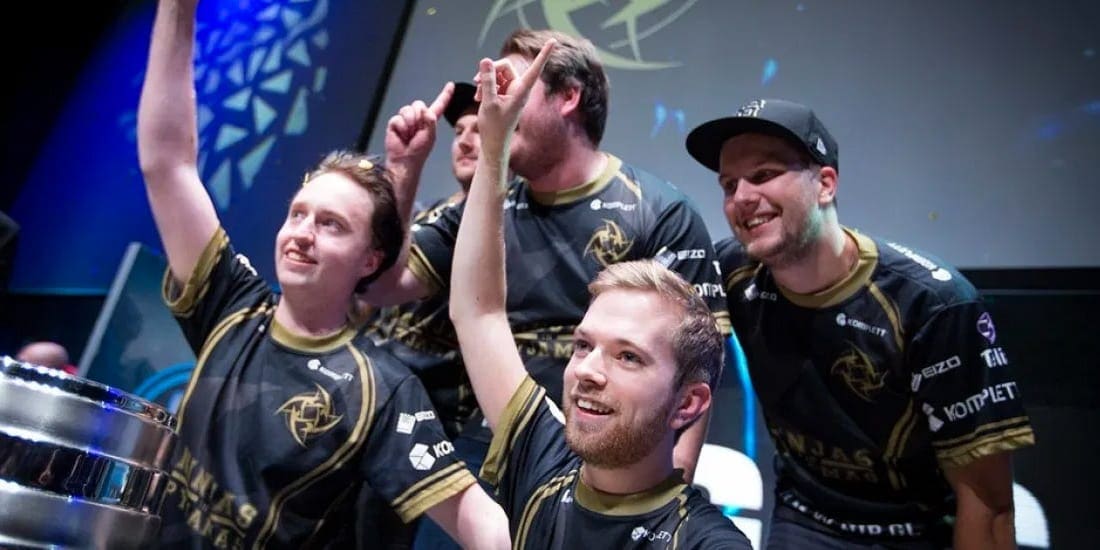 by in
Team Dignitas have officially returned to the male CS:GO esports scene with the signing of the original Ninjas in Pyjamas roster, which will be joined by young Norwegian AWPer Håkon "hallzerk" Fjærli as the fifth and final member of the team.
The announced was made on Tuesday with a short video that confirmed the legendary four-man core of Christopher "GeT_RiGhT" Alesund, Patrik "f0rest" Lindberg, Richard "Xizt" Landström and Adam "friberg" Friberg, who played together for five years at NiP.
GeT_RiGhT, f0rest, Xizt, friberg and Robin "Fifflaren" Johansson are known for their dominance in the early days of CS:GO. They earned a spot in the CS:GO hall of fame with their renowned 87-0 LAN map win streak in 2012-2013, which is to date one of the most impressive achievements in esports history. In August 2014, the quintet won ESL One Cologne 2014, which was NiP's first and, to date, only Major title.
Joining them will be a 19-year-old AWPer hallzerk, who has previously played for Nordavind and is now ready to set foot in the top tier of the CS:GO competitive scene. While an unproven talent at the highest level, the young Norwegian has made a name for himself by helping his side qualify for ESEA MDL Europe Season 33.
According to GeT_RiGhT, the decision to join Dignitas was an easy one to make.
"When this offer fell into my lap, I felt this was the best choice for my future of everything I had on the table. Mostly, because I didn't want to end my career already and that burning desire came into my core that I haven't felt for some time," he said.
"Joining an organisation like DIG is like a dream come true – mostly because of the people around it, the team itself and what the goals are for the future. I'm more excited to wake up every day knowing it'll be a battle, but a battle I will not give up that easily."
The return follow last year's announcement from Dignitas CEO Michael Prindiville, who confirmed his organisation was looking to re-enter the male CS:GO scene. DIG have only fielded a female team since mid-2018, when they dropped their American roster of Michael "Grim" Wince, Ronnie "ryx" Bylicki, Peter "ptr" Gurney, Gage "Infinite" Green and Mitch "mitch" Semago.
Dignitas' re-entry into the CS:GO scene is one of several big moves they have made in recent times. Last year, DIG acquired a League of Legends team and a spot in the LoL Championship Series when they bought out Clutch Gaming.
"The signing of these world class players and DIG's re-entry into CS:GO marks yet another tentpole moment in the explosive upward trajectory of this esports organization," said Prindiville.
"In the last seven months DIG has re-entered the top two esports in the world – League of Legends and CS:GO – in stunning fashion, assembling intoxicating teams that define the brand of DIG: championship pedigree, innovative, engaging and gritty. I'm thrilled to welcome GeT_RiGhT, Xizt, friberg, f0rest, Hallzerk and Fifflaren to DIG and look forward to engaging with the fans as we tell the best story in CS:GO."
Dignitas CS:GO roster for 2020
Patrik "f0rest" Lindberg
Richard "Xizt" Landström
Christopher "GeT_RiGhT" Alesund
Adam "friberg" Friberg
Håkon "hallzerk" Fjærli
Robin "Fifflaren" Johansson (coach)