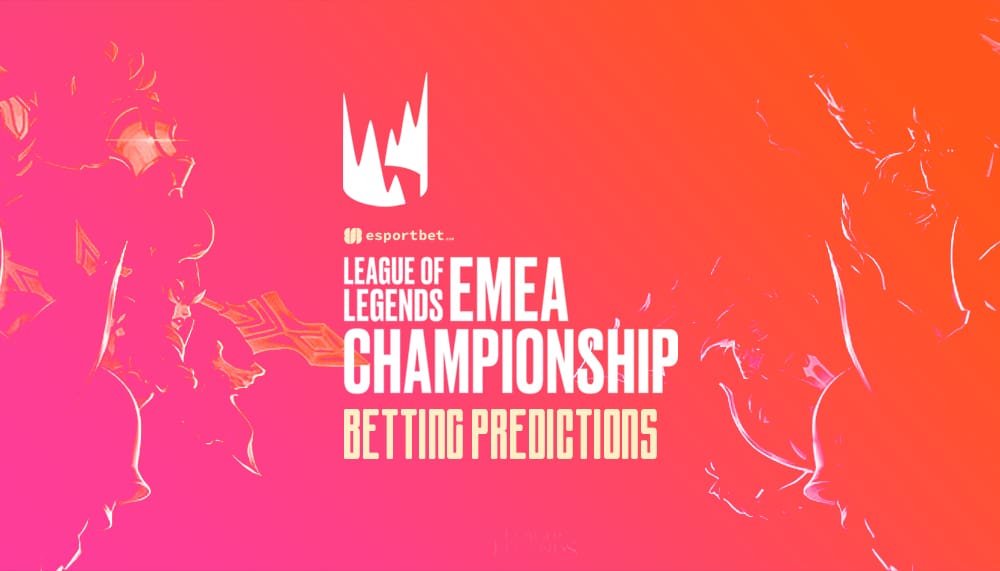 by in
TEAM BDS vs SK GAMING LoL BETTING & MATCH DETAILS

Best Odds:
BDS -138.89 at BetOnline | SK +100 at BetOnline
When:
August 26, 2023 | 18:00 CEST
Watch Live:
Lolesports, Twitch
Team BDS and SK Gaming will clash this Saturday in the first match of the League of Legends EMEA Championship (LEC) 2023 Season Finals lower bracket. It'll mark their first meeting since Week 2 of the LEC 2023 Summer regular season, when SK won, but the offered esports betting odds suggest BDS will get their revenge.
Team BDS have fallen hard since the LEC 2023 Spring, mainly due to the meta shift heading into the summer, but with the recent patch, it seems like the meta is slowly turning in their favour. Being able to play double ADC and scaling seems to fit Team BDS' style, and they looked good using this strategy.
On Sunday, BDS lost against G2 Esports, but they still put up a good fight and played better than the final score would suggest. The only reason BDS lost was G2 Esports' ability to punish Team BDS early, denying their composition the chance to come alive. SK Gaming likely won't be as efficient at it.
Opting for a Kalista ADC could help SK Gaming put more pressure on Team BDS early and deny them getting to the mid-late game even or ahead. But when we compare the two teams and their win conditions, it's all about what SK Gaming can do to stop Team BDS from playing their game.
Besides the general approach to the game, top lane will be a problem if Adam "Adam" Maanane gets ahead, and even if he doesn't, SK will have to pay attention to his roaming, which can put immense pressure on the map. There's also the bottom lane, where Team BDS have a slight edge.
This match will come down to SK Gaming and their ability to open up the game, but based on their recent performances, this sounds much easier said than done. Team BDS have a much clearer win condition and should win unless SK Gaming take over the early game, which they're not very good at.