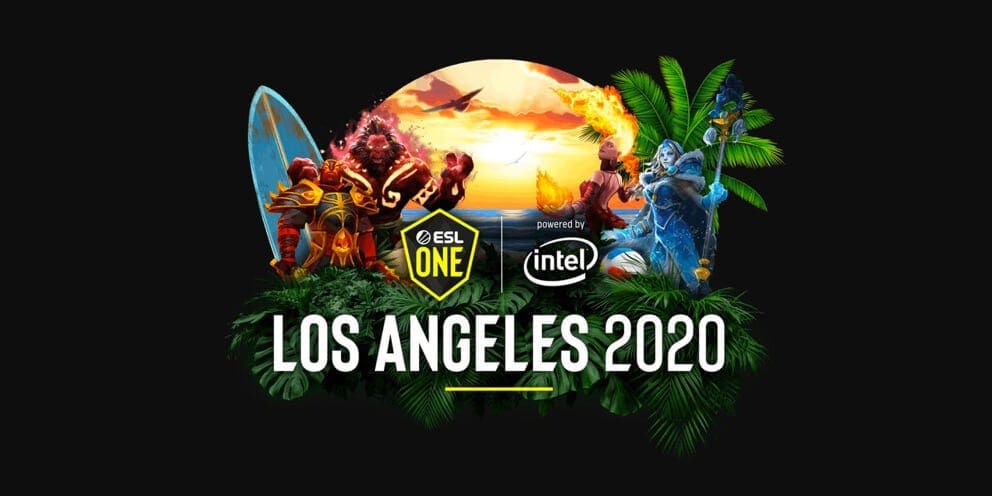 by in
TEAM ADROIT VS FNATIC DOTA 2 BETTING & MATCH DETAILS

Dota 2 Betting Odds:
Adroit +178 at BetOnline | Fnatic -243.9 at BetOnline
Dota 2 Betting Lines:
Adroit +1.5 at -172.41 | Fnatic -1.5 at +128
When:
March 31, 2020 at 19:00 PHT
Watch Live:
Twitch (https://www.twitch.tv/esl_dota2)
TEAM ADROIT VS FNATIC ESL ONE LOS ANGELES DOTA2 ONLINE MAJOR: SEA BETTING PREVIEW
Team Adroit and Fnatic will meet on the battlefield for the second time this year on Matchday 2 of the Southeast Asian division of the ESL One Los Angeles 2020 Dota2 Major.
Fnatic enter Tuesday's bout as the favourites, which is not all too shocking as Djardel "DJ" Mampusti and co. are widely regarded as one of the top Southeast Asian Dota2 esports teams besides TNC Predator.
Since finishing 13th-19th at The International 2019, Fnatic have had quite a colourful journey through their competitive endeavours. At the start of October they pocketed silver at Midas Mode 2 Asia and a top-two finish at MDL Chengdu Major SEA Closed qualifiers, which set them up for success at the first Dota2 Major of the season. However, things did not go as planned for Anucha "Jabz" Jirawong's men, who crashed out of the Chinese Major in round two after suffering a reverse-sweep against Invictus Gaming.
At the end of the year, Fnatic had another strong showing in the DreamLeague Season 13 SEA Closed Qualifier, where they humiliated TNC Predator to secure the top seed in their region for the Leipzig Major. Despite their regional dominance and strong displays in the Major's group stage, Fnatic once again suffered elimination in round two of the playoffs, this time courtesy of two close defeats to Team Secret and TNC Predator.
Fnatic continued their trend of regional dominance with a strong run through the ESL One Los Angeles 2020 Southeast Asia Closed Qualifier in February, to which they added an impressive run at DOTA Summit 12, where they won their first international event that included teams from outside their region since the XMG Captains Draft Invitational in April 2014. At DOTA Summit 12, Fnatic defeated the likes of Team Liquid, Cloud9, Evil Geniuses and OG Seed, which will serve as a huge morale boost for the team ahead of the first online Dota2 Major.
Although still miles from being regarded as one of the top Dota2 teams in the scene, Team Adroit have established themselves as a serious threat with a handful of strong showings against the top sides.
Adroit did not participate at The International 2019, but they saw some success in a few minor Dota2 tournaments towards the end of 2019, including gold medals at Battle of Dawn and ESL Clash of Nations Bangkok 2019. Adroit also secured a ticket for the MDL Chengdu Major with a third-place finish in SEA closed qualifiers, although they failed to claw their way out of the group stage in China.
In December 2019, Adroit finished ninth-10th at Leipzig Major SEA closed qualifiers and bounced back with a title-wining run at the Yabo Supreme Cup. But Marvin "Boombacs" Rushton and company failed to carry over the momentum into January, when they appeared at Elites Challenge S2 and finished seventh-eighth.
On a more positive note, Adroit saw some success at ESL One Los Angeles SEA closed qualifiers, where they secured the third seed, and later won the SEA division at WeSave! Charity play event after eliminating TNC Predator and Geek Fam.
TEAM ADROIT vs FNATIC ESL ONE LOS ANGELES DOTA2 ONLINE MAJOR: SEA BETTING PREDICTIONS
Both sides have had their ups and downs since the start of the 2019/20 Dota Pro Circuit season. Adroit's disappointing overall form is sprinkled with some upset wins against stronger teams, which inspires some optimism ahead of their clash with Fnatic.
Adroit's last roster change came back in June 2019, when they signed Boombacs. Fnatic's most recent two changes in their lineup came in September 2019, when they signed Nuengnara "23savage" Teeramahanon and Kam "Moon" Boon Seng. Since the last roster change these two sides have met twice, with Fnatic securing two perfect 2-0 wins.
While we would like to make a case for Adroit here, Fnatic are the stronger side and their dominant run through DOTA Summit 12 only further proves Jabz's squad is ready to cause some serious damage at the ESL One LA Major. While Adroit are not to be underestimated, Fnatic look to be in a great form and could well notch another 2-0 win.