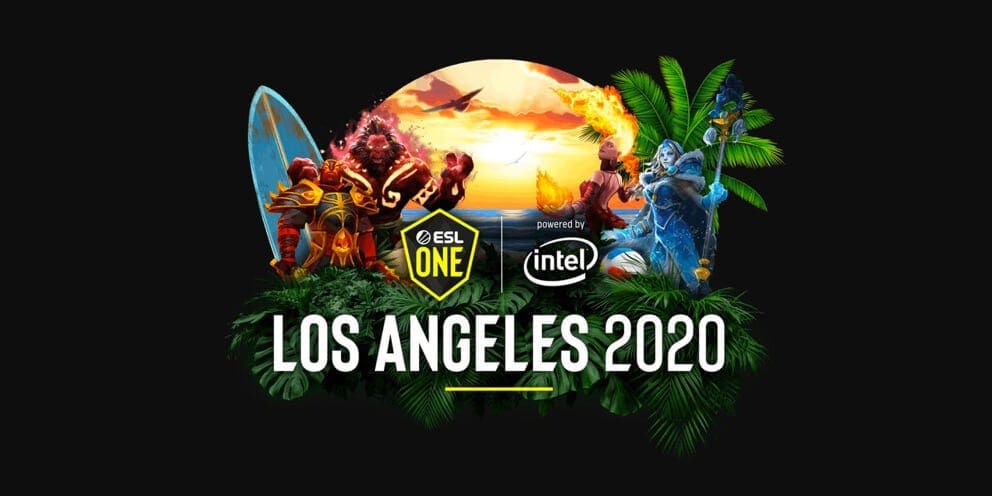 by in
BUSINESS ASSOCIATES VS QUINCY CREW DOTA 2 BETTING & MATCH DETAILS

Dota 2 Betting Odds:
BA +163 at BetOnline | Quincy -222.22 at BetOnline
Dota 2 Betting Lines:
BA +1.5 at -204.08 | Quincy -1.5 at +150
When:
March 31, 2020 at 09:00 PDT
Watch Live:
Twitch (https://www.twitch.tv/esl_dota2)
BUSINESS ASSOCIATES VS QUINCY CREW ESL ONE LOS ANGELES DOTA2 ONLINE MAJOR: NA BETTING PREVIEW
Business associates and Quincy Crew are set to duke it out on Matchday 2 in the North American section of the ESL One Los Angeles Online Major, in what will be their second-to-last match of the tournament before the playoffs.
Quincy Crew's squad have returned to fight under their old banner following their departure from Chaos Esports Club earlier this month, when the North American esports organisation decided to call it quits on their Dota2 project due to COVID-19 outbreak.
Representing Quincy Crew are now Yawar "YawaR" Hassan, Quinn "Quinn" Callahan, Arif "MSS" Anwar, Malthe "Biver" Winther and Avery "SVG" Silverman. The one new member of this Quincy squad compared to the previous incarnation is Biver, who takes over the role formerly occupied by Jonáš "SabeRLight-" Volek.
YawaR and co. had a few impressive showings as Chaos, including first place at DreamLeague Season 13 North America Closed Qualifiers and runner-up finishes at DOTA Summit 11 and ESL One LA Major NA qualifiers. Despite their strong performances in qualifiers, however, Chaos EC failed to deliver at Leipzig Major, where they finished 13th-16th after they lost to Aster in round one of the playoffs.
That did not stop Yawar's squad from putting up a very impressive show at LA Major qualifiers, where they forced Evil Geniuses into a three-map series and defeated business associates twice with a 4-1 aggregate score.
Joining the clash of the organisation-less teams are business associates, a quintet of players which formerly represented J.Storm before the North American outfit decided to release their members without warning earlier this year.
While playing under J.Storm, Clinton "Fear" Loomis and co. had a fairly successful run on the Dota Pro Circuit. They pocketed top-six finishes at DreamLeague Season 12 and the MDL Chengdu Major, but success has been hard to come by since then and it seems like the lack of proper training facilities and financial backing has taken a toll on the team.
Business associates finished third at ESL One Los Angeles NA Major Closed Qualifiers and later put up two underwhelming displays at StarLadder ImbaTV Dota 2 Minor Season 3 and WeSave! Charity Play – North America, where they finished seventh-eighth and third-fourth respectively.
Perhaps it would be fair to give business associates some slack for their WeSave! Charity Play placement, given that it was a charity event and that they took Evil Geniuses to three maps, but it is hard to overlook their defeats to forZe and BOOM Esports at the StarLadder tournament.
BUSINESS ASSOCIATES VS QUINCY CREW ESL ONE LOS ANGELES DOTA2 ONLINE MAJOR: NA BETTING PREDICTIONS
Quincy Crew are priced as heavy favourites to pocket a W here, which is fair when you consider they defeated business associates twice at the ESL One Los Angeles 2020 North America Closed Qualifier. That said, the outsiders should not be underestimated.
It's easy to forget how strong J.Storm used to be. While they were never one of the top teams in the Dota 2 esports scene, they had their fair share of impressive results.
Most J.Storm's success was due to Fear, who is one of the most storied Dota2 player-coaches and widely regarded as the best Dota2 player from North America. He might not be the player he once was, but his experience and leadership are invaluable assets.
Fear's presence might not be enough to inspire business associates to an upset win, but the underdogs have what it takes to force a three-map series.