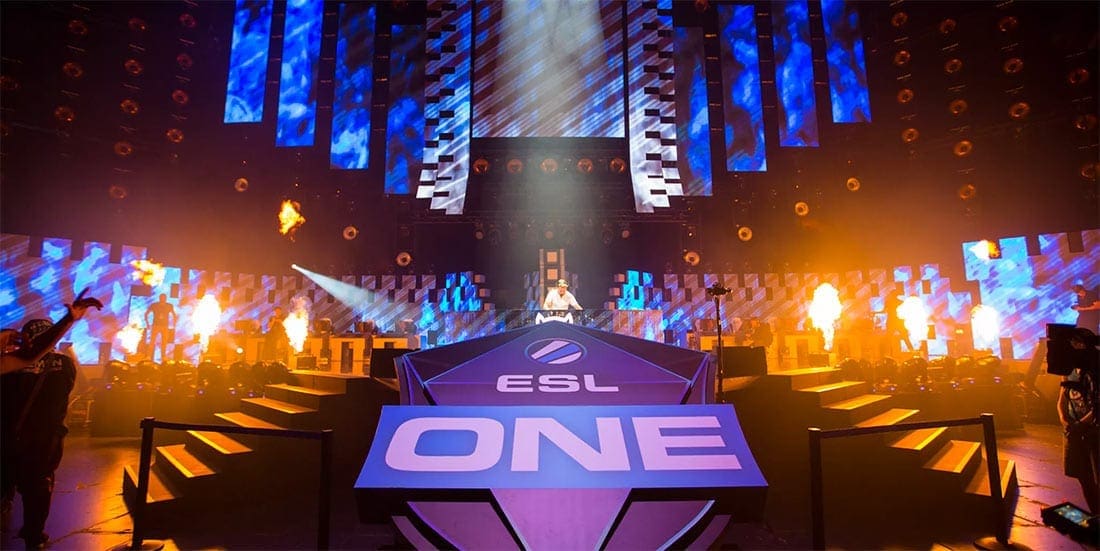 by in
GEEK FAM vs TEAM ADROIT DOTA 2 BETTING & MATCH DETAILS

Dota2 Betting Odds:
Geek Fam -227.27 at BetOnline | Adroit +162 at BetOnline
When:
May 29, 2020 at 19:00 SGT
Watch Live:
Twitch (https://www.twitch.tv/esl_dota2)
GEEK FAM vs TEAM ADROIT ESL ONE BIRMINGHAM 2020 – ONLINE: SOUTHEAST ASIA BETTING PREVIEW
The opening round of the ESL One Birmingham 2020 Southeast Asia playoffs will see Geek Fam lock horns with Team Adroit in a rematch of their meeting in the group stage last Sunday.
Having won that clash 2-0, Geek Fam will enter this match with high confidence. Although Adroit looked to be in a better spot for a short period of time on the first map, the final scores show the real picture. Geek Fam won the opening game with a 44-22 kill differential and 18.6k net worth advantage, to which they added 31-11 kill and 15.5k gold leads on the second map.
Besides their dominant win over Adroit, Geek Fam also took down the struggling TNC Predator (2-0) and Reality Rift (2-0) in the group stage. It wasn't all roses, however, as they lost to BOOM Esports (1-2) and Fnatic (0-2) to take a 3-2 record into the playoffs.
Geek Fam entered ESL One Birmingham straight after winning Cyber.bet Cup: Spring Series – SEA, where they secured a perfect 6-0 record and lost only one map out of 14 played. While a remarkable achievement on paper, Carlo "KuKu" Palad and co. did not face any notable opponents besides Cignal Ultra, who were the only team to force GF into a three-map series.
SEE ALSO: HOW TO BET ON DOTA2 ESPORTS ONLINE
Team Adroit were very disappointing towards the end of the group stage at ESL One Birmingham. They started the tournament with wins over Fnatic (2-1), TNC (2-0) and Reality Rift (2-0), but Marvin "Boombacs" Rushton and co. fell flat against Geek Fam (0-2) and BOOM Esports (1-2) on the final two days. Their recent two results fail to inspire much confidence, but we don't find it fair to criticise Adroit on two results alone.
Although this team has the tendency to occasionally drop the ball (which is somewhat justifiable in online fixtures), Adroit have shown before they are not a bad team. That is especially the case against Geek Fam, who they have already defeated three times this year.
Furthermore, Adroit defeated Fnatic a week ago and stole a map off the SEA titans in BTS Pro Series: Southeast Asia a month ago, so it's fair to say Boombacs and his team can be potent if given a chance.
GEEK FAM vs TEAM ADROIT ESL ONE BIRMINGHAM 2020 – ONLINE: SOUTHEAST ASIA BETTING PREDICTIONS
Geek Fam enter this match as massive favourites on the back of their win in this matchup a few days ago. That overrates them a bit, and it's hard to understand how are Team Adroit priced as high as +162 to win.
While Geek Fam stomped Adroit on Sunday, we must also consider that these teams have met five times since the start of the year. Three of those contests ended in favour of Adroit, who hold a 8-6 aggregate map score against GF in 2020.
Because Adroit have lost some of the momentum they had at the start of the tournament, it's hard to back them in outright. But online fixtures are often unpredictable and Adroit match up nicely with Geek Fam, so we are confident the Filipinos can win at least one map and force the series to three.