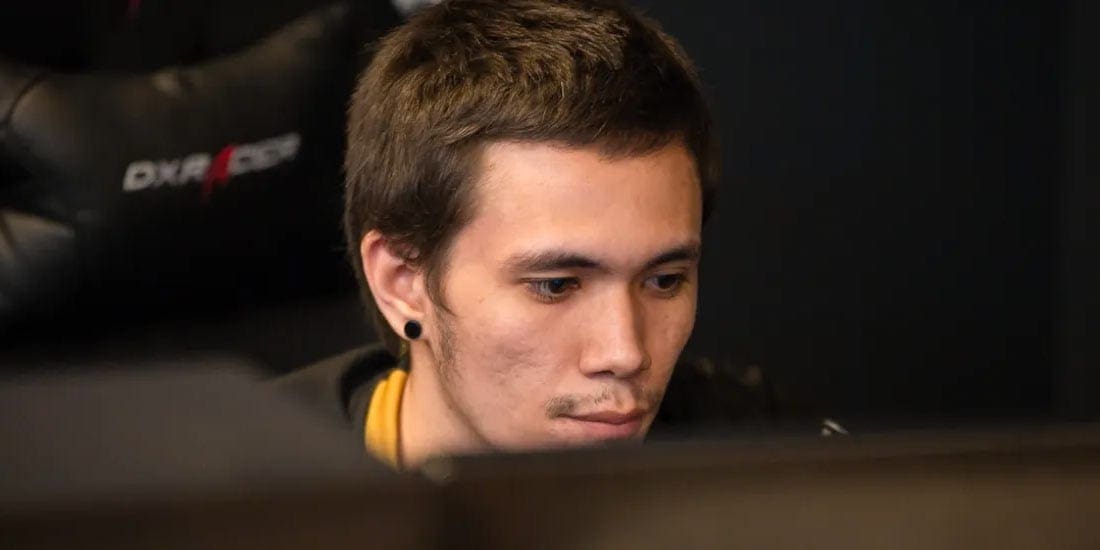 by in
Team Adroit's captain, Marvin "Boombacs" Rushton, won't be able to help his teammates at the ESL One Los Angeles Dota2 Major, as he was unable to obtain a visa in time to travel to the United States for the tournament.
"Despite numerous attempts and all options exhausted to obtain a US Visa, our captain Boomy wasn't able to secure one in time for the Los Angeles Major," the team confirmed on Monday.
Adroit will now look for stand-in player for the tournament. Rumour has it they are eyeing a North American player to avoid any further visa problems, but nothing is confirmed yet.
Team Adroit went through a turbulent start to the 2019/20 Dota Pro Circuit (DPC) season, finishing dead last at both the MDL Chengdu Major and DreamLeague Season 13 Leipzig Major SEA Closed Qualifiers. A streak of poor results inspired Adroit to step up at Yabo Supreme Cup, where Boombacs and co. hoisted their first LAN title since winning the ESL Clash of Nations back in October 2019.
Although the Filipino squad dipped in form at the Elite Challenge in January, they rose up and pocketed their ticket for the ESL One Los Angeles Major with a strong performance at the Southeast Asia Closed Qualifiers. There, they defeated some of the biggest names in the SEA Dota2 esports scene, including the current DPC frontrunners TNC Predator and Reality Rift.
While a huge achievement for the young squad, there are some serious concerns about their prospects in Los Angeles. Team Adroit were priced as one of the underdogs to begin with, and their chances of making a deep run look slimmer still now that their captain is out of action.
The ESL One Los Angeles Major begins on Sunday, March 15, with 16 teams in attendance and US $1,000,000 on the line. The tournament will feature some of the biggest names in the Dota 2 esports scene, including Natus Vincere, Evil Genuises, Virtus.pro, Team Secret, and the reigning back-to-back International champions, OG.
OG will field a new-look team with Sumail "SumaiL" Hassan, Yeik "MidOne" Nai Zheng and Martin "Saksa" Sazdov as replacements for Anathan "ana" Pham, Sébastien "Ceb" Debs and Jesse "JerAx" Vainikka, who all left in January. The top two sides in the DPC standings, TNC Predator and ViCi Gaming, have decided to take a short break from the circuit and won't be attending the LA Major.