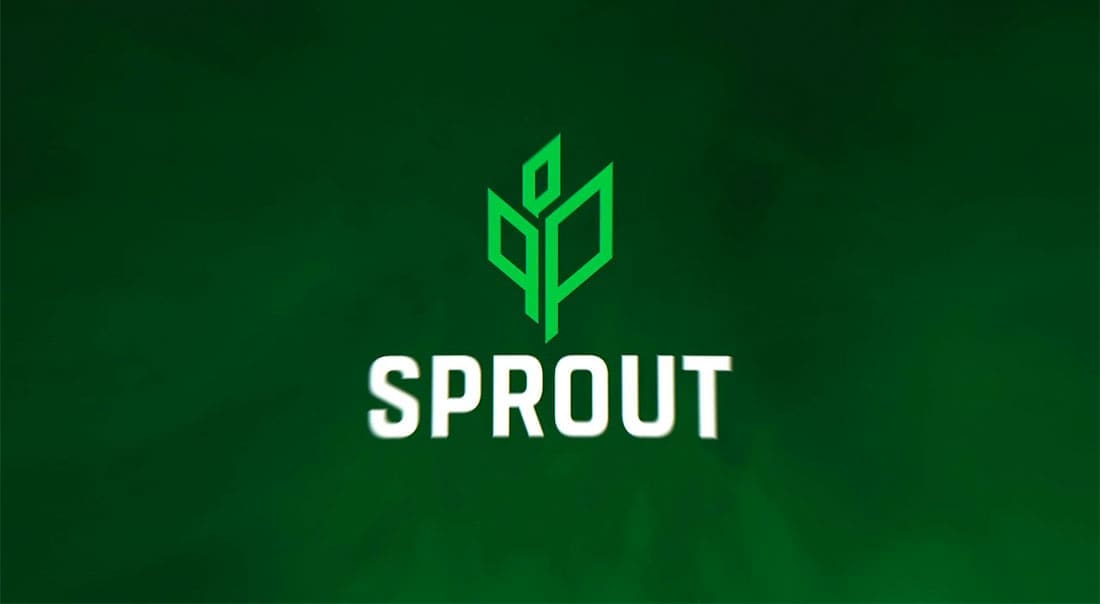 by in
Danish esports franchise, Sprout, has announced the signing of Adrian "XELLOW" Guță to its Counter-Strike: Global Offensive roster as its new AWPer heading into the 2023 season.
The announcement of XELLOW's signing was made on the franchise's official Twitter page on January 9. The team welcomed him to the fold and emphasized its trust in his abilities.
"Please welcome @XELLOWcs to our ranks.
He has waited a long time to prove what he is made of and finally will be able to do so under the banner of Sprout," the announcement read.
"We have no doubt that he will succeed with his skill set and cannot wait to see our team flourish in the future."
The 22-year-old Romanian has been added to the active roster to replace Fritz "slaxz-" Dietrich, who left Sprout in late 2022 after being part of the team for two years.
XELLOW comes to Sprout from Nexus, where he played for almost six years across two stints from 2016-2022. Throughout this time, he consistently performed at a high level and recently earned a team-leading 1.20 rating in his latest five-month spell with the roster.
His skills in the game caught the attention of ECSTATIC, which signed him in April 2022. Despite only spending three months with the Danish franchise, XELLOW once again impressed with a 1.09 rating, second only to Dion "FASHR" Derksen (1.22) who was later signed by Fnatic.
Reacting to the news of his recruitment to the Danish franchise, XELLOW thanked the team for the privilege to represent its banner. While he promised to repay the trust, he stated that it is also an opportunity for him to display to the world his skillset.
"I am incredibly thankful for the opportunity that Sprout has given me. It's a great chance for me to show what I can do at a different level," XELLOW said.
"For the last five years, I've been preparing to make this step and I want to repay the trust that the organization has placed in me. Also, it's amazing to play with Lau again, I really enjoyed our time together at Nexus and I think we had great synergy."
XELLOW's signing to Sprout sees the Romanian reunite with Laurențiu "lauNX" Țârlea, with whom he previously played under the Nexus banner for a year. The two had a successful run together, picking up victories at local Romanian LANs and online cups.
Sprout has high hopes for XELLOW and his impact on the team. In 2022, the team reached a peak of No. 18 in the world ranking, and they hope that XELLOW will be the catalyst to help them reach even greater heights. The team has a busy schedule ahead of them, with upcoming appearances in the ESL Pro League Season 17 Conference Europe, the ESL Challenger League Season 44, and the IEM Katowice Play-In all on the horizon.
The head coach of the team, Danny "BERRY" Kruger, has expressed his excitement about the new addition. He described him as a strong player while assertively reassuring fans that he is what the team needs at the moment.
"I am really excited that XELLOW will be joining us for 2023. XELLOW is a very strong player in every aspect of the game, and we can make very versatile use of his abilities," BERRY said.
"I do believe he will fill in gaps we had last year and play a major role to our roster reaching the next level."
The new Romanian-Danish mix roster for Sprout now consists of Victor "Staehr" Staehr, Laurențiu "lauNX" Țârlea, in-game leader Ismail "refrezh" Ali, Rasmus "Zyphon" Nordfoss, and XELLOW.