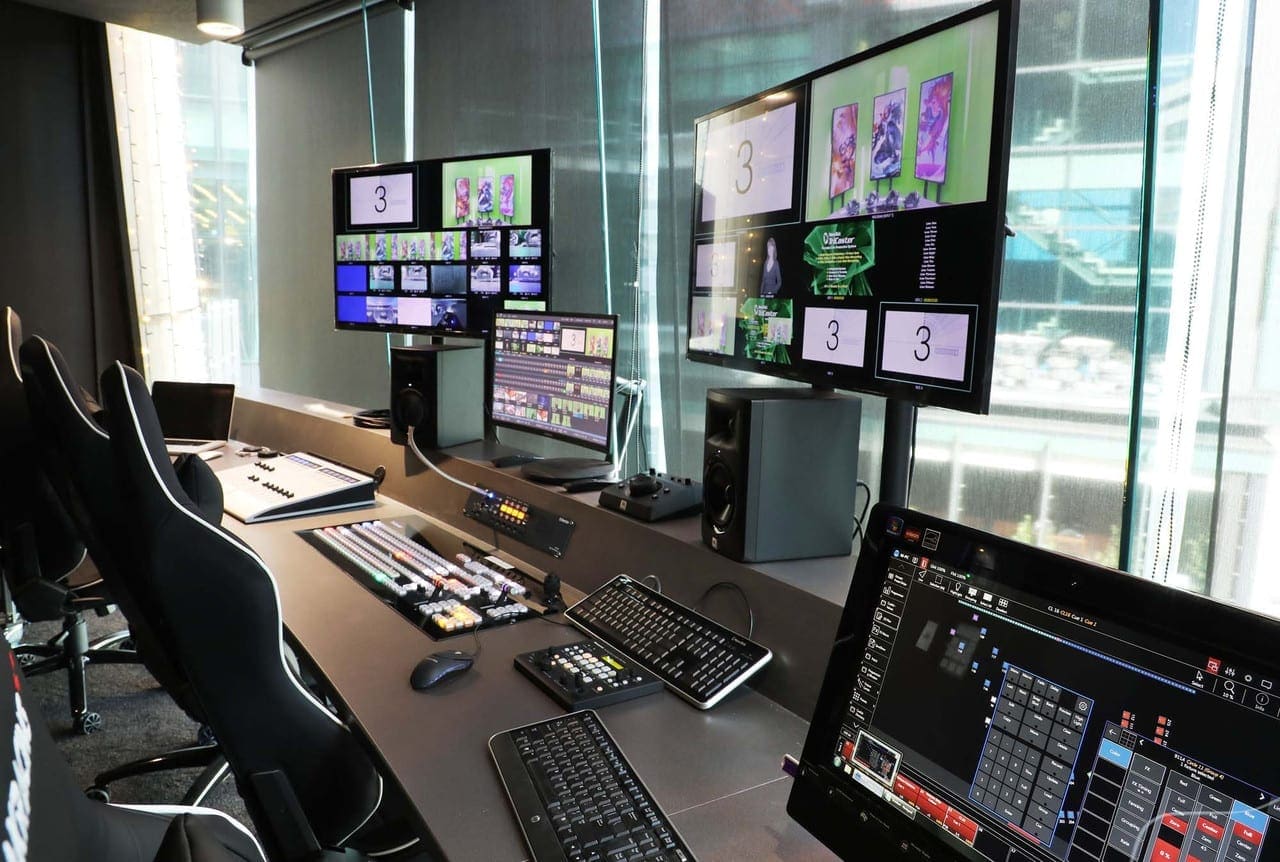 by in
A new direct-to-television esports studio will open this week at New Zealand's iconic Sky Tower, marking the first production suite in the region entirely dedicated to competitive gaming coverage.
The studio will film and broadcast professional gaming competitions held at major esports arenas across Australia and New Zealand as part of a deal struck between SkyCity Entertainment Group and esports production company Lets Play Live Media (LPL), first announced late last year.
The LPL Studio is also New Zealand's first purpose-built esports broadcasting suite, and is currently housed in Level 2 of the Sky Tower, formerly known as the XO Bar.
Situated near the SkyCity Theatre, the LPL Studio will be able to host tournaments there, with seating capacity for around 700 live audience members and 3,000 fans on-site.
All of LPL's live coverage will be provided in high-quality 4K and HD resolution and shared with linear TV or online broadcast partners worldwide, allowing local AU and NZ events to shine on the world stage outside of Twitch and YouTube replays.
The equipment and set-up is impressive, to say the least. The LPL venue mirrors traditional sporting studios and is fully outfitted with dedicated PC and console booths, a control room and several commentary and analysis desks.
A giant external LED screen sits at the base of the Sky Tower, so esports fans can enjoy the action as they pass by.
LPL Director Duane Mutu said the creation of LPL Studios will help advance the broadcasting and production of esports competitions in the region.
"It will also provide New Zealand with the infrastructure to develop the eSports industry locally and create a platform for emerging professional talent to turn their hobby into a career competing internationally," Mutu told the NZ Herald.
The announcement comes as LPL opens registration for their new $10,000 ANZ CS:GO Tournament, organized and broadcast entirely by the group.
The Counter-Strike: Global Offensive Alpha Invitational tournament seeks three of Australia and New Zealand's best CS:GO esports teams and will run for 7 weeks, as the six groups battle it out in round-robin matches and a final series to take home a slice of the prize pool. All of the action will be broadcast live for AU and NZ fans to enjoy.
Qualifiers for the event will be held this weekend, February 10 – interested teams can register at Smash.gg.
In the meantime, LPL has shared a behind-the-scenes video of the new state-of-the-art facility on YouTube – check it out for yourselves in the embedded video below.