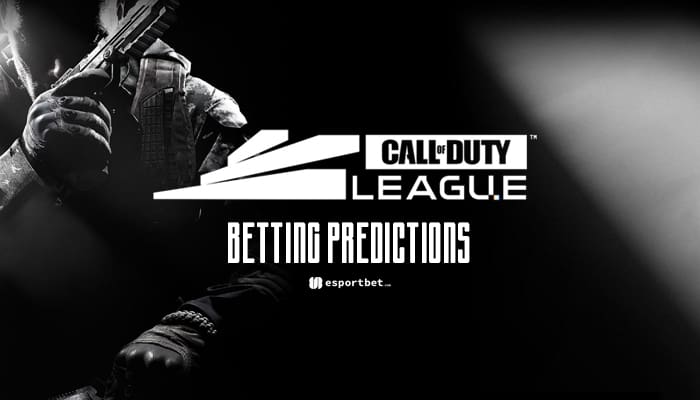 by in
ESB returns with Call of Duty League (CDL) Major 5 Qualifiers coverage for the second round of Week 2 fixtures on Saturday, May 13. Check out our picks for London Royal Ravens vs Atlanta FaZe, Los Angeles Thieves vs Florida Mutineers, and Seattle Surge vs OpTic Texas, with CoD betting odds courtesy of GG.Bet.
---
LONDON ROYAL RAVENS vs ATLANTA FAZE CDL BETTING & MATCH DETAIL

Best Odds:
Royal Ravens +750 at BetOnline | FaZe -2000 at BetOnline
When:
May 13, 2023 |15:00 EDT
Watch Live:
Twitch, YouTube
Atlanta FaZe will play back-to-back games, as they first have to meet with Las Vegas Legion on Friday and play London Royal Ravens 21 hours later. But this won't matter as it's unlikely that they'll be fatigued. Even if FaZe aren't at 100%, they shouldn't struggle against the Royal Ravens.
FaZe have not looked too good of late (for their standards), but they're still vastly superior to the London Royal Ravens. Unlike Atlanta FaZe, who are legitimate contenders to win the league, London Royal Ravens are one of the leading candidates to win the wooden spoon.
There's not much to analyse here, nor can we find a good reason to believe London Royal Ravens can do much. This should be a quick 3-0 victory for Atlanta FaZe. The FaZe -2.5 maps is paying $1.85 with sports betting sites.
---
LOS ANGELES THIEVES vs FLORIDA MUTINEERS CDL BETTING & MATCH DETAIL

Best Odds:
Thieves -625 at BetOnline | Mutineers +350 at BetOnline
When:
May 13, 2023 |16:30 EDT
Watch Live:
Twitch, YouTube
Florida Mutineers won their CDL Major 5 Qualifiers Week 1 match against Los Angeles Guerrillas (3-2), but that doesn't mean much considering it was Mutineers' only second victory over a nine-game stretch. The only other team Florida Mutineers won against were Las Vegas Legion in the CDL Major 4 lower bracket.
Los Angeles Thieves won their first CDL Major trophy last month when they defeated OpTic Texas (4-2) in CDL Major 4 finals. However, despite entering CDL Major 5 Qualifiers with a run of eight wins and just one loss (8-1), they stumbled in the first week and lost to Toronto Ultra (1-3) and New York Sublibers (2-3).
Those results are slightly concerning, but Toronto Ultra and New York Subliners are two powerful teams, whereas the Mutineers aren't. There's a world where the Mutineers sneak in a map, but we're ready to take a chance with the Thieves to sweep.
Los Angeles Thieves -2.5 maps
---
SEATTLE SURGE vs OPTIC TEXAS CDL BETTING & MATCH DETAIL

Best Odds:
Surge +250 at BetOnline | Optic -357.14 at BetOnline
When:
May 13, 2023 |18:00 EDT
Watch Live:
Twitch, YouTube
The second day of CDL Major 5 Qualifiers Week 2 will end with another lopsided match, as Seattle Surge take on OpTic Texas, who are fresh off another CDL Major finals appearance.
Seattle Surge have had some good moments this season, but their showing at CDL Major 4 was very concerning. They lost against FaZe (1-3), won against the Guerrillas (2-3), but then got eliminated by Minnesota RØKKR (2-3). And with results like that, it's hard to believe they can compete with OpTic.
If Amer "Pred" Zulbeari performs well, the Surge can steal a map from OpTic – likely the first Hardpoint – but anything beyond that seems unlikely.
---