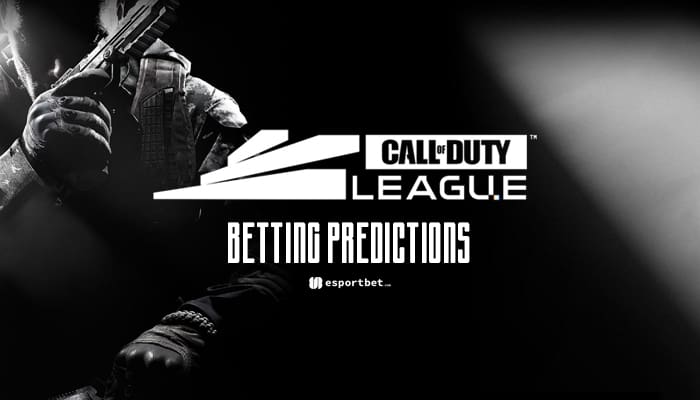 by in
Call of Duty League (CDL) enters Week 2 of CDL Major 5 Qualifiers on Friday, May 12, and here you can find the best bets for the day. Check out our picks for Los Angeles Guerrillas vs London Royal Ravens and Florida Mutineers vs Boston Breach, with CoD betting odds courtesy of BetOnline.
---
LOS ANGELES GUERRILLAS vs LONDON ROYAL RAVENS CDL BETTING & MATCH DETAIL

Best Odds:
LAG +100 at BetOnline | RR -138.89 at BetOnline
When:
May 12, 2023 | 15:00 EDT
Watch Live:
Twitch, Youtube
London Royal Ravens enter Week 2 of CDL Major 5 Qualifiers with a 1-7 record, which includes a 0-3 defeat against Minnesota RØKKR last week. The Royal Ravens are not doing too well, but their lack of success stretches way back, so it's not like seeing them struggle is a new thing.
The Royal Ravens are arguably one of the weakest teams in the league, so it's fair to doubt them everytime they play. However, it is fair to expect the Royal Ravens to do well in this match.
Los Angeles Guerrillas are priced as the favourites to win on Friday, but that doesn't make much sense. They lost both of their series last week, against Atlanta FaZe (0-3) and Florida Mutineers (2-3), which extends their losing streak to 10 straight games.
They've picked up a few maps over that stretch, but not once did LAG produce a good showing, so as much as we can doubt the London Royal Ravens, there are even fewer reasons to back Los Angeles Guerrillas.
London Royal Ravens To Win
---
FLORIDA MUTINEERS vs BOSTON BREACH CDL BETTING & MATCH DETAIL

Best Odds:
FM +10225 | BB -303.03 at BetOnline
When:
May 12, 2023 | 16:30 EDT
Watch Live:
Twitch, Youtube
Florida Mutineers are priced at +225 for their meeting with Boston Breach, and that looks fair. Besides Los Angeles Guerrillas and London Royal Ravens, they're one of the weakest squads in the CDL, and their past results would confirm it.
The Mutineers are 2-7 from their last ten outings, with their only two wins coming against Las Vegas Legion (3-2) and Los Angeles Guerrillas (3-2). They took two maps from FaZe at the start of CDL Major 4 Qualifiers, but that was when FaZe were struggling, so even that doesn't count for much.
Boston Breach looked good at CDL Major 3, where they placed fourth, but have since not accomplished much, with an eighth-place finish at CDL Major 4 Qualifiers and a round-one exit from the Major. Still, Boston Breach looked excellent in their 3-1 win against Minnesota RØKKR and are a solid team – the only thing missing is their decision-making.
Boston Breach are known to be somewhat inconsistent, so we'll give the Mutineers the benefit of the doubt and say they can steal one map. Anything beyond that is unlikely.
---