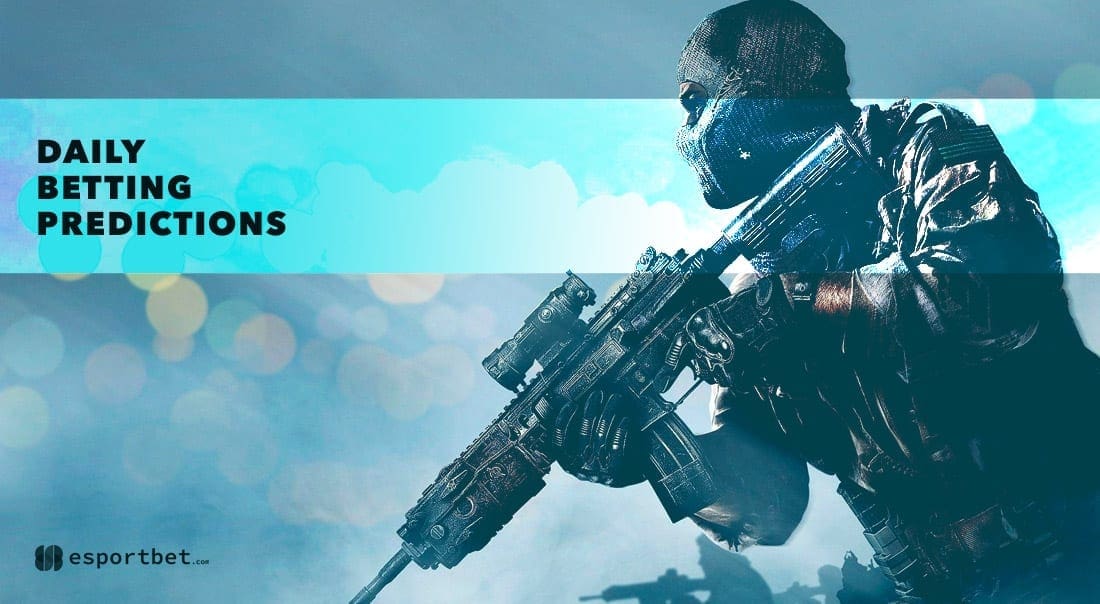 by in
The Call of Duty League (CDL) Major 3 Qualifier continues on Saturday, February 25. Here you can find ESB's best bets for New York Subliners vs Toronto Ultra, Seattle Surge vs Los Angeles Thieves, and Boston Breach vs Florida Mutineers, with betting odds courtesy of BetOnline.
---
NEW YORK SUBLINERS vs TORONTO ULTRA CDL BETTING & MATCH DETAILS

Best Odds:
Subliners -151.52 at BetOnline | Ultra +110 at BetOnline
When:
February 25, 2023 | 14:00 CST
Watch Live:
Twitch, YouTube

New York Subliners have solved a lot of their Search & Destroy issues and looked good on respawn maps, earning them a perfect 2-0 record in the opening week. The Subliners needed five maps to make it past Minnesota RØKKR (3-2) on Friday but added a convincing 3-0 sweep of Florida Mutineers a day later.
Toronto Ultra went 1-1 in the first week of the CDL Major 3 Qualifier, with a 1-3 defeat against Boston Breach and a 3-1 victory over Las Vegas Legion – which isn't terrible, but not too convincing either. Ultra are still a solid team, capable of making a splash this season, but they've not shown much lately and will likely struggle against the in-form Subliners.
New York Subliners are rightly priced as the favourites for this affair, and we have no reason to believe they won't win. This fixture can end in a 3-1 victory, and it's not too crazy to believe that New York can get it done in three maps.
New York Sublibners -1.5 maps
---
SEATTLE SURGE vs LOS ANGELES THIEVES CDL BETTING & MATCH DETAILS

Best Odds:
Surge +100 at BetOnline | Thieves -138.89 at BetOnline
When:
February 25, 2023 | 15:30 CST
Watch Live:
Twitch, YouTube

Los Angeles Thieves are expected to defeat Seattle Surge on Saturday, but this game has upset potential. We are leaning towards Seattle, mainly because of their strong Search & Destroy performance against Minnesota RØKKR on Hotel last round, which is a strong map for LA Thieves.
Besides that, the Surge are very good on respawn maps when they play online, whereas the Thieves tend to be less consistent in online play. This is nothing new; rather, it is the main reason why LA Thieves haven't been very good this season.
Seattle Surge at even money or better is an excellent bet, but we're after a bigger payout, so we're taking the outsiders to get it done with at least two maps to spare.
---
BOSTON BREACH vs FLORIDA MUTINEERS CDL BETTING & MATCH DETAILS

Best Odds:
Breach -277.78 at BetOnline | Mutineers +200 at BetOnline
When:
February 25, 2023 | 17:00 CST
Watch Live:
Twitch, YouTube

Florida Mutineers are big underdogs with most CDL betting sites, and that seems fair. The Mutineers went 0-2 last week with two 0-3 defeats against Atlanta FaZe and New York Subliners, bringing their season record down to 6-11 with a 37% map win rate (25-43).
Even in scrims, Florida Mutineers have been struggling, and it's becoming evident that this team composition won't work out for them. Changes are needed, and until we see the Mutineers making some moves, we'll continue to doubt them.
Boston Breach aren't very consistent, so it's entirely likely that they drop a map. Still, they're significantly better than the Mutineers, so we have no issues siding with the Breach to hand Florida another 0-3 loss.