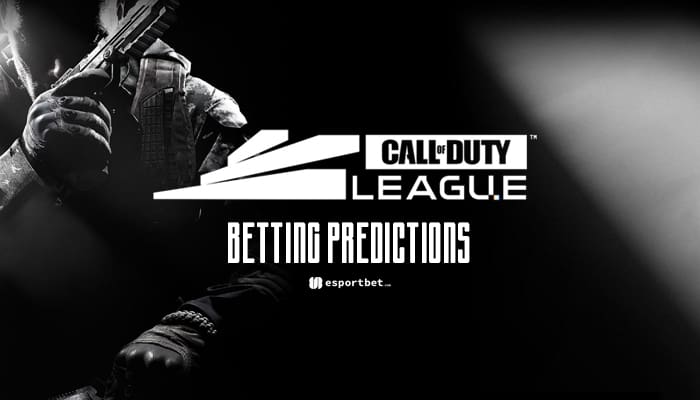 by in
The second week of the Call of Duty League (CDL) Major 3 Qualifier kicks off on Friday, February 24. Below are eSportBet.com's free CDL betting picks for Toronto Ultra vs OpTic Texas and Los Angeles Guerrillas vs Boston Breach, with odds from BetOnline.
---
TORONTO ULTRA vs OPTIC TEXAS VCT BETTING & MATCH DETAILS

Best Odds:
Ultra -138.89 at BetOnline | OpTic +100 at BetOnline
When:
February 24, 2023 | 15:30 CST
Watch Live:
Twitch, YouTube

Toronto Ultra went 1-1 in the opening week of CDL Major 3 Qualifiers, with a 1-3 defeat against Boston Breach and a comfortable 3-1 win against Las Vegas Legion. OpTic Texas played just one series last week, edging past Los Angeles Guerrillas in a close 3-2 victory.
Neither of the two teams showed anything remarkable last week, so it makes sense for CDL betting sites to price them close. Even though OpTic Texas have shown a bit more lately, we don't expect this to be a one-sided affair.
As a clash between two evenly matched teams, there's a very good chance this ends in another five-map series. At +162, we don't have to think twice before taking the bet.
---
LOS ANGELES GUERRILLAS vs BOSTON BREACH VCT BETTING & MATCH DETAILS

Best Odds:
Guerrillas +162 at BetOnline | Breach -227.27 at BetOnline
When:
February 24, 2023 | 17:00 CST
Watch Live:
Twitch, YouTube

Los Angeles Guerrillas played well against OpTic Texas (2-3) on Sunday, but they're still one of the weaker teams in the league. On a more positive note, they'll face a Boston Breach side that is not known for consistency.
The Breach lost against Los Angeles Guerrillas during the second week of the CDL Major 1 Qualifier (3-1) but got their revenge (3-0) in the second round of the CDL Major 2 lower bracket. It's been just over two weeks since, so the offered CoD betting odds on Boston seem justifiable.
Still, LA Guerrillas didn't perform as well as they could at the start of the month, not to mention that the Breach lost two maps against London Royal Ravens (3-2) on Saturday. This is a winnable match for the Guerrillas, but we'll play it safe and take the underdogs with a map advantage.
Los Angeles Guerrillas +1.5 maps