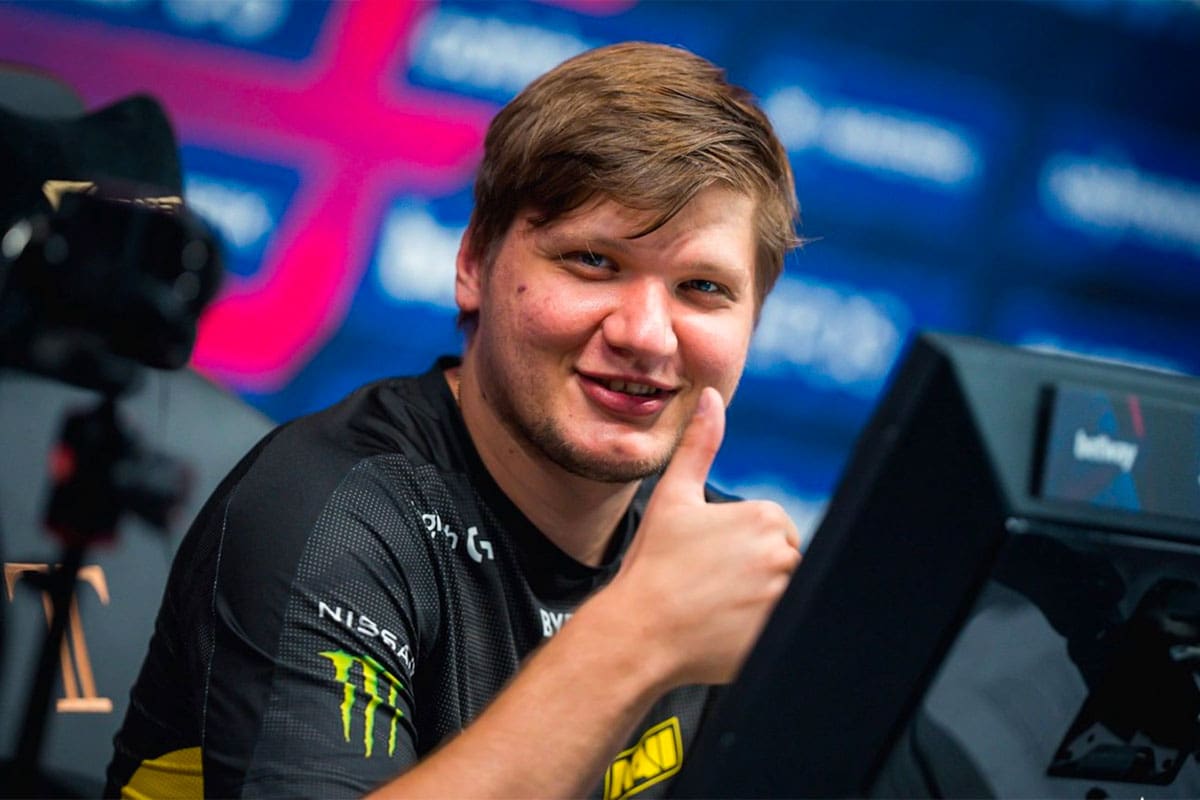 by in
Counter-Strike: Global Offensive superstar Oleksandr "s1mple" Kostyliev was recently named PC Player of the Year at the 2022 Esports Awards, which were held at Resorts World in Las Vegas, USA.
This makes it the third time the Natus Vincere player has taken out the award, having also won it in 2018 and 2021.
S1mple was unable to be in attendance to receive his award, although, in a video, he thanked his fans and all those who voted for him.
"I want to thank everyone for the support, I want to thank everyone who voted for me, it was a tough year for me, my country, my family, my organization, and my team, and I hope next year will be better," he said.
S1mple also wrote in a tweet that the award win meant he had fulfilled the promise he made earlier to himself and his fan base.
"I kept my word, I won the Major with the best organization in the world and the best people I have ever played with, thank you all for your support, this is the best thing that happened to me," he tweeted.
The 25-year-old Ukrainian player has forged a hugely successful CS:GO career since he debuted in 2013. The AWP player is considered to be one of the greatest esports professionals of all time. This is s1mple's fourth nomination as PC Player of the Year, and his sixth overall at the Esports Awards.
S1mple was nominated alongside Russel "Twistzz" Van Dulken, Jaccob "yay" Whiteaker, Jeong "Chovy" Ji-hoon, Russian Valorant player Andrei "Shao" Kiprskii, Ukrainian Dota 2 player Illya "Yatoro" Mulyarchuk, now-retired Chinese Dota 2 player Zhang "Faith_bian" Ruida, League of Legends top laner Andrei "Odoamne" Pascu, Apex Legends player Jacob "HisWattson" McMillin, Rainbow Six Siege player Jaime "Cyber" Ramos, Korean StarCraft II player Cho "Maru" Seong-Ju, and Hanwha Life Esports midlaner Kim "Zeka" Geon-woo.
In previous years, other players that have won the PC Player of the Year title include Michal "Nisha" Jankowski (2020), Kyle "Bugha" Giersdorf (2019), Amer "Miracle" Al-Barkawi (2017) and Marcelo "Coldzera" David (2016).
This year, s1mple amassed a 1.27 rating with an 83.6 ADR. Over the course of his career, he has collected 21 HLTV MVP medals, an Intel Grand Slam trophy, and several others accolades — including Betway's 2018 Best Player and FACEIT's Best Player of FPL 2017.
S1mple's MVP awards include ESL One New York 2016, DreamHack Open Winter 2017, StarLadder & i-League StarSeries Season 4, DreamHack Masters Marseille 2018, StarLadder & i-League StarSeries Season 5, CS:GO Asia Championships 2018, IEM Cologne 2021, ESL Pro League Season 14, PGL Major Stockholm 2021, BLAST Premier Fall Final 2021, BLAST Premier World Final 2021, BLAST Premier Spring Final 2022, IEM Cologne 2022, and many others.
 

More esports news