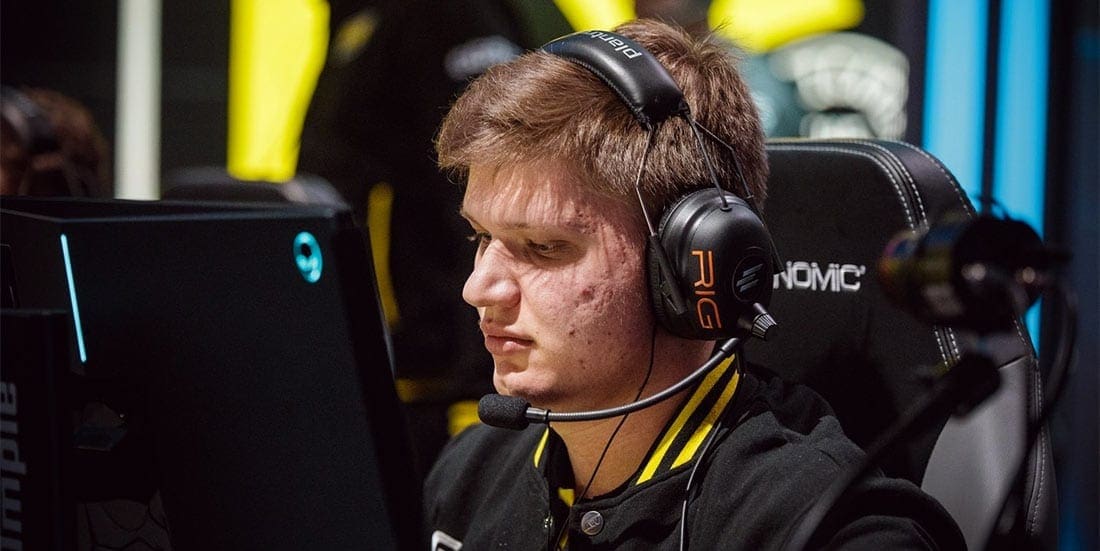 by in
On Saturday, during the IEM Rio Major, Natus Vincere star Oleksandr "s1mple" Kostyliev was named by ESL as the Counter-Strike: Global Offensive player of the decade (2012-2022).
The selection for the award was narrowed down to two players, the other being Astralis AWPer Nicolai "dev1ce" Reedtz. However, it was s1mple who got the nod.
Over time, s1mple has been regarded as the greatest player to ever grace the CS:GO scene. The Ukrainian has played a starring role for teams such as Amazing Gaming, Courage Gaming, Team Liquid, and a list of others.
The 25-year-old player has also had his ups and downs in the esports scene, having been banned at about age 14 for cheating. Although the player reported this in his speech while receiving his award, he did not mention the game title that earned him this penalty. Having delved into CS:GO in 2013, the player noted it has been a life-changing experience for him.
"Ten years ago I was banned for cheating in another game and the game [CS:GO] changed my life," s1mple said.
"I just want to play, play, and play, and when I see more fans and different fans, I'm more excited, this is why I play. I love you guys [the fans], thank you!"
S1mple has bagged numerous awards and titles over the years. The player has been named MVP by HLTV in 21 different tournaments, which include ESL One New York 2016, DreamHack Open Winter 2017, ESL Pro League Season 14, PGL Major Stockholm 2021, BLAST Premier World Final 2021, IEM Cologne 2022, and lots more.
In 2016, s1mple was also honored as the player of the year by Red Bull; in 2017, he was awarded the best player by FPL; and in 2018, he was also named the best player by Betway. NAVI have had a pretty successful time with the famed player on their roster, winning high-profile events such as ESL One New York 2016, 2020 IEM XIV World Championship, 2021 PGL Stockholm, 2022 BLAST Premier Spring Finals, and many more.
According to s1mple, Navi's setback at the ongoing IEM Rio Major — where they were recently eliminated in the quarterfinals by FURIA Esports — is just a temporary stumbling block for the team.
"We have goals to win more Majors and more trophies, because there's one team who won four Majors, and we definitely want to win at least two or three," he said.
This 2022 Intel Extreme Masters (IEM) in Rio de Janeiro, Brazil, marks the 10th anniversary of the tournament since its inception in August 2012.