by in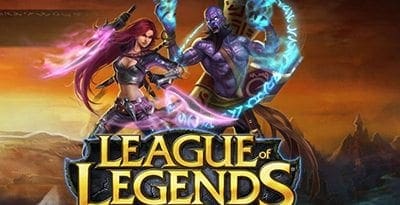 There is no doubting the cultural significance of in-office and friendly sports tipping, and it was only a matter of time before it found its way into the world of pro gaming.
Thanks to technology and data provider Genius Tech Group, League Of Legends fans will soon be able to kick-start their own tipping competitions centred around eSports.
The firm has teamed up with LoL developer, Riot Games, to provide the Oceanic region with "the next generation tipping solution".
This new platform has been designed from the ground up for eSports, and will factor in results from the Oceanic Pro League of LoL.
As a sport with millions of players, some of the world's largest and most lucrative eSports tournaments, and more than 40 million unique viewers of last year's World Championships, it is easy to see why LoL was in the crosshairs of Genius Tech Group.
"We are very pleased to be partnering with Riot Games as we expand into the eSports sector," Jared Hopping, Co-Founder and Partner at Genius Tech Group, said.
"League of Legends is the number 1 title when it comes to eSports, and coupled with our world-leading technology, Riot's Oceanic fans are set for a terrific experience."
Riot Games Oceania's eSports and competitive manager, Daniel Ringland, says it's hard to ignore just how popular tipping is in Australia an other Oceania regions.
"I'm extremely excited to provide League of Legends eSports fans with the same engagement opportunities," Ringland said.
The tipping technology will add to what is already a growing line of betting options for punters when it comes to eSports.
Most major betting companies have embraced eSports, and adding tipping to the fold certainly acts as a different line of excitement for fans of the sport.
eSportBet's opinion: We didn't see this coming but we probably should have. Seeing as we already have straight up betting available, tipping had to have been the next route. We would certainly like to see it grow into other games like Call Of Duty and Halo, both of which have upcoming world championships. It would be a great way to get people involved in the sport without having them throw money on bets they can't really study or understand. Everybody loves footy tipping: we suspect eSports might go the same way for gamers and punters alike.