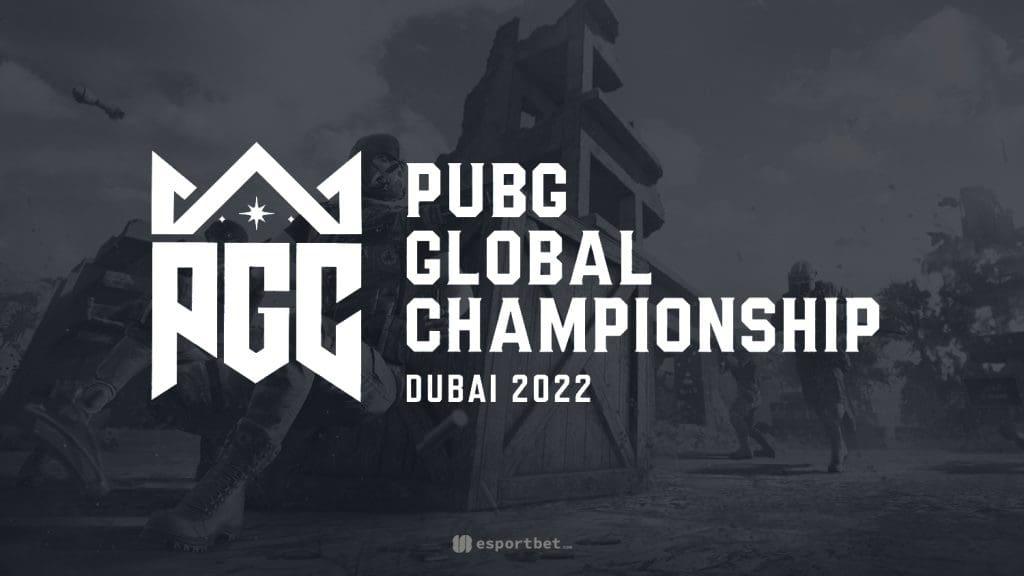 PUBG Corporation will hold their third ever PUBG Global Championship on November 18, where 32 of the best teams in the world will be invited to the final event of the year. The PUBG Global Championship will be held in Dubai at the Dubai Exhibition Centre, where all of the teams will be battling it out over 19 days of gameplay for the US$2,000,000 prize pool. In this PUBG Global Championship betting guide you will find PUBG Global Championship details, teams, the prize pool distribution and odds from the best PUBG betting sites.
Recommended!
---
PUBG Global Championship Details
PUBG Global Championship venue: Central Ladprao, Bangkok, Thailand
PUBG Global Championship start date: November 18
PUBG Global Championship finish date: December 3
The winner of the PUBG Global Championship will take home the US$600,000 winners cheque, while there will be a $10,000 prize for the MVP of the entire tournament.
The four regions that teams will be invited from will be; nine teams from Asia, six teams from Europe, seven teams from Asia-Pacific and four teams from The Americas. Four teams will get special invites after finishing in the top four of the PGS throughout the year, while one team from the host country will also receive a special invite.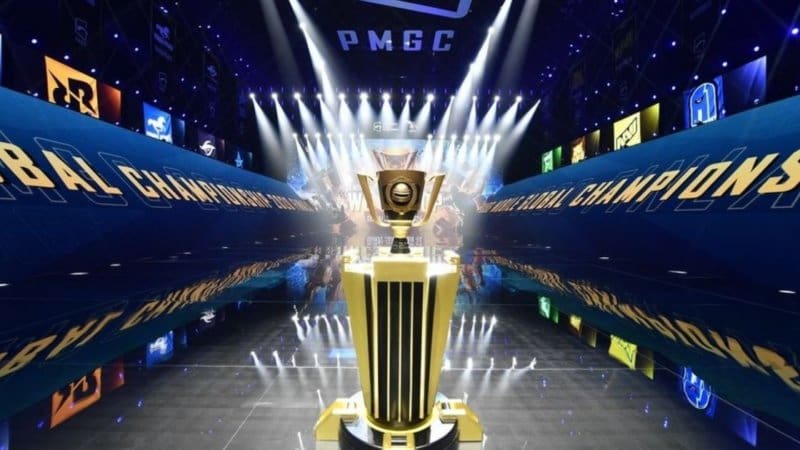 ---
PUBG Global Championship Odds
Below you will find the odds for any team "To Win Outright" at the PUBG Global Championship 2023;
17 Gaming –

+350

Danawa –

+600

Soniqs –

+650

Tianba –

+750

Theerathon Five –

+800

Luminosity Gaming –

+900

CERBERUS –

+1000

FaZe Clan –

+1100

Daytrade Gaming –

+1200

NewHappy –

+1400

TYLOO –

+1600

Twisted Minds –

+1600

Spacestation Gaming –

+1600

Petrichor Road –

+2000

Gen.G –

+2500

Veronica7 –

+3300
---
You can view all of the esports betting sites odds available in your region at the following operators.

Best PUBG esports betting sites
---
PUBG Global Championship Teams
Group A
Theerathon Five
Sarayut "RossitedJR" Ditkhammoh
Pathomphong "PathompongTH" Sritikham
Thanadol "Thanad0l" Jutisuksant
Prompoon "ELONIX" Jinai
Coach: N/A
Soniqs
Hunter "hwinn" Winn
Tristian "Shrimzy" Nowicki
James "TGLTN" Giezen
Austin "M1ME" Scherff
Coach: Owen "GUNNER" Monahan
Danawa e-sports
Cho "seoul" Gi-yeol
Woo "Salute" Je-hyeon
Kang "LeClo" Min-joon
Park "Loki" Jung-young
Coach: Shin "sinssonic" Myoung-gwan
Tianba
Zeng "LinShuNN" Ke
Hu "Mingz1" Xinshuai
Yang "77owo" Yuxuan
Li "9" Hongbo
Coach: Wang "molu" Yang
Petrichor Road
Zuo "Aixleft" Zixuan
Han "LongDD" Xiaolong
Huang "Ming" Zhilong
Ma "MYL" Yunlong
Coach: "Leris"
TYLOO
Huang "ShanD1anX" Fengyun
Li "JiaoYang" Bohang
Wen "ATongMuu" Zewu
Wang "PengEGM" Peng
Coach: N/A
Dplus
Jung "Americano" Young-hun
Lee "MinuDa" Min-woo
Lee "DAEVA" Sung-do
Lee "ZeniTh" Jae-sung
Coach: Ma "Sick" Hyeon-sik
Veronica7
Sim "Gyumin" Gyu-min
Kim "Heaven" Tae-sung
Jin "NOmer3y" Hyun-min
Seong "Tosi" Yun-mo
Coach: Kim "PLIKHE" Sung-min
Daytrade Gamin
Peeraphas "Flash" Termkla
Thanaporn "Nourinz" Udomphonampai
Peerapat "PuuChiwz" Kalumpan
Chonchanok "Belmoth" Chankasame
Coach: Chakkapat "Chak" Chuanin
EXO Clan
Jesse "Akita" Perham
Azril "empt" Zuhairi
Darcy "kang" McKenzie
Rain "Rain" Lambert
Coach: N/A
CEBERUS Esports
Ha "Taikonn" Huu Tai
Tran "HaiSaki" Trinh Dong Hai
Luong "Sololzy" Ngoc Hien
Pham "YmCuD" Duc My
Coach: Truong "SsuBang" Ngoc Tuan Anh
FaZe Clan
Gustav "Gustav" Lykke Blønd
Christopher "Fexx" Wheddon
Timi "curexi" Tenhula
Jim "Jeemzz" Eliassen
Coach: N/A
Acend
René "Braexco" Rehling
Christian "Itzz_ChrizZ" Blank
Ardin "KILYAKAi" Lisic
Tim "Myca" Bodenseh
Coach: Ivo "Kowo" Schenk
Exalt
Artem "Art1_x" Todorenko
Mikhail "fate" Perfilov
Nikita "Molodoct" Odobesku
Ivan "ubah" Kapustin
Coach: N/A
Spacestation Gaming
Paavo "PaG3" Voutilainen
Miloslav "PiXeL1K" Feik
Dylan "Roth" Short
Daniel "Sharpshot" Hernandez
Coach: Stephen "go_bang" Lemmons
Team Falcons
Facundo "Capitan" Solsona
Ignacio "Dr4FTk1NG" Falzone
Emiliano "Em1hh" Fidalgo
Nahuel "SzylzEN" Balseiro
Coach: N/A
Group B
17 Gaming
Luo "LilGhost" Shengjun
Yu "Sujiu" Lin
Tu "Xbei" ZhanYa
Wu "xwudd" Bo
Coach: "Akuma"
Twisted Minds
Aleksandr "BatulinS" Batulin
Kirill "Lu" Lukyanov
Dmytrii "Perfect1ks" Dubenyuk
Yaroslav "spyrro" Kuvichko
Coach: Vitalii "TheTab" Karkeshkin
Four Angry Men
Wei "xxxLu" Daying
Wang "ZGG01" Xin
Wu "WangZai" Qingwang
Dai "CRAZY112" Aoqi
Coach: N/A
NewHappy
Li "CC108" Cong
Chen "MMing" Yinan
Wang "Dec12th" Wei
"XiaoZ"
Coach: "Rick"
Sheng Yi Xin Long
Ma "Tiant1an" Xiaotian
Ding "LuRenA" Rujing
Chen "Boliang" Qicheng
"SuZe"
Coach: "YuanS1"
Gen.G Esports
Cha "Pio" Seung-hoon
Hwang "DG98" Dae-kwon
Kang "taemin" Tae-min
Seong "Seongjang" Jang-hwan
Coach: Go "Esther" Jeong-wan
PENTAGRAM
Jeong "Adder" Ji-hun
Lim "Akad" Gwang-hyun
Kim "Hikari" Dong-hwan
Kim "WICK2D" Jin-hyung
Coach: Yoo "Aqua5" Sang-ho
Purple Mood E-Sport
Thanawat "ThanawatTH" Jantem
Patsakorn "Flukky" Kitchalong
Thanathon "Thunderz" Tongthanachot
Yotsathon "BORBO4Tz" Siengchin
Coach: Katsiam "KSMZ" Sakunkaitpanya
Genius Esports
Do "GodNue" Viet Dung
Hoang "SimonT" Huu Tri
Tran "Zest" Van Khoa
Nguyen "Clories" Long Hao
Coach: N/A
ENTER FORCE.36
Takumi "Sylphia" Yamasaki
Lee "Starlord" Jong-ho
"xKe1"
Taniguchi "Pureboy" Junya
Coach: Kim "Giken" Tae-kwang
PMA
"IAMPETE"
"T1an0513"
"Teddy"
"KiT"
Coach: N/A
FUT Esports
Ludvik "Aitzy" Jahnsen
Benjamin "Beami" Steffensen
Luke "TeaBone" Crafer
Alex "vard" Gouge
Coach: N/A
HOWL Esports
"TheMad"
Ahmet "RuerN" Salih Demirbaş
Semih "LAHZA" Can Sahin
Berke "Scof1eld" İdris Öztürk
Coach: Deniz "Apocalyp" Dasci
Question Mark
Roman "ADOUZ1E" Zinovev
Daniil "DaNt3-" Miusskii
Mansur "f1lfirst" Tsimpaev
Andrey "Bestoloch" Ionov
Coach: N/A
Legacy
Guilherme "guizeraa" Barbosa
Lucas "lfp1" Prado
Pedro "sparkingg" Miguel Ribeiro
Hailton "vhz" Moraes da Cruz Junior
Coach: Guilherme "rbN" Carvalho
Luminosity Gaming
Lachlan "Fludd" Thompson
Matt "Kickstart" Smith
Noah "Relo" Jenkins
Jake "Snakers" Winant
Coach: Lawrence "Trevor" Meredith
---
PUBG Global Championship Format
The format for the PUBG Global Championship has been announced with the details of what will happen across the 16 days of play.
Week One
Group Stage

November 18-21

Prior to Week One, the teams will be split into two groups – Group A and B
Each group will compete for two days, playing six matches per day

Based on the outcomes of the Group Stage, the top eight teams from each group will be placed in the Winners Bracket, while the bottom eight teams from each group will be placed in the Loser's Bracket.
Winners Bracket

November 23-26

The Winner Bracket consists of 12 matches over two days
The top eight teams in the Winners Bracket will earn direct entry into the Grand finals
The bottom eight teams will be placed into the upcoming Last Chance

Loser's Bracket

November 23-26

The Loser's Bracket 1 will contain bottom eight teams from Group A and B
These 16 teams will also compete in 12 matches over two days
The top winning half will advance to the next Last Chance
The eight teams from the bottom half will be eliminated

Week Two

Last Chance

November 27

The Last Chance consists of 12 matches over two days
The top eight teams will be granted places to the Grand Finals
The remaining eight teams will be eliminated

Grand Finals

December 1-3

The Grand Final will take place over three days with 18 matches to be played
Whoever ranked on the top of the list will be the new champions of the PUBG Global Championship

---

The PUBG Global Championships Qualification

All of the teams that have qualified for PUBG Global Championship have qualified through many of the different events and leagues across the world.

Many of the teams will be invited in accordance to their PGC Points tally from this year's PUBG Global Championship events.

Teams will qualify through winning the; PCS 7:Asia, PCS 7: Europe, PCS 7: Americas and PCS 7: Asia Pacific. Other PUBG Global Championship teams will rely on their PGC Points from; Asia, Europe, Asia Pacific, America, North America/Latin America, Thailand, Vietnam, Japan and the Middle East to qualify.

---

PUBG Global Championships Prize Pool Distribution

The prize pool for the 2022 PUBG Global Championship will be US$2,000,000, however, 30% of PGC 2022 items revenue will go directly into the prize pool. Therefore, the prize pool will change before the start of the tournament. The PUBG Global Championship prize money puts it as one of the richest tournaments on the esports calendar.

All prize money is in $USD

1st – $600,000
2nd – $280,000
3rd – $160,000
4th – $116,000
5th – $80,000
6th – $58,000
7th – $54,000
8th – $50,000
9th – $45,000
10th – $43,000
11th – $41,000
12th – $39,000
13th – $37,000
14th – $35,000
15th – $33,000
16th – $31,000

17th – $26,000
18th – $25,000
19th – $24,000
20th – $23,000
21st – $22,000
22nd – $21,000
23rd – $20,000
24th – $19,000
25th – $17,000
26th – $16,000
27th – $15,000
28th – $14,000
29th – $13,000
30th – $12,000
31st – $11,000
32nd – $10,000

---

How to bet on the PUBG Global Championship 2022

Recommended!

The PUBG Global Championship is one of the major esports events on the esports calendar for November, 2022, with it set to feature prominently at the top esports betting sites.

It is a straight-forward process finding a PUBG betting site, with our bookie links on this page all geo-targeted to only show you brands that you are eligible to sign up with.

Many of the top PUBG Global Championship betting sites have got betting sign up bonuses for new customers, while major events, like this one generally have some other promotions surrounding them, including free bet offers.

What bookmakers you can join to wager on the PUBG Global Championships will largely be determined by your location. For instance, Australian bookmakers are fully regulated and must be licensed in this country.

Same goes for many USA betting sites, which must have regulation in each state they operate in. This means some betting sites, in Jew Jersey for instance, might be different to other US states such as Pennsylvania or West Virginia.

---

How to watch the PUBG Global Championship

The PUBG Global Championship will be streamed across the PUBG owned Twitch and Youtube streams across the three weeks of play. This means it is free to watch the PUBG Global Championship, meaning bettors can easily access live vision and bet on their chosen matches.