The PUBG Nations Cup pits 16 countries against each other as they fight it out for over $500,000 in prize-money. Our PUBG Nations Cup betting guide will run you through the tournament structure, schedule, PNC betting & odds. The next edition of the PUBG Nations Cup is due to run from June 16 to June 19, 2022, with the tournament being played in Thailand.
---
PUBG Nations Cup 2022
The 2022 PUBG Nations Cup will market a return after a two year covid-19 enforced layoff, although there has been plenty of competitive play online.
The 2022 edition of the PUBG Nations Cup will be played in Bangkok, Thailand at True Icon Hall, from June 16-19, with teams playing a total of 20 matches each.
It will be the first PUBG event with a live audience since the PUBG Global Championships in November 2019.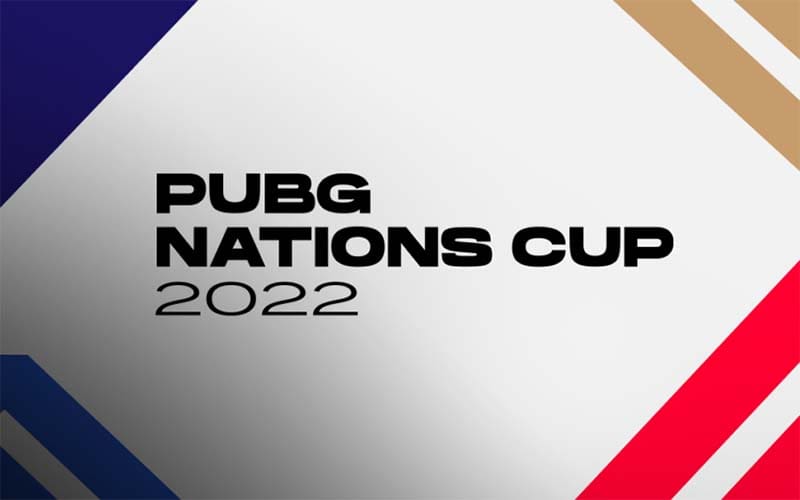 ---
PUBG Nations Cup odds 2022
Some esports betting sites allow you to wager on the PUBG Nations Cup well in advance, with the tournament now well established and odds makers have a fair idea of how the tournament will play out.
Recommended!
The PUBG Nations Cup odds for the 2022 tournament outright winner are:
China +250
Finland +450
South Korea +600
United Kingdom+1000
Australia +1000
Thailand +1200
Vietnam +1200
United States +1200
Indonesia +1400
Chinese Taipei +1600
Turkey +1600
Canada +1800
Brazil +2000
Japan +3300
Argentina +4000
Germany +4000
---
PUBG Nations Cup betting
There are two distinctly different betting types available on the PNC tournament, with these being futures betting, which can be done well in advance of the tournament and match-day markets or head-to-head betting.
PUBG Nations Cup betting on futures markets has been done consistently ahead of the 2022 edition of the tournament, which is the first in two years, following covid delays. China has been backed into +250 favourite with leading sportsbook bet365.
Finland (+450) is on the second-line of betting, while South Korea (+600) and Australia and the United Kingdom (Both +1000) have also been heavily backed. Australia has become somewhat of a sleeping giant in the PUBG World and our people in the know believe they can upset the Chinese this year.
Outright betting on the PUBG Nations Cup can be at many of the top PUBG betting sites, although some do restrict their offerings to game day markets.
Match day or head to head markets vary dramatically from one bookie to the next, with just offering head to head odds on matches. Other PNC betting sites will have things like top five finish betting on a certain map or most kills.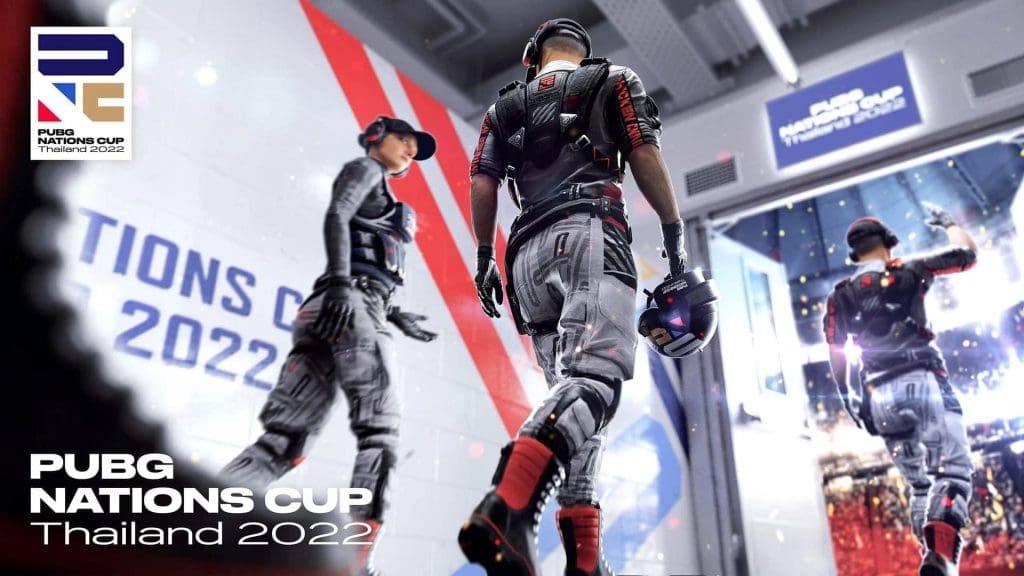 ---
PUBG Nations countries & players 2022
The PUBG Nations Cup teams and their representatives are as follows:
Argentina
mArtins4n
AleeRv
SzylzEN
f1sherr
PIPAA
Australia
TGLTN
monty
Fludd
luke12
Insight
Brazil
Sparkingg
Haven
vhz
lfp1
rbNN1
Canada
Shinboi
Adam
Keenan
f1nna
Didz
China
MMing
ZpYan1
xxxLu
Aixleft
Rick
Finland
mxey
D1gg3r1
curexi
Pag3
Tiikzu
Germany
Myca
PaiinZ
AzzaRR
Zoccer
ChrizZ
Indonesia
dNial
RDKboss
Kidx
Tedeeyy
Exagon
Japan
Poly
runaxp
SHEVA
Kein
CiNVe
South Korea
seoul
LashK
Inonix
Loki
ssonic
Thailand
Nourinz
J4nku2of
PuuChiwz
Ezqelusia
Chak
Turkey
Smash
Quetpa
Esqui
xLyron
Onur
Chinese Taipei
Savior
YanLi
oeL
MaoRush
M4
United Kingdom
vard
fexx
TeaBone
mykLe
MiracU
United States
Sharpshot
Shrimzy
Kickstart
hwinn
MachineGunner
Vietnam
Sapauu
Clories
YmCuD
HaiSaki
DjChip
---
PNC tournament structure
The PNC Tournament will bring together 64 of the bet PUBG players from around the world. The PUBG Nations Cup will see five matches played each day with a total of 20 matches played on Erangel and Miramar. The winner will be the team that gets the most points from their 20 matches.
Points will be issued on a strict PUBG point rule structure with this including points for eliminating other players and your final placement.
PNC teams structure
The teams at the PUBG Nations Cup are made up from the following countries:
Americas (United States, Canada, Brazil, Argentina)
Asia Pacific (Thailand, Vietnam, Indonesia, Australia)
Asia (Korea, China, Japan, Chinese Taipei)
Europe (United Kingdom, Finland, Germany, Turkey)
---
PUBG Nations Cup prize money in 2022
The PUBG Nations Cup prize money for the top three teams will broken down like this:
First place: $100,000
Second place: $58,000
Third place: $50,000 for the third place
$292,000 is distributed among the lower-placed teams.
** An additional 30% of all PNC Skin sales will be added to the total prize pool.
---
How to bet on the PUBG Nations Cup in 2022
A lot of the top esports betting sites have got markets available on PUBG and the Nations Cup, being one of the bigger events o the tournament calendar, will almost certainly be covered. The same goes for other popular PUBG Events like the PUBG Global Summit and PUBG World Championship.
To bet on the PUBG Nations Cup you will first need to find a bookmaker with markets on the tournament, that accepts players from your part of the world.
For instance, Australian esports betting sites are locally based, while neighbouring country, New Zealand (top NZ betting sites) allow their citizens to wager on professional video games with offshore betting sites.

Top PUBG Nations Cup betting sites
Canada and the USA are a patchwork of gambling laws with some states and provinces having their own regulated markets, while others are still serviced by offshore operators.
our geo-targeted tables on this page will only show betting sites that you are eligible to sign up at, with their esports bonus offers also displayed.
The sign up process at PUBG Nations Cup betting sites involves filling in an online form with things like your name, address, email address and telephone number. You will have to prove this information in most places, so always give the correct details or you will not be able to withdraw.
You will then need to fund you esports betting site which can be done with many different bookie deposit methods, such as Paypal (Paypal esports betting), credit and debit card. Some places in the world are also allowed to deposit to PUBG sites with cryptocurrencies such as bitcoin.
Now you are ready to bet on the PUBG Nations Cup, which can be done via accessing the esports markets at your chosen bookie. Look for PUBG and the Nations Cup and you should be sorted. Keep in mind some esports bookies will only have match day betting available on the PUBG Nations Cup, so you may not always find it listed.
---
How to watch the PUBG Nations Cup


Watching the PUBG Nations Cup is straight-forward and can be done via both Twitch and Youtube. The ease of live streaming the PUBG Nations Cup makes it an ideal betting medium, because you can you watch and bet instantaneously.