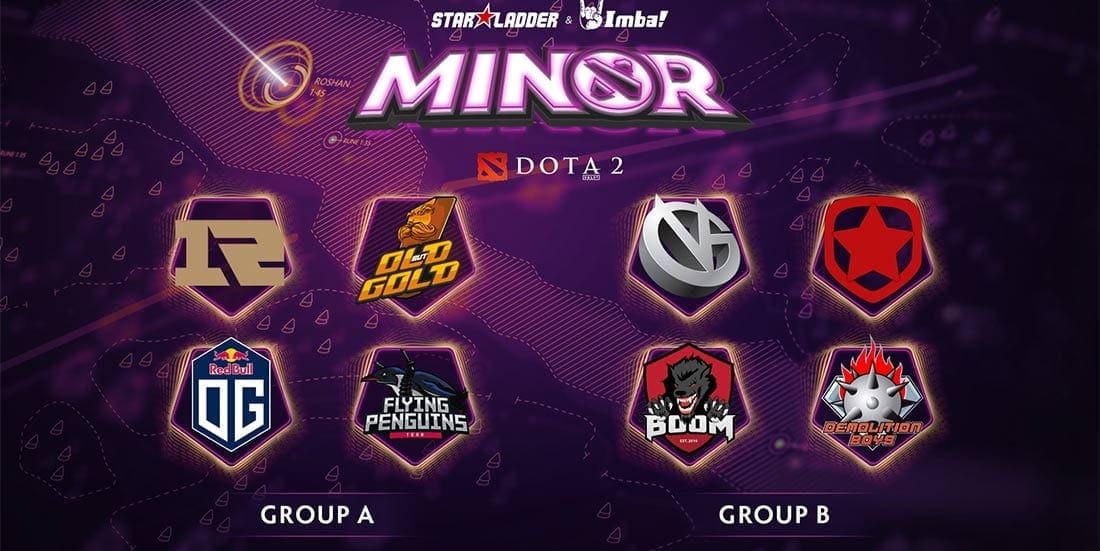 by in
Thursday, March 7, 2019 – 21:30 UTC+8
Team OG will start their journey in the StarLadder ImbaTV Dota 2 Minor with a group game against Old But Gold.
iLTW, one of the best carry players in Dota 2, will continue with OG after standing in at WePlay! Dota 2 Winter Madness, The Bucharest Minor and ESL One Katowice.
The team obtained some excellent results in that run, finish second at Winter Madness and second runner-up at Katowice.
OG's roster features four Dota 2 International winners, including TOPSON, 7ckingMad aka Ceb, Jerax and Notail.
TOPSON and Ceb's collective knowledge of the hero pool is vast, as the former can play at least 20 different heroes as mid-laner and Ceb is familiar with upwards of 15 as off-laner.
Notail and Jerax, the dual supports from OG, are also talented players who never run out of support heroes because they often swap their position four and five with each other depending on the outcome of the draft.
iLTW has everything OG needs and the team should be able to notch another top-three finish in this tournament.
Old But Gold qualified from the CIS region and boast several world-class players, including Illidan, G and 633.
Illidan, the position one player, is renowned for his signature heroes – Morphing, Medusa and Slark – and is very good at finding space to farm and constantly pressuring the lanes.
G is one of the best players on the Dota Pro Circuit and always thinks of playing heroes other than those in vogue on the current meta.
Back in 2015 he drew plenty of attention for spamming Legion Commander as mid-laner when no other professional teams were using him in that position.
OG vs. Old But Gold betting prediction
Versatility is a precious skill in Dota 2 esports, which is why we give Team OG a 70% chance of winning this best-of-three match in straight sets.
Head over to BetOnline now to get -138.89 odds on OG to win the tie 2-0.