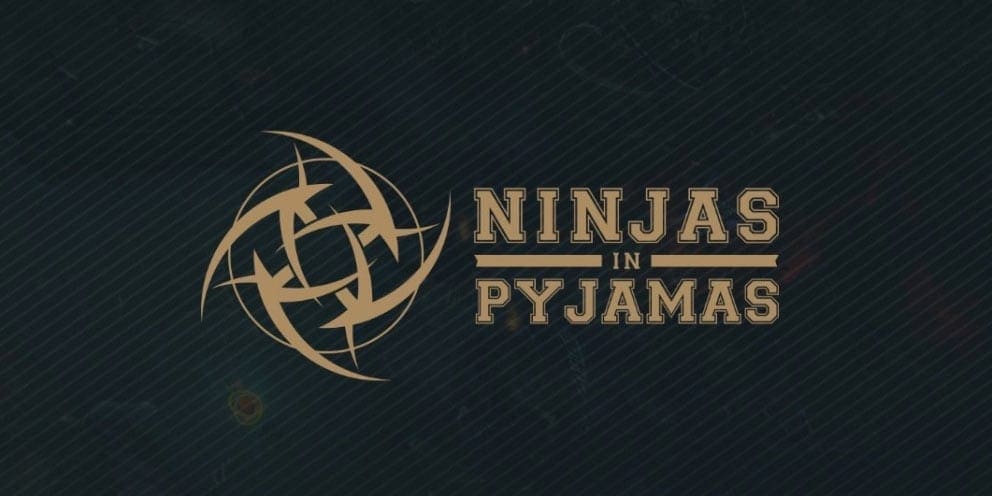 by in
Ninjas in Pyjamas are looking to re-enter the professional League of Legends esports scene for the third time in their 20-year history.
Jonas Gundersen, a former Counter-Strike 1.6 professional player and the current Ninjas in Pyjamas' COO, made the announcement in a Twitter post on Thursday, February 20, calling out for a LoL head coach prospect to join the Swedish esports organisation on their voyage.
"We're exploring an entry into LoL with Ninjas in Pyjamas, and I am looking for the most passionate & hungry Head Coach prospect, to help build something amazing with us," said Gundersen.
If their plans come to fruition, this would be Ninjas in Pyjamas' third entry into LoL professional scene.
Their first LoL team was formed back in May 2013, when NiP acquired the former Copenhagen Wolves roster. That quintent featured several players that would go on to become iconic figures in the LoL esports scene, including Riot Games caster and current Origen general manager Martin "Deficio" Lynge, Team SoloMid captain and co-owner Søren "Bjergsen" Bjerg, and 2019 LCS Summer Split MVP and Evil Genuises jungler Dennis "Svenskeren" Johnsen.
Their first stint started to crumble in May 2014 following numerous roster changes and Deficio's retirement. Although Ninjas in Pyjamas did their best to rebuild the team, they eventually gave up and disbanded the roster in September the same year.
Almost three years later in May 2017, Ninjas in Pyjamas took another swing when they acquired Fnatic Academy's European LoL Championship Series (EU LCS) spot and signed a new line-up consisting of Kim "Profit" Jun-hyung, Ilyas "Shook" Hartsema, Kim "Nagne" Sang-moon, Martin "HeaQ" Kordmaa, Benjamin "Zhergoth" Sánchez and Benjamin "Zhergoth" Sánchez.
Their return to the Rift, however, did not bear any fruits. Ninjas in Pyjamas finished last in their group and were relegated out of the EU LCS, forcing them to spend 2018 competing in local Nordic leagues and European Masters (EM) events. Although they managed to pocket a silver medal at EM Summer 2018, NiP disbanded their roster on October 4, 2018.
Now, the Swedes are set to embark on yet another LoL journey, although their return to the Summoner's Rift is still in the early planning phase and any information about their plans is very scarce.
If they are hoping to enter one of the major regions straight away, Ninjas in Pyjamas will have to follow in the footsteps of Evil Geniuses or Dignitas and splash the cash to buy a licence from one of the existing top-flight teams.
Evil Geniuses splashed out US $33 million for their entry into LCS, while Harris Blitzer Sports & Entertainment (HBSE), the owners of Dignitas and the NBA's Philadelphia 76ers, bought out the majority stake of Clutch Gaming for $20 million.
While a place in the LoL European Championship (LEC) should come at a cheaper price compared to the LCS, which draws in more viewership, it will still cost Ninjas in Pyjamas a hefty chunk of change should they look to re-launch their LoL team at the highest tier.